Photo Courtesy of FRANCOIS GUILLOT/AFP/GettyImages. The fashion world was abuzz with talk of Raf Simons' debut for the house of...
On Saturday, the De Young Museum hosted a conversation between Jean Paul Gaultier and fashion journalist Suzy Menkes, in honor...
Illustration by Gladys Perint Palmer. From Gaultier Spring/Summer '12 Haute Couture. Just wanted to remind you all that there are...
Immaculate Conception by aaufashion  One of our favorite sections in The Fashion World of Jean Paul Gaultier: From the Sidewalk...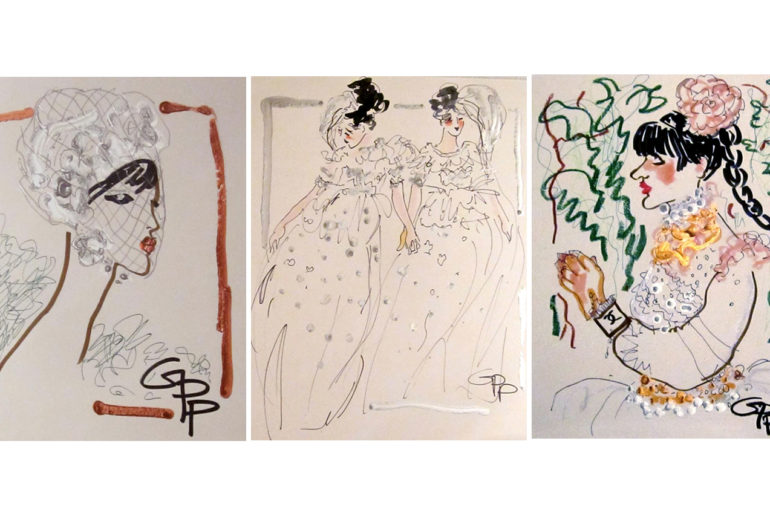 Paris Haute Couture Spring/Summer 2013. Alexandre Vauthier – very sexy. Very modest? Illustration by Gladys Perint Palmer. Welcome back fashion students–we...
At the time of writing this blog post (July 1st), there are changes in the Haute Couture schedule. As mentioned...
The buzzword in Paris is "flower power." Remember you grandmother's rubber petal swimming cap? Here it is in fabric on...
Christian Dior by John Galliano Musée Rodin, Paris 2:30 p.m., Monday July 5 We can all look like Christian Dior...
Photo Courtesy of Tommy Ton/Style.com During fashion weeks all over the world, the styles seen on the streets are often...