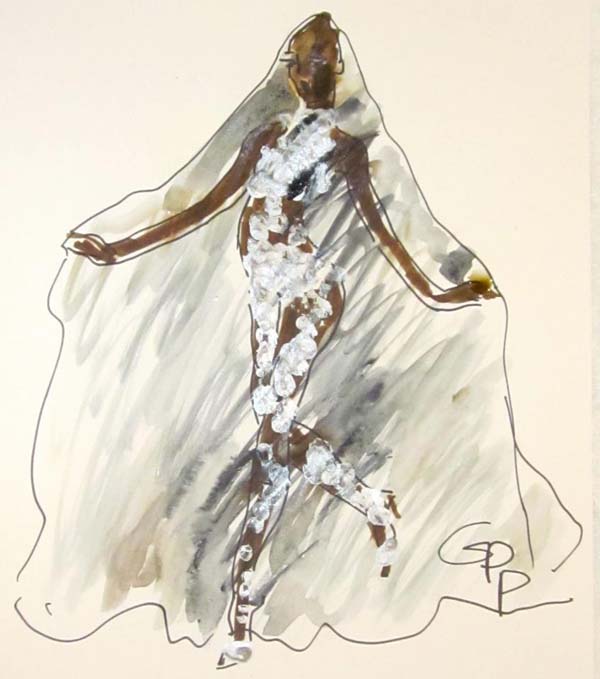 Paris Haute Couture Spring/Summer 2013. Alexandre Vauthier – very sexy. Very modest?
Illustration by Gladys Perint Palmer.
Welcome back fashion students–we hope you all had a wonderful break and are excited for a new semester! Today's edition of Monday Morning Photo is a bit different than usual, but no less inspiring – maybe even more.
School of Fashion executive director Gladys Perint Palmer recently visited Paris for the Spring/Summer 2013 Haute Couture shows, and Fashion School Daily got a front row seat (in spirit) via Gladys' amazing illustrations, which we've compiled here for your viewing pleasure.
They are the perfect union of fashion and art–precisely what the School of Fashion is all about!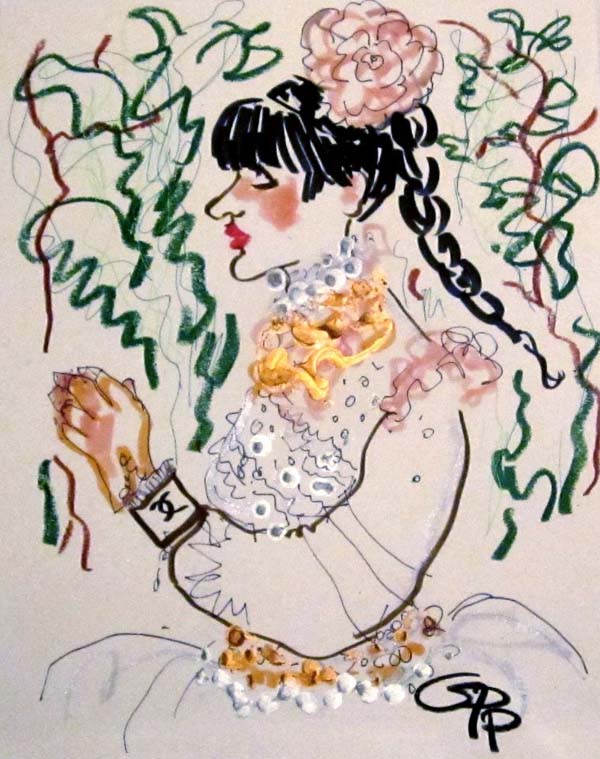 Karl Lagerfeld transformed the Grand Palais for the Chanel S/S 2013 Haute Couture into a glorious resort, filled with exotic shrubs, mature trees, plants and sand.
The amphitheater for a about 520 people (there were two shows) had equally exotic guests in the front row, including Claire Boucher (aka Grimes) an experimental underground electronic musician from Vancouver, in full Chanel gear.
The collection was lovely, wearable if not always affordable.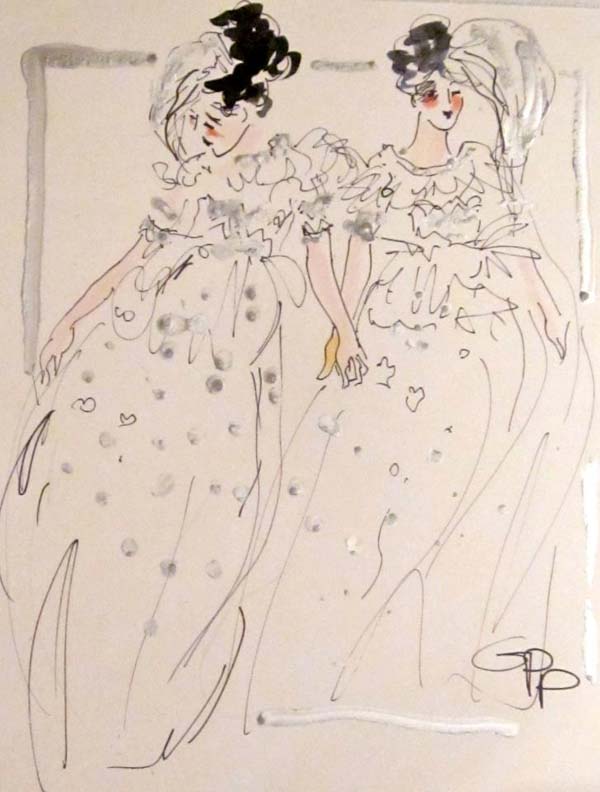 Living Happily Ever After? Gay marriage was the subtext in Paris at Spring/Summer 2013 Haute Couture last week. Klever Karl Lagerfeld sent out two brides, holding hands, each with a black eye. Even in blissful Chanel, any marriage is a toss-up…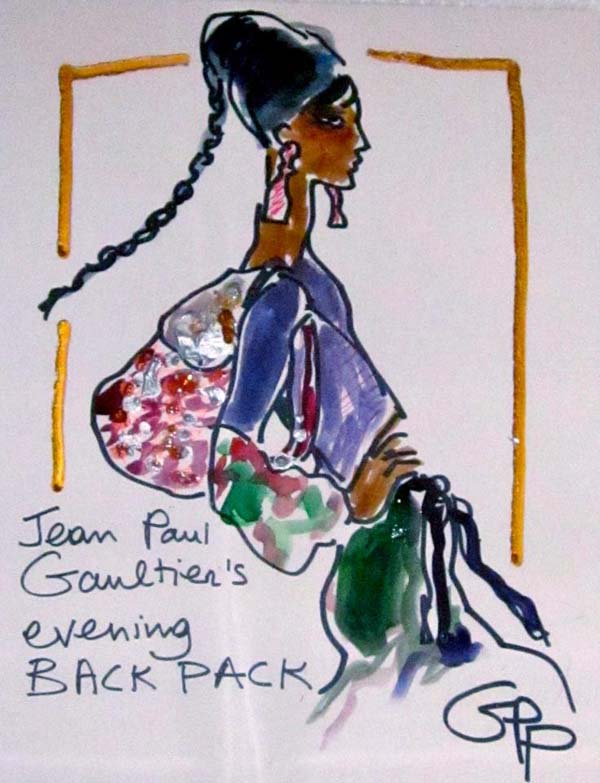 Today's favourite Haute Couture: Jean Paul Gaultier's evening backpack!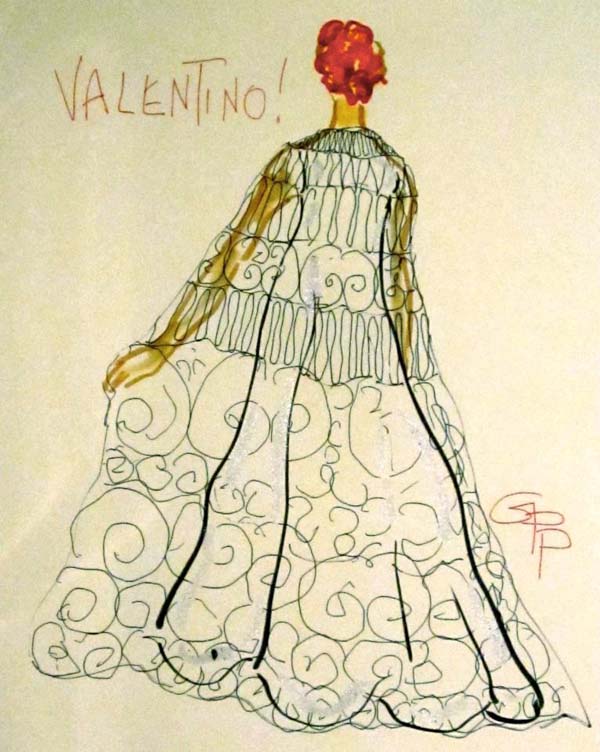 On Wednesday evening, Valentino Haute Couture at Hotel Salomon de Rothschild, 11 rue Berryer. No fuss. Perfect setting. Perfect clothes. Finale: Valentino Garavani gave standing ovation to designers Maria Grazia Chiuri and Pier Paolo Piccoli.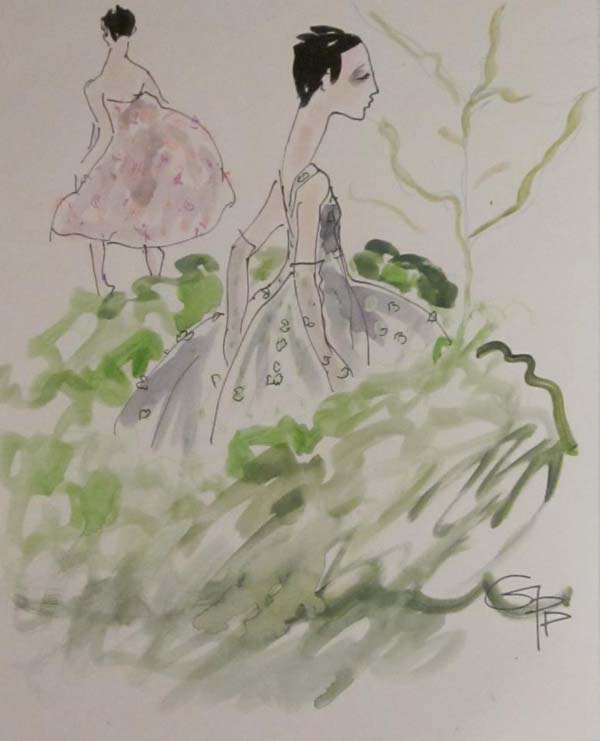 Christian Dior Haute Couture for Spring/Summer 2013. Raf Simons' models rose out of the ground, from the midst of the shrubbery, as flowers emerge from the ground in springtime…. An ode to Christian Dior's love of flowers.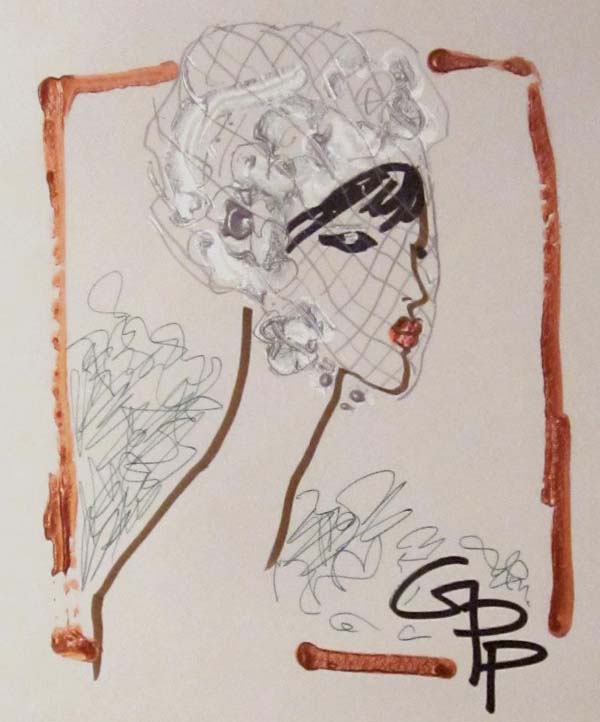 Stephen Jones' exquisite bonnet for Christian Dior Haute Couture, Spring/Summer 2013, designed by Raf Simons…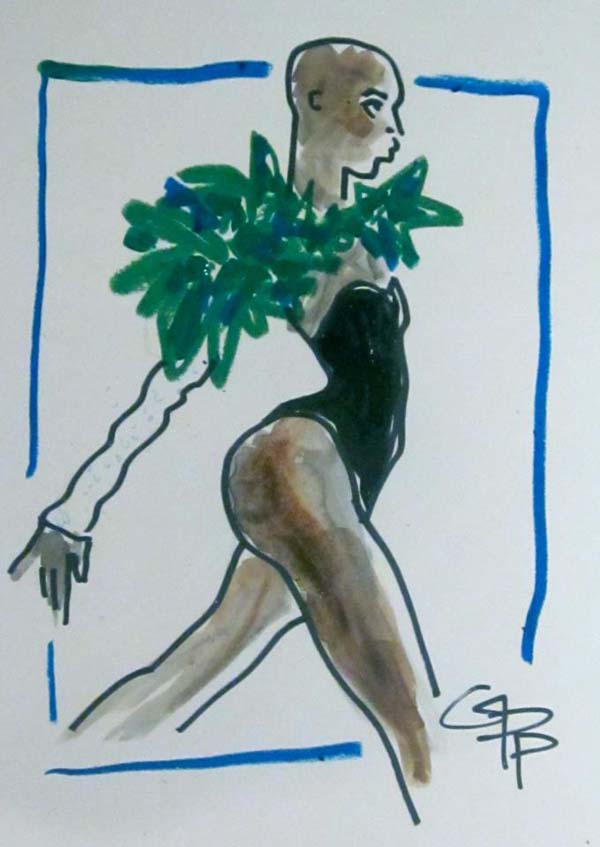 The last day of January – look back on On Aura Tout VuSpring/Summer 2013 Haute Couture. Indeed.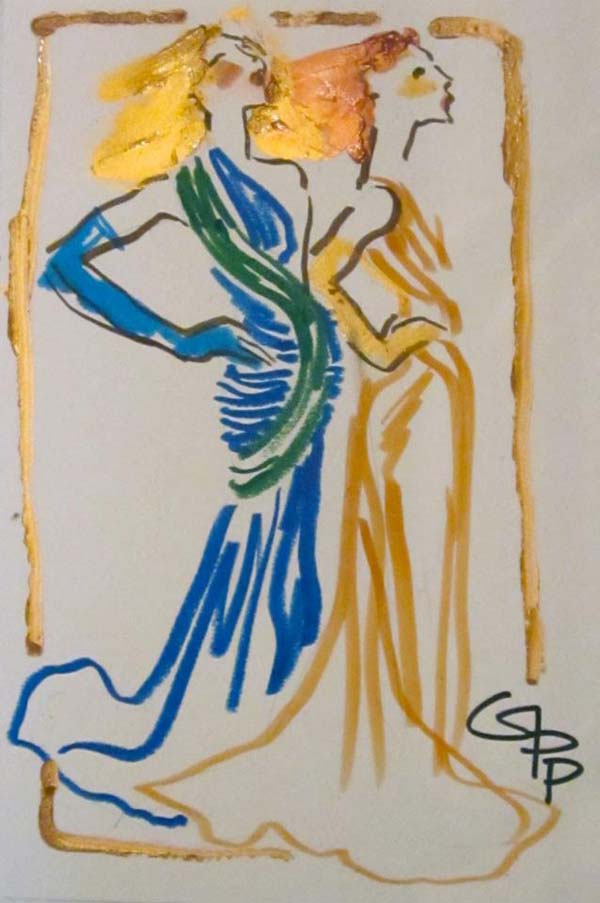 Hervé L. Leroux closes Paris Haute Couture S/S 2013.
Hervé Who?
Hervé Léger, renamed by Karl Lagerfeld, after Hervé's dispute with backers, when he lost his name (so careless…)
Here, a preview of Hervé at Colette, 213 rue Saint-Honoré, the shop in Paris to which everyone in fashion gravitates.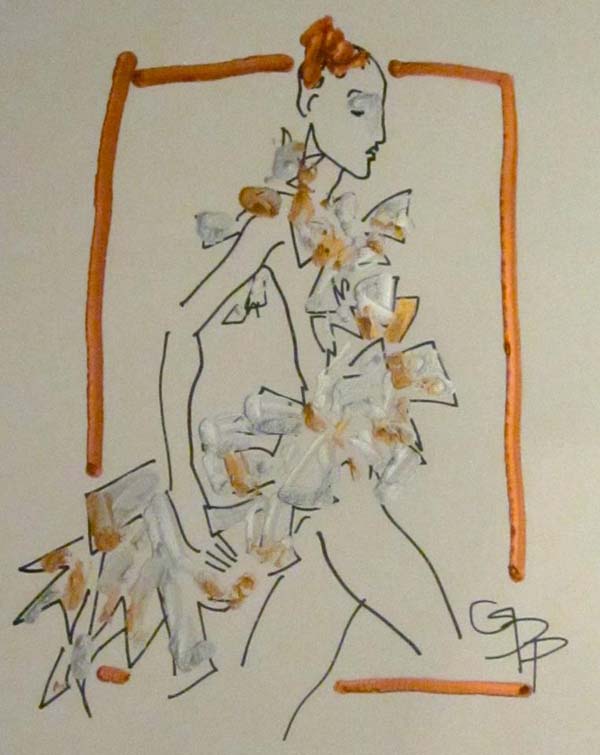 Au revoir Paris Spring/Summer Haute Couture. Iris van Herpen's electric 3D print collection.
Words/Illustrations by Gladys Perint Palmer.
See more from Gladys Perint Palmer on her Facebook page!