The shoes were great in Paris last month. Sexy, witty and chic.
But let's face it, they look great, sexy, witty and chic on the seventeen-year-old, seven-foot tall models without bunions.
No one can walk any more, not like Patty Cleveland in the Eighties and Nineties. Patty, one of Antonio Lopez's Girls, could prance and pirouette on the runway unbuttoning a coat, always starting at the bottom.
In the heat of the moment (it's always boiling in Paris, unless it's freezing or pouring) most of the elite audience was less than well shod. Many editors opted for flat sandals, even flip-flops. I only counted a handful of running shoes but they were there.
There was a society editor, now dead, who was accused of writing "like her feet hurt".
To assure those of you who feel inadequate compared to what you see in Vogue, especially the advertisements, I have drawn a realistic line up of the shoes I saw last month, on regular feet and normal legs.
Since I do not want to be banned from shows next season, I will let you figure out the origins.
They are all from Fall/Winter 2010/11 Haute Couture. March on.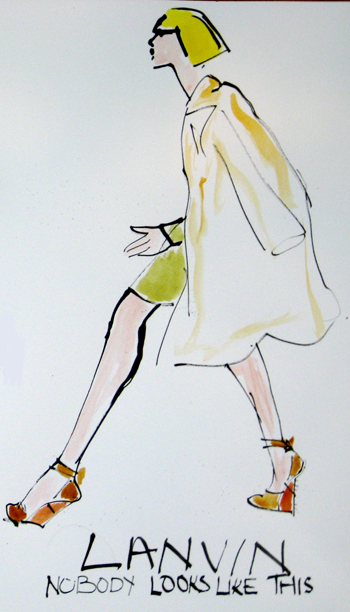 LANVIN: Nobody looks like this.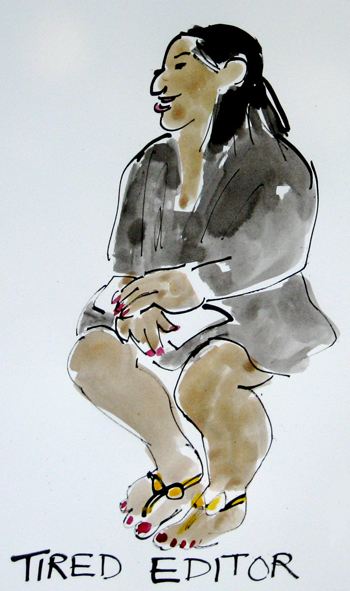 TIRED EDITOR.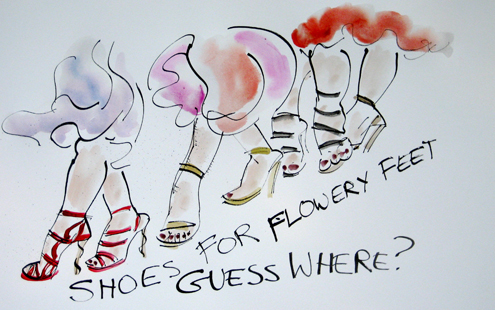 SHOES FOR FLOWERY FEET
Follow the jump for more pictures.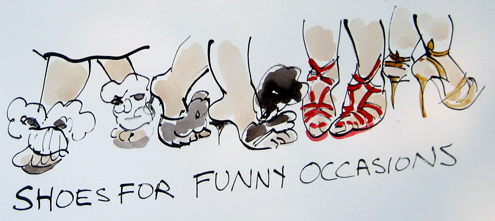 SHOES FOR FUNNY OCCASIONS

SHOES FOR VERY RICH CLIENTS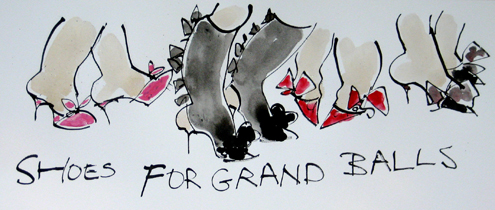 SHOES FOR GRAND BALLS
Written by: Gladys Perint Palmer
Click here to read more of "Picture This" by GPP