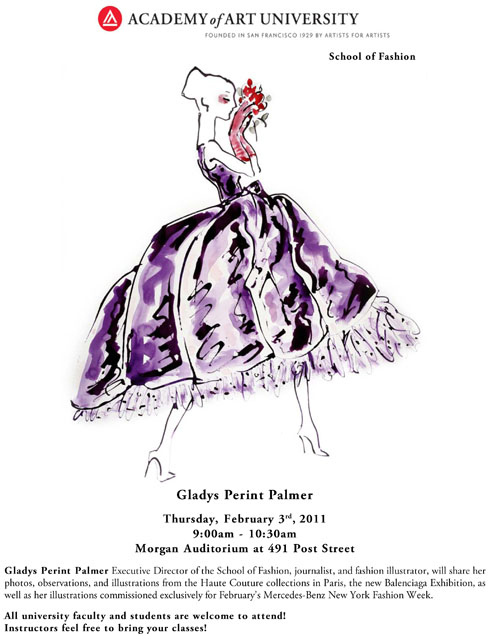 Gladys Perint Palmer, Executive Director of the School of Fashion, journalist, and fashion illustrator, will share her photos, observations, and illustrations from the Haute Couture collections in Paris, the new Balenciaga Exhibition, as well as her illustrations commissioned exclusively for February's Mercedes-Benz New York Fashion Week.
Here are the details:
Thursday, February 3, 2011
9:00am – 10:30am
Morgan Auditorium
491 Post Street, San Francisco
All university faculty and students are welcome to attend!
Instructors feel free to bring your classes!