The only good thing about the incredibly shrinking Haute Couture in Paris is that there are far fewer letters to write.
To get an invitation, it is necessary to be accredited to a publication and then write to each house. I write to every one, in case. You can visit www.modeaparis.com to find the schedule, designers and more.
When I started covering Haute Couture, there was Yves Saint Laurent (himself), Hubert de Givenchy (himself), Emanuel Ungaro (himself), Valentino (himself), Gianni Versace (himself), Christian Lacroix (himself) Pierre Cardin (himself), Balmain (Oscar de la Renta), Lanvin (Claude Montana), and of course, the great survivors Christian Dior (John Galliano) and Chanel (Karl Lagerfeld). It was also the time when Carla Bruni Sarkozy, now the First Lady of France, was almost a supermodel.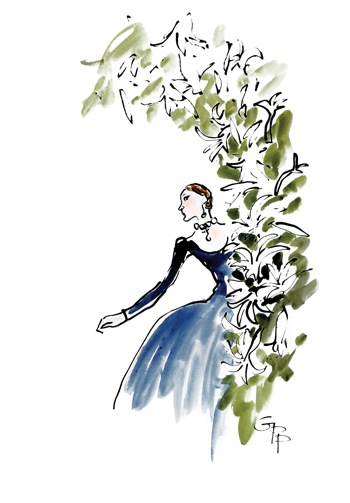 Carla Bruni modeling Yves Saint Laurent at the Hotel Intercontinental in 1997
The schedule five days or longer. Now, it lasts three days and a fourth day has been allocated to the jewelers on or around Place Vendôme.
There are strict rules around Haute Couture. These rules have been eased recently but never, never, ever confuse a home dressmaker who makes clothes to measure, with Haute Couture. Take a few minutes and Google "Paris Haute Couture Rules" — you will be surprised.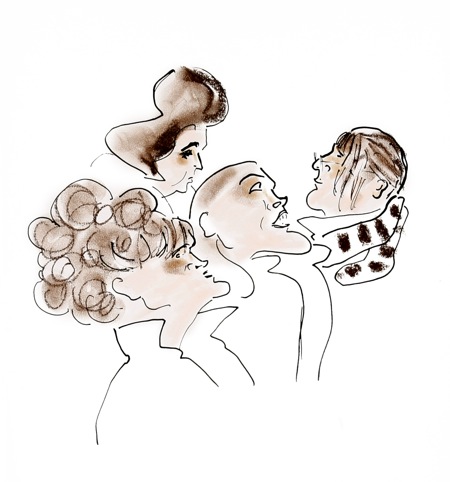 From left to right, Cathy Horyn, Suzy Menkes Julie Gilhart (Barneys) Hilary Alexander
I will send news that you probably won't read elsewhere. If you would like to read interesting and detailed reports, follow Suzy Menkes (International Herald Tribune), Cathy Horyn (New York Times), Hilary Alexander (U.K. Telegraph). If Guy Trebay of the New York Times is in Paris, his stories are hilarious. Then there are the baby bloggers, ages 13 and up.
Au revoir!

Written by: Gladys Perint Palmer
Click here to read more of "Picture This" by GPP