At the time of writing this blog post (July 1st), there are changes in the Haute Couture schedule. As mentioned last week, you can access the schedule on www.modeaparis.com The exact translation is mode (fashion) à (at) Paris.
Givenchy whose slot was 4 p.m. on July 6 is now showing a few pieces to private clients and some members of the press who will better appreciate the cut, workmanship and fabrics.
The focus will be fashion and punctuality instead of celebrities and hours of waiting.
Hubert de Givenchy – or to be exact – Count Hubert James Marcel Taffin de Givenchy – opened his house in 1952 and retired in 1995. By then, he had sold the business to LVMH. Bernard Arnault installed John Galliano; followed by Alexander McQueen; followed by Julian Macdonald as design directors. In 2005 he appointed Riccardo Tisci.
During the original designer's tenure the Givenchy shows, always at 9:30 a.m., started exactly on time. (As were Gianni Versace's shows in Milan). When the Brit boys came on the scene the waiting time and the celebrity quotient rose alarmingly.
Last season, Givenchy Haute Couture was shown in the evening at the Intercontinental Hotel.
We waited. And waited. Kanye West and Amber Rose waited; Stella Tennant — who proves that after she has seen Paree she can go back to the farm and appear without makeup — waited; Hubert de Givenchy's muse Bettina waited; Tavi Gevinson waited; seventy minutes after starting time, the press booed the arrival of R & B singer Ciara.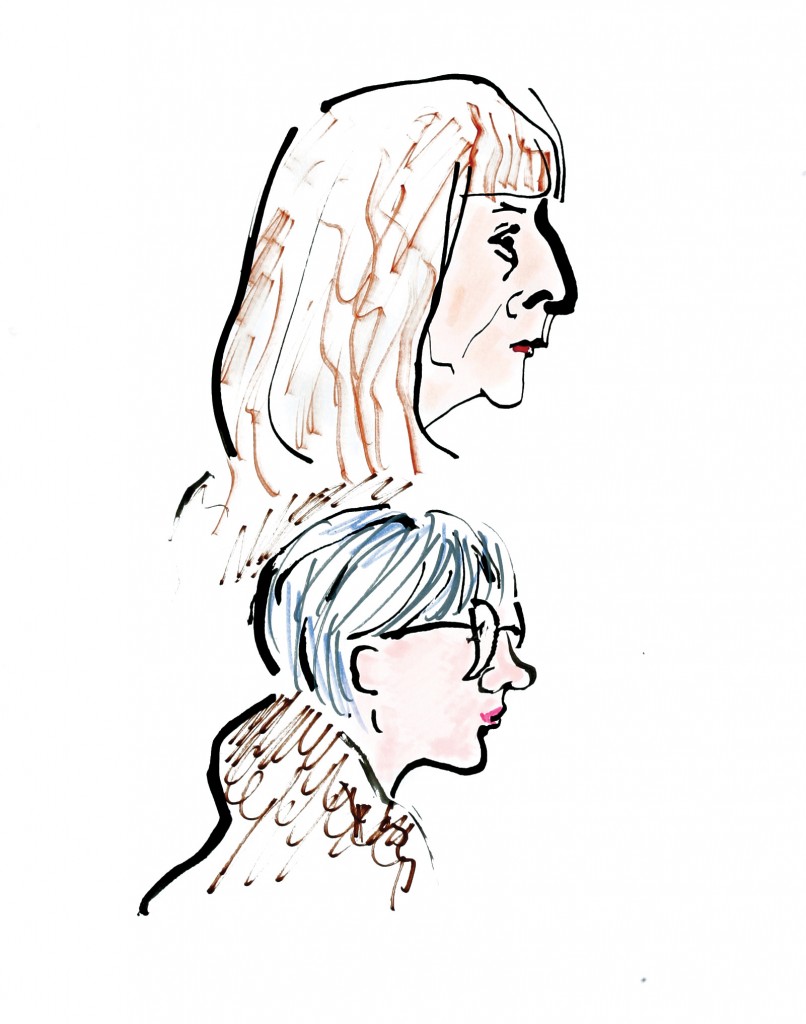 January 2010 Givenchy front row: Simone Micheline Bodin Graziani — otherwise known as Bettina, now in her mid eighties, and Hubert de Givenchy's muse, after whom his first collection in 1952 was named — and the teenage blogger Tavi Gevinson waiting for the show to begin.
The next day she was quoted in WWD: "I'm so happy I was able to be on time — well, sort of." Riccardo Tisci's Givenchy was elegant, especially the tailored frock coats and the final exit: a hand pleated lilac and purple silk organza dress worn by Natalia Vodianova. On March 7th, this dress was worn by Zoe Saldana (from the movie Avatar) at the Oscars.
P.S. On June 3rd, Bettina Graziani was appointed Commander of the Order of Arts and Letters by Frédéric Mitterand, the Minister of Culture and Communication.
Written by: Gladys Perint Palmer
Click here to read more of "Picture This" by GPP