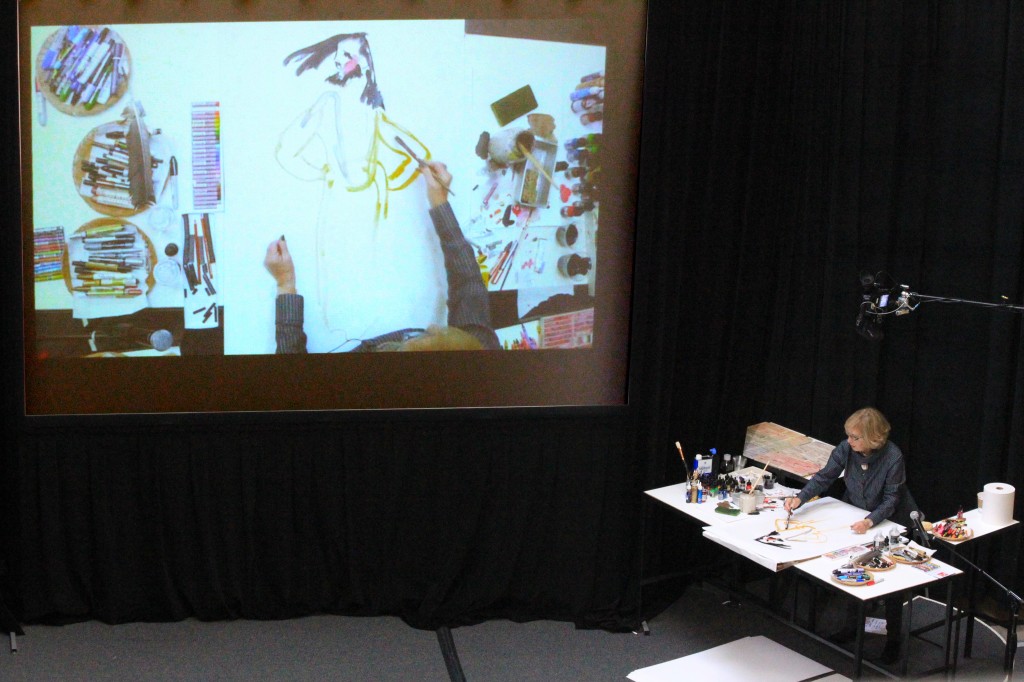 Executive Director for the School of Fashion, Gladys Perint Palmer. Photo courtesy of Bob Toy.
In the wake of  her recent book launch during Mercedes-Benz Fashion Week in New York, along with this summer's travels for Paris Haute Couture, last Thursday  the Executive Director of the School of Fashion found time to do what she does best, draw! On September 25th, Gladys Perint Palmer presented her second live drawing demonstration and couture report to the fashion students at the Academy of Art University.
First introducing her collection of drawings from the Paris Fall 2013-14 Haute Couture shows Gladys quipped, "Editors, fashion critiques, fashion directors, bloggers, dare not express their true opinions." For Gladys, her illustrations give her the freedom to draw her exact interpretation of the looks of Christian Lacroix, Valentino, and Jean Paul Gaultier. The last ready- to-wear look by Sarah Burton for Alexander McQueen was her favorite amongst them all. An added bonus for the presentation, San Francisco style-ite Deepa Pakianathan brought and wore the caged, crystal studded McQueen headdress from the designer's Fall/Winter 2013-4 collection for the demonstration. Additionally ensemble-ed in head to toe McQueen, Deepa took the stage as Gladys' keen eye reproduced the runway look in Indian ink.
[justified_image_grid row_height=325 height_deviation=50 ids="26481,26482,26484,26485,26486″]

Photos courtesy of Aldo Carrera.
Juxtaposed with Gladys' drawings, student majors in fashion design and illustration were able to observe and participate alongside the acclaimed illustrator in the school's Atrium. As Gladys created wonders with her art tools, everyone who tuned in for the demonstration, both live attendees and those who streamed online, were captivated by watching her work.  From artist to artist, Gladys says, " You should experiment as much as you can, because all kinds of interesting things can happen." It's safe to say that last Thursday was very interesting, indeed!
[justified_image_grid row_height=300 height_deviation=50 ids="26477,26476″]

A special thanks to Saks Fifth Avenue San Francisco for loaning looks from their Post Street store.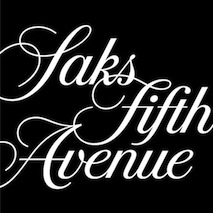 written by Jazelle Prado.