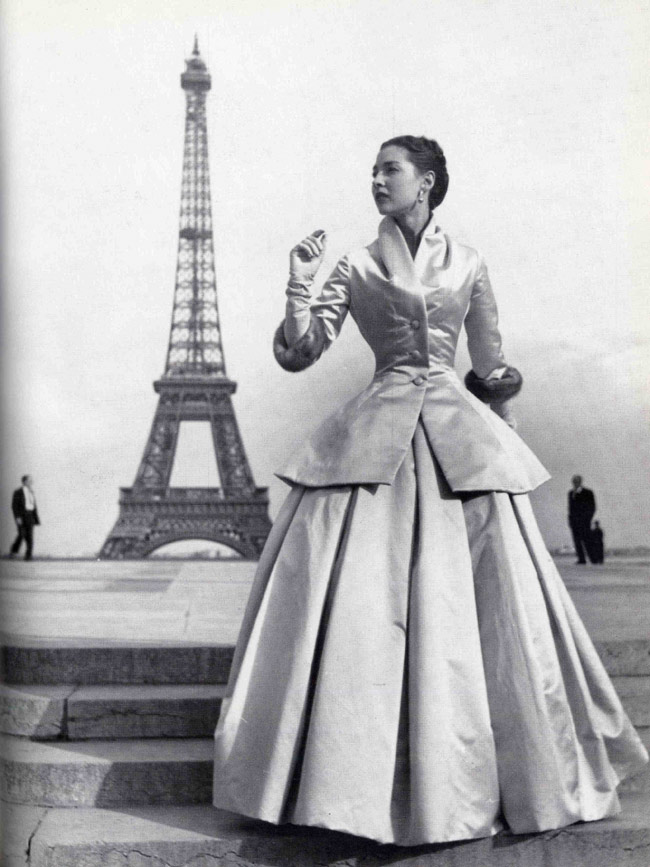 Christian Dior's New Look, 1947. Photo Courtesy of Dior.
In celebration of Bastille Day, SF Fashion + Tech is hosting an evening of all things Français! The industry mixer will showcase a host of promising French Fashion + Tech companies, from Amour Vert, a leading eco-apparel line, to ModeWalk, the only website that allows you to buy haute couture pieces online. The evening will include demos, a fashion show, music, drinks, and the opportunity to network with leading bay area fashion industry insiders!
WHAT: SF Fashion + Tech F1W French Technique Mixer
WHEN: Thursday, July 12th from 5:00 – 9:00 PM
WHERE: Temple Night Club – 540 Howard Street, San Francisco
Follow the jump for ticket details! UPDATE: The event is now free!
SF Fashion + Tech has been kind enough to offer fashion school students and staff a discounted price for the event! Head over to the Eventbrite page and enter the promotion code ACADEMYAU to score your general admission tickets for only $10. **Must be 21 years old to attend
And an added bonus – ModeWalk is giving away $100 giftcards to the first 300 people who walk in the door – so arrive early!