SF Fashion + Tech, a multimedia company focused on the intersection of fashion and technology, is looking for staff writing...
OAK, a hip retailer of directional labels (including their own) is looking for design interns! The store based out of...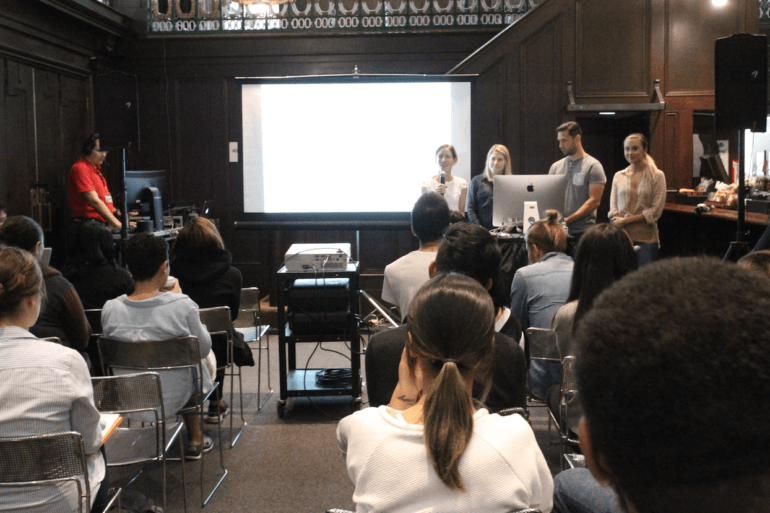 On Tuesday and Wednesday, October 13-14, the Abercrombie and Fitch team came to Academy of Art's fashion building, 625 Polk,...
Photo Courtesy of Opening Ceremony. Opening Ceremony is looking for Marketing/Social Media interns to assist our team starting as soon as...
Need a journalism internship? Perhaps Curve magazine is for you. Editorial Internships at Curve magazine Curve magazine, the best-selling lesbian...
Fashion School Daily caught up with MFA Fashion Journalism student Claudia Paolinelli who is interning in New York City at...
Inporia, Inc. is looking for interns! Inporia is an exciting new fashion startup building a mobile app and web site...
WHAT: OLD NAVY PRESENTATION AND OVERVIEW OF SUMMER 2012 Internship Program (PAID) WHEN: Monday December 5th, 3:30 – 4:15 pm...
Emerald Couturiers is calling all fashion designers for Project Emerald, a bridal design competition that could earn you an internship,...
Wear 2 Where is expanding rapidly and they need help! They are relaunching the website January 10, 2012 and are...
UNPAID INTERNS/VOL NEEDED FOR VICE/STOP THE VIRGENS FROM 9/22 to 10/22 Karen O in STOP THE VIRGENS Co-created by Karen...