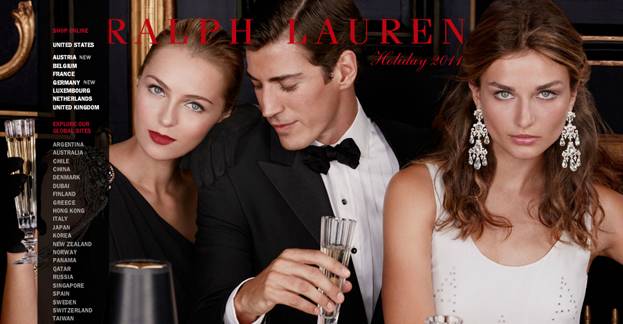 Ralph Lauren Summer Design Internship
Major: Fashion (BFA)
Job Title: Summer '12 Design Internship Posting
Job Description: Ralph Lauren offers college students an opportunity to be part of the team that drives this leading brand, rich in heritage and culture. Our paid internships are designed to attract outstanding talent and provide hands on exposure to our Design Division, including illustration, concept design, product development, and technical design. The internship will include a creative project that illustrates an understanding of the Ralph Lauren aesthetic and sensibility. A select number of projects will be presented to the company's senior design team at the conclusion of the internship.
Follow the jump to read more!
Responsibilities: Maintaining and organizing the design area. Preparing the design room used for presentations. Developing libraries of information. Assisting in the product design and development process.
Job Qualifications: Students currently enrolled in a full-time university design program or related discipline and are legally authorized to work in the United States will be eligible for this internship. Qualified candidates will be selected based on the following criteria: Strong interest in Menswear, Womenswear, Home, Childrenswear, or Accessories Design. Strong sense of the Ralph Lauren aesthetic. Excellent portfolio; demonstration of original and creative work. Excellent communication and interpersonal skills. Ability to handle fast-paced environment.
Pay Range:Hourly
Location of Job: New York City
Length of Position: 3 Months
How To Apply: Email Resume to Gabriela Calderon at gabriela.calderon@ralphlauren.com