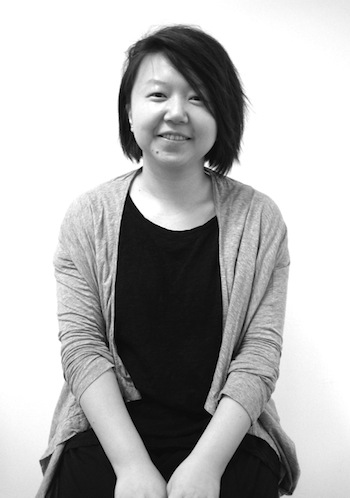 We caught up with recent School of Fashion Graduate Maggie Mo Luo as she prepares to move to Paris for her internship with Sonia Rykiel, for which she was hand-picked by our honored guest Nathalie Rykiel, Sonia's daughter, CEO and Creative Director of the Brand
How has your summer been, without the stress of designing a collection?
It was really great. But I felt a little bit empty. Maybe because I was so used to being busy. I was still taking two classes which is really fun. I learned a lot and it was really interesting.
How were your summer classes?
It was great. I took Corsetry and the Tambour beading class. It is all about hand work and couture technique. It will be really helpful for my future work in Paris I think.
Read more about Maggie after the jump!
When do you leave for Paris?
The beginning of September.
What will you miss most about San Francisco?
All my friends here. They helped me and supported me to be here. I love them so much. Also the weather of San Francisco. And 180 New Montgomery actually, when I knew about our department going to move to Polk and when I actually saw they moving everything and left all these empty classroom which I have been spend my four years here, I felt sad.
If you could only take three things to Paris (luckily you can take more!) what would they be and why?
My best friends, my good fortune and my bed!
What are you hoping to learn during your internship at Sonia Rykiel?
I want to see how collection was produced in the real fashion industry. And also how they developed the whole collection every season. I also want to join the fashion week and I want to be part of them to help and to work.
What famous French faces do you hope to run into in Paris?
There are too many designers that I want to see! Like Sonia Rykiel, Jean Paul Gaultier, Gareth Pugh, Rick Owens…
What places are you looking forward to visiting in Paris?
All the famous place for every tourist. Also some special boutique or vintage store. And I would love to visit some small but interesting town or city.
Good luck Maggie! Click here to see images from her Senior Collection that earned her this amazing internship!