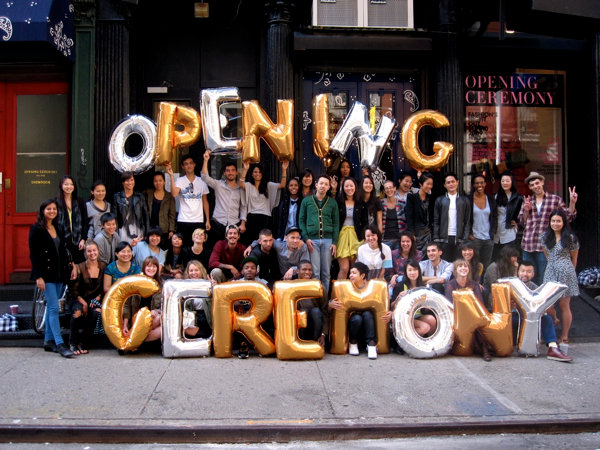 Photo Courtesy of Opening Ceremony.
Opening Ceremony is looking for Marketing/Social Media interns to assist our team starting as soon as possible. We are seeking responsible, creative, fun, and dependable individuals who are devoted to pursuing a career in fashion or retail.
Duties would include:
Helping analyze site and social media channel traffic
Helping develop and test new strategies
Assisting Social Media Manager in overseeing company's content across channels (Facebook, Twitter, YouTube, Vimeo, Tumblr, Soundcloud, Instagram, Pinterest), with plenty of creative opportunities
Qualifications:
Must have a strong interest in Opening Ceremony and a good understanding of the company's culture
Must be social media- and Internet-savvy
Must have strong communication skills and be a problem-solver
Must be able to bring a laptop to internship
Must be available 3 days per week
Follow the jump for more info!
Candidates enrolled or having graduated with a degree in a Marketing-related program of study are encouraged to apply.
Internships are unpaid, but can count towards school credit. A lunch stipend is provided along with discounts at our stores and online.
In order to apply, please e-mail a resumé to WEBINTERN@OPENINGCEREMONY.US with "Marketing/Social Media Internship" in the subject line.