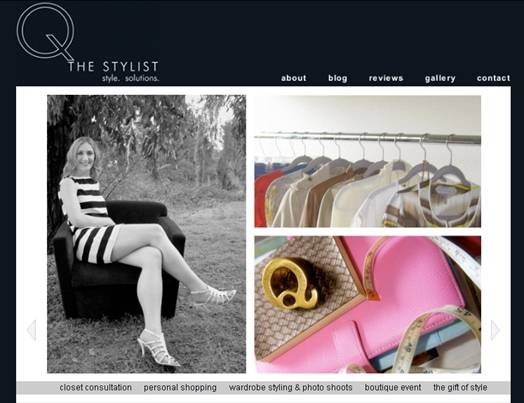 Q the Stylist is looking for a wardrobe/styling intern!
Major: Fashion
Key Skills: Writing, Social Media, Assisting
Job Description:
In-Studio – Assist in managing social media platforms (FB, Twitter, Yelp, and YouTube) – Write drafts for blog – Maintain Styling Database – Research designers for potential collaborations and manage initial reach out – Maintain website gallery with up-to-date tear sheets and new editorials (experience with WordPress Platform and/or HTML is preferred)
Photo Shoot Related – Assist in pulling wardrobe – Picking and dropping off pulls – Exhibit a professional demeanor when dealing with stores, designers, and clients – Assisting on set with set-up and break-down of wardrobe – Keep set/wardrobe organized and clothes in same condition
Job Qualifications: Must have completed at least 1 year of college. – Must be HARDWORKING AND ORGANIZED. – Must have a phone with email. – Must be available 8-10 hours per week.
Follow the jump for more info!
To Apply: Please send your resume, with 2-3 writing submissions to Kathleen Quinn at q@qthestylist.com. In your cover letter/email, please include your available start date and what days you are available on a weekly basis. Phone number is 415-310-3961.
Location of Job: San Francisco
Length of Position: 3-6 months
Website: www.qthestylist.com
Company Profile: Q the Stylist provided wardrobe styling and consultation to individual clients, apparel and accessory companies, and editorials. Q the Stylist has been a featured stylist on DailyCandy San Francisco and has won Best Stylist from San Francisco Fashion and Merchants Association.