Menswear designer, Andrew Buckler, was born in England, graduated from the Royal College of Art in London with a Master...
Nathalie Rykiel & Lola Rykiel, Steven Cox & Daniel Silver of Duckie Brown, and Andrew Buckler & Bram Robinsom (director...
(Photo Credit: GQ.com) British designer Andrew Buckler, an honored guest at the School of Fashion's 2011 Graduation Show, has come...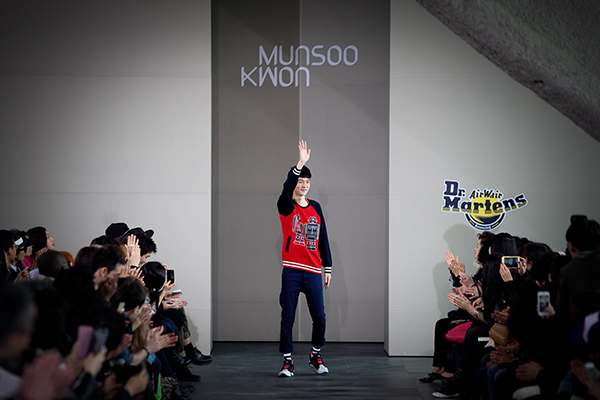 BFA Men's Wear Design alumnus Munsoo Kwon showing his F/W 2013 Collection during Seoul Fashion Week. Photos courtesy of Munsoo...
May 2011 B.F.A. fashion design graduate Stephanie Alegado has just landed a fabulous internship with menswear company Buckler in New...
Mun-Soo Kwon stands by his work with Buckler After nearly two years of living and working in New York, Mun-Soo...
The School of Fashion will debut collections from graduating students on Thursday, May 5 at the annual Graduation Fashion Show...
Yesterday, 601 Brannan was bustling as a tent sprouted to showcase the collections of our graduating fashion school students. In...
In 2007, William West was an online student studying from Atlanta, GA. Last year decided to move to the Bay...