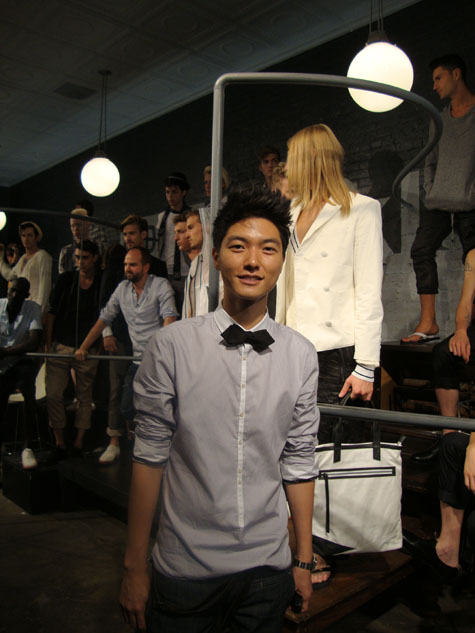 Mun-Soo Kwon stands by his work with Buckler
After nearly two years of living and working in New York, Mun-Soo Kwon, a 2007 BFA menswear design graduate, got a sweet gig with acclaimed menswear designer, Andrew Buckler. Needless to say, he is doing pretty good for himself…and lucky for us, we got to attend the presentation of the S/S 2010 collection and we were more than happy to attend.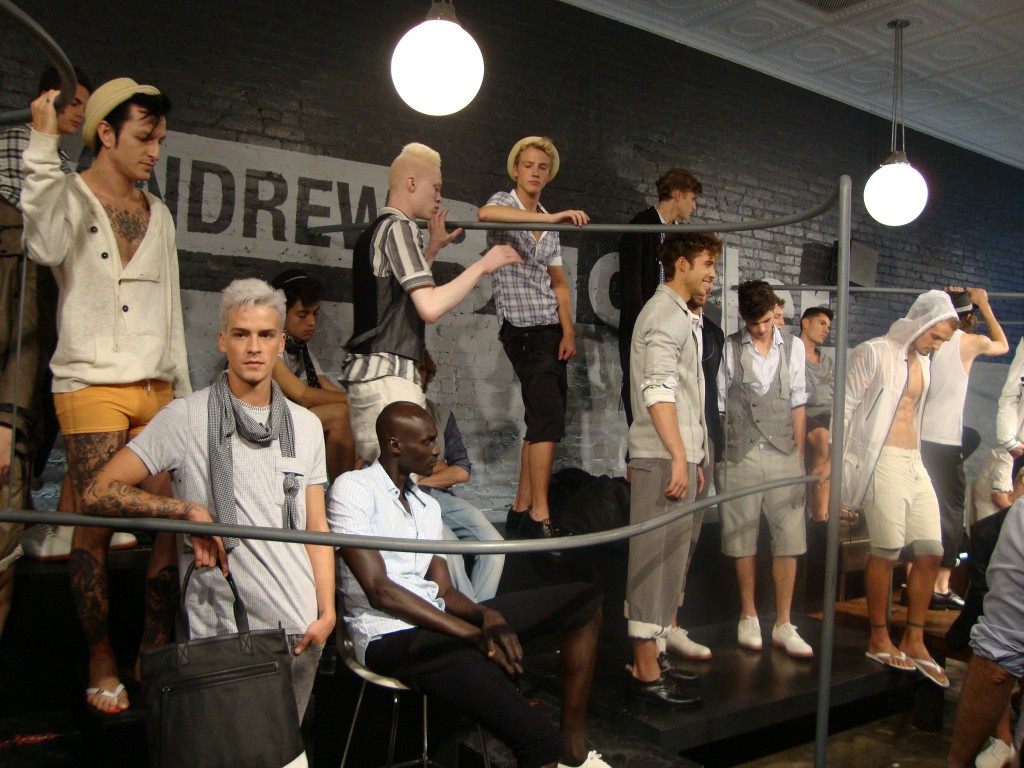 The swanky crowd of people sippin' on cocktails viewed (some were gawking) the posing models as they gave us Buckler's latest looks. Kwon had a hand in designing a good portion of the collection:
This scarf…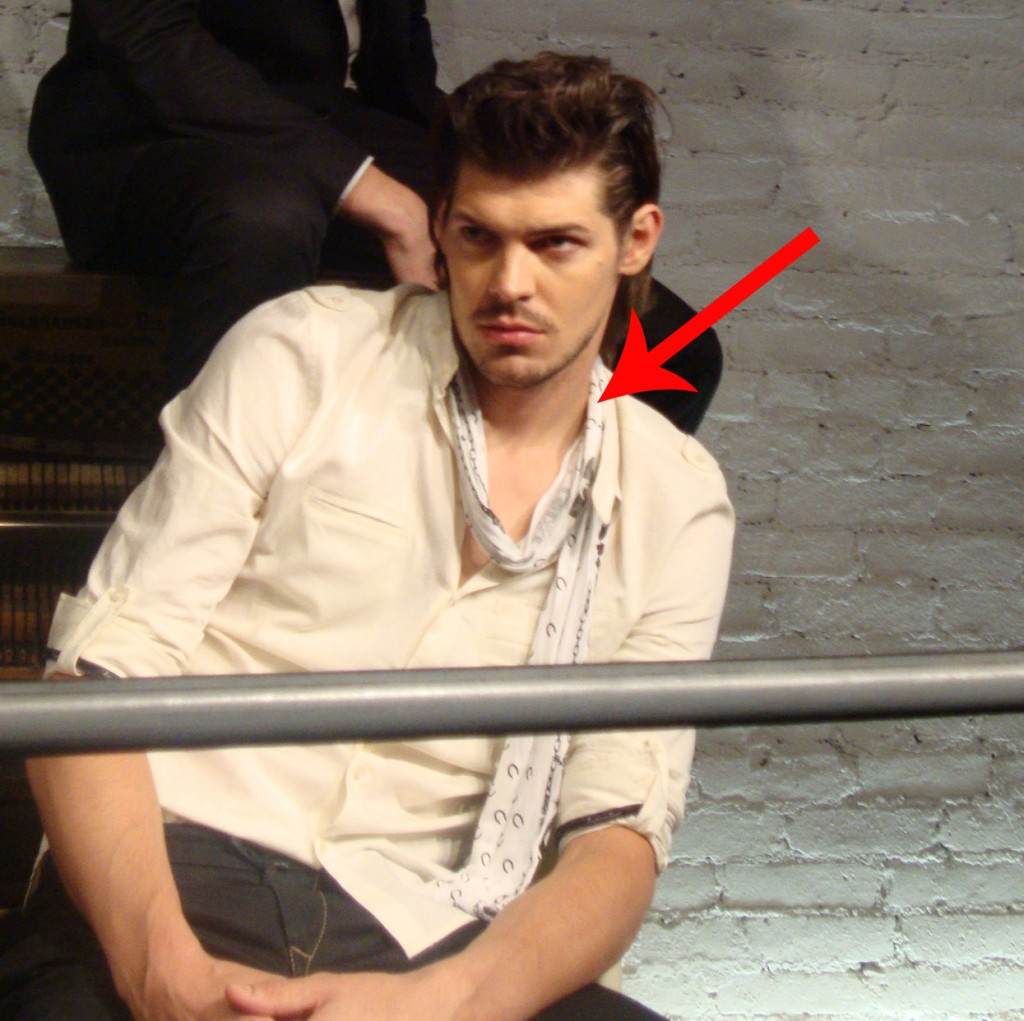 This bag…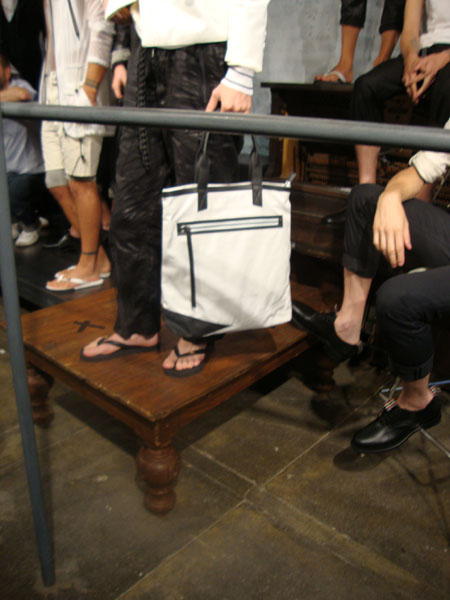 This "suspender shirt"….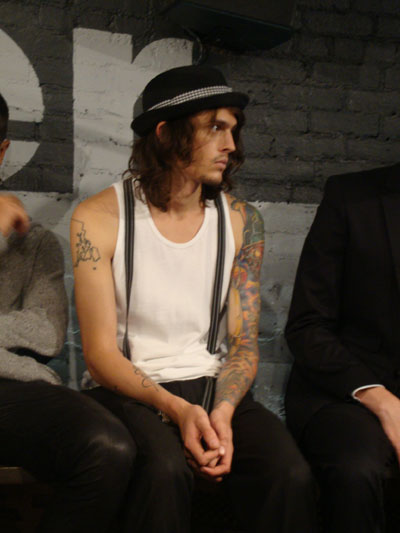 This jacket…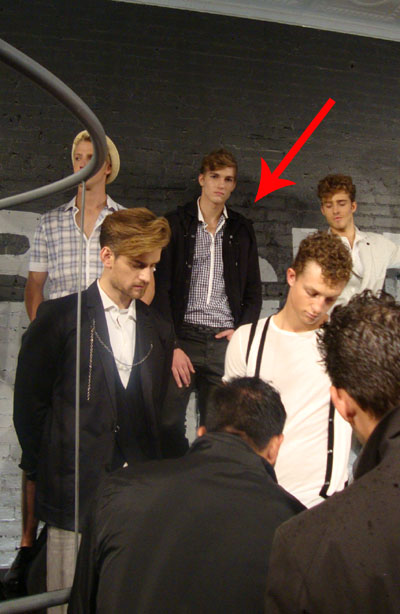 …and these swimming trunks…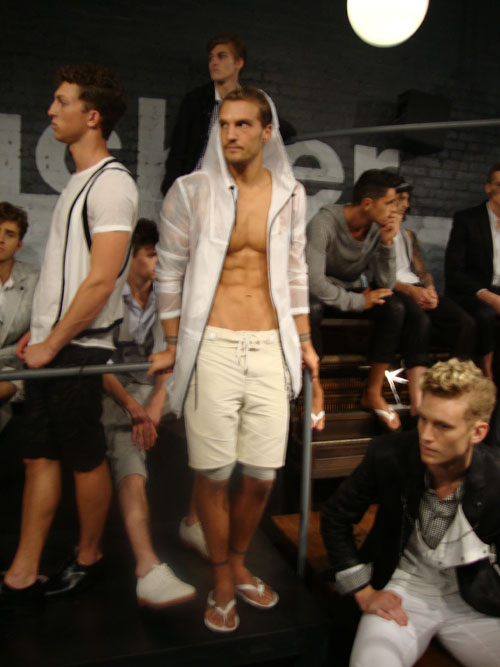 The last picture reminds me that I need to workout.
He also designed a pair of jersey shorts (sorry, I failed to get a picture)…I'll try to put one up later.
Mun-Soo says he is enjoying his time at Buckler…and he's doing a bang up job while doing so.