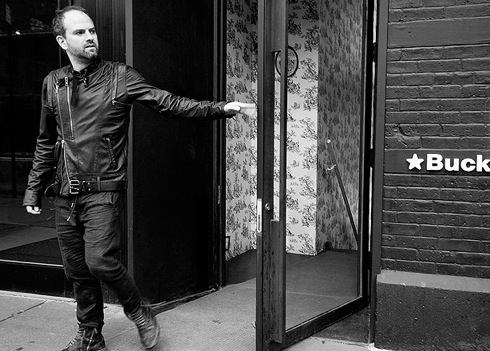 (Photo Credit: GQ.com)
British designer Andrew Buckler, an honored guest at the School of Fashion's 2011 Graduation Show, has come out with a short film for his Spring 2012 collection. The film was inspired by the structures and buildings of NYC, seen through the eyes of photographers like Jacob Riis and Lewis Hine. It features a group of attractive Buckler boys and girls, and a high-stakes game of backgammon – and it's seriously cool.
You can watch the video and read an interview with Andrew Buckler at here!