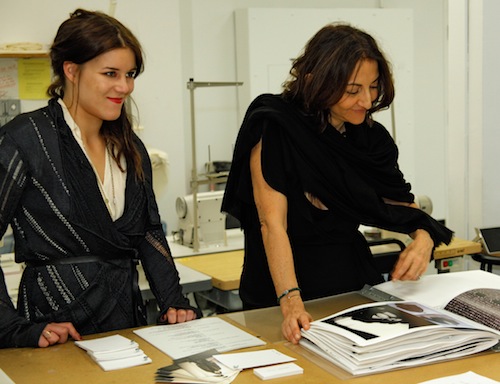 Nathalie Rykiel & Lola Rykiel, Steven Cox & Daniel Silver of Duckie Brown, and Andrew Buckler & Bram Robinsom (director of wholesale of Andrew Buckler) toured the School of Fashion and visited the studios. They spent time with students reviewing portfolios, projects and sketchbooks to give feedback and help with internship selection.
Take a look at the pic to see them in action (All photos by Randy Brooke):
For more information on our graduation fashion show and events, click here.