152 results for
Alexander McQueen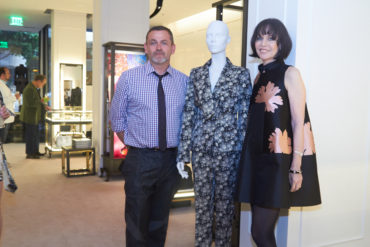 On Thursday, June 11th, one hundred guests came together at the Alexander McQueen boutique in San Francisco to celebrate the...
Alexander McQueen – Spring 2005 – It's Only a Game Fashion shows have not changed much over the years. Beautiful...
It seems like the "Alexander McQueen: Savage Beauty" exhibition at the Metropolitan Museum of Art in New York is drawing...
Yesterday, after the big symposium with Nathalie Rykiel, special guest Cathy Horyn chatted with a group of students in a...
Today we have lost one of the most innovative contemporaries of the fashion industry, Alexander McQueen. Alexander McQueen at our...
It seems as though Alexander McQueen (a past guest and honoree of the School of Fashion) isn't shying away from...
From the Spring '08 Paris Shows, a Must Have bag from Alexander McQueen. The IT bad boy was here in...
Jiwon Ree, BFA Knitwear Design 2006 Graduate, was chosen by Alexander McQueen to intern with him in his London studios...
We recently stumbled upon this amazing video from Dazed & Confused, featuring behind the scenes footage from the Alexander McQueen...