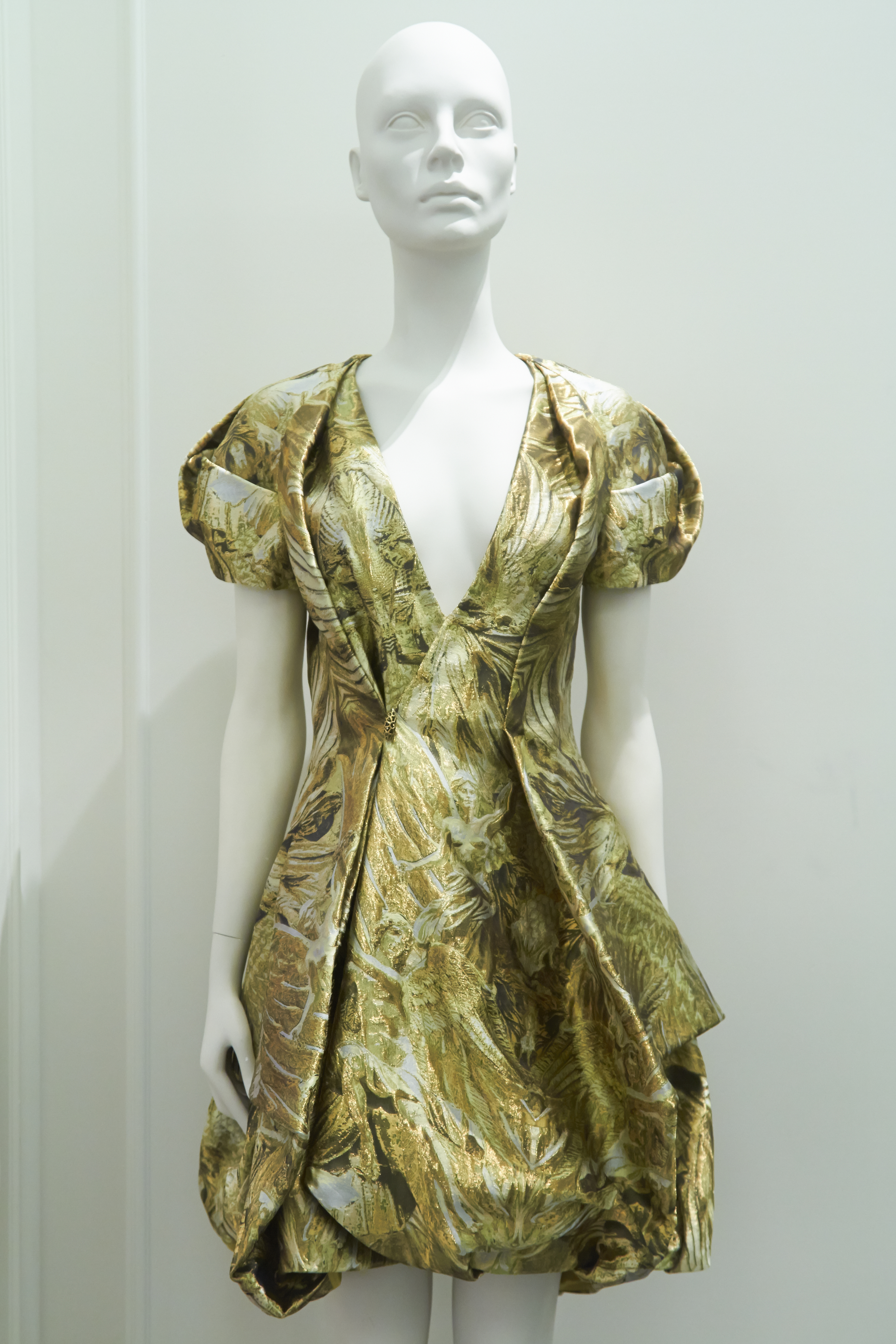 On Thursday, June 11th, one hundred guests came together at the Alexander McQueen boutique in San Francisco to celebrate the launch of Christine Suppes' book Electric Fashion. On display during the event was a selection of stunning McQueen pieces from Suppes' personal collection.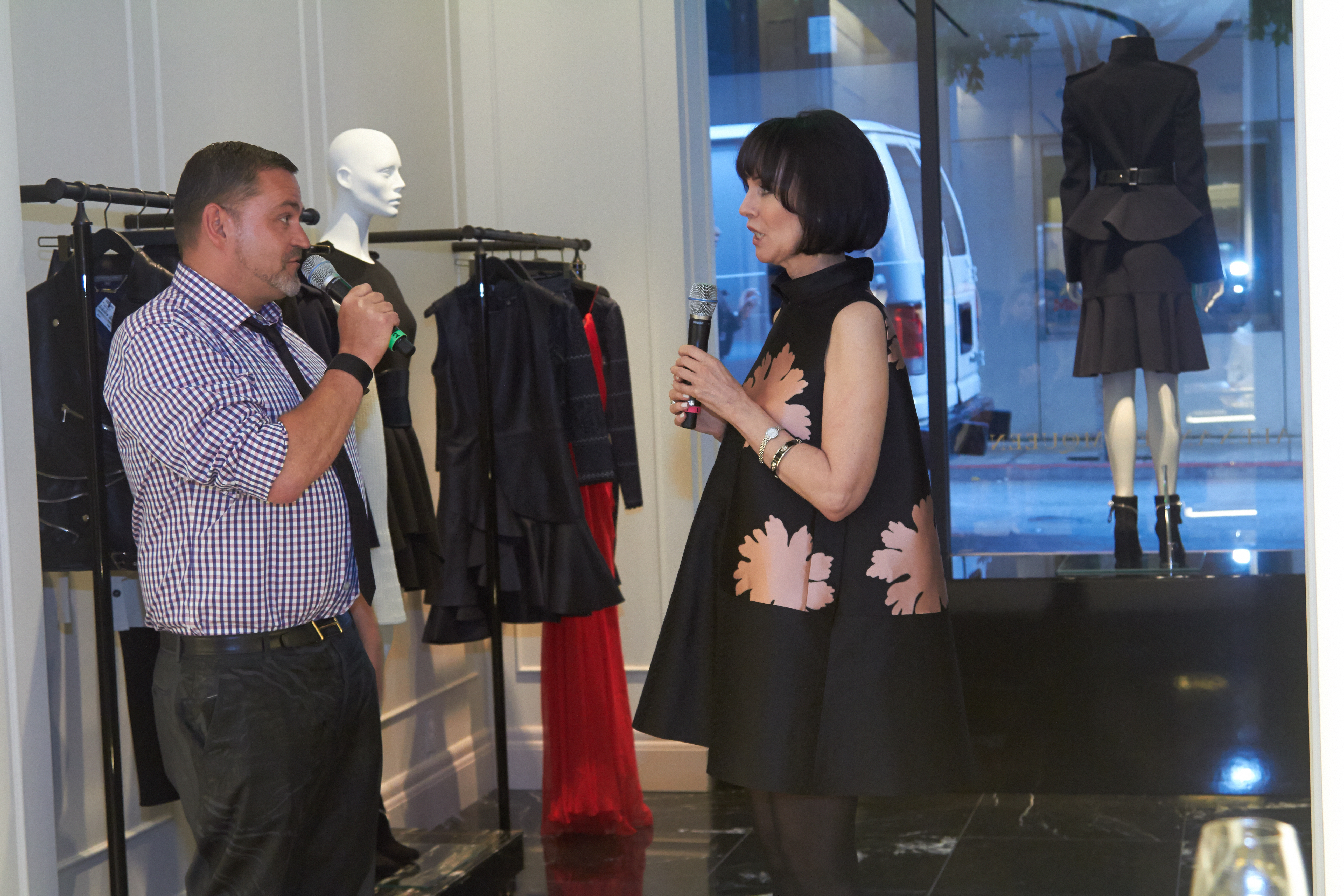 School of Fashion Executive Director Simon Ungless introduced Suppes and regaled the audience with tales from his time working with the late Alexander McQueen. Ungless spoke about the inspiration for one of McQueen's most iconic collections, Dante: "The idea for Dante came from Gustave Doré's book Inferno, but we wanted to use photographs of the Vietnam War by Don McCullin." Ungless used McCullin's photos as the basis for the prints he created for the collection. Unfortunately, the collection didn't last, "When Don McCullin got wind of the collection we were ordered to destroy every piece that used his photographs," Ungless explained.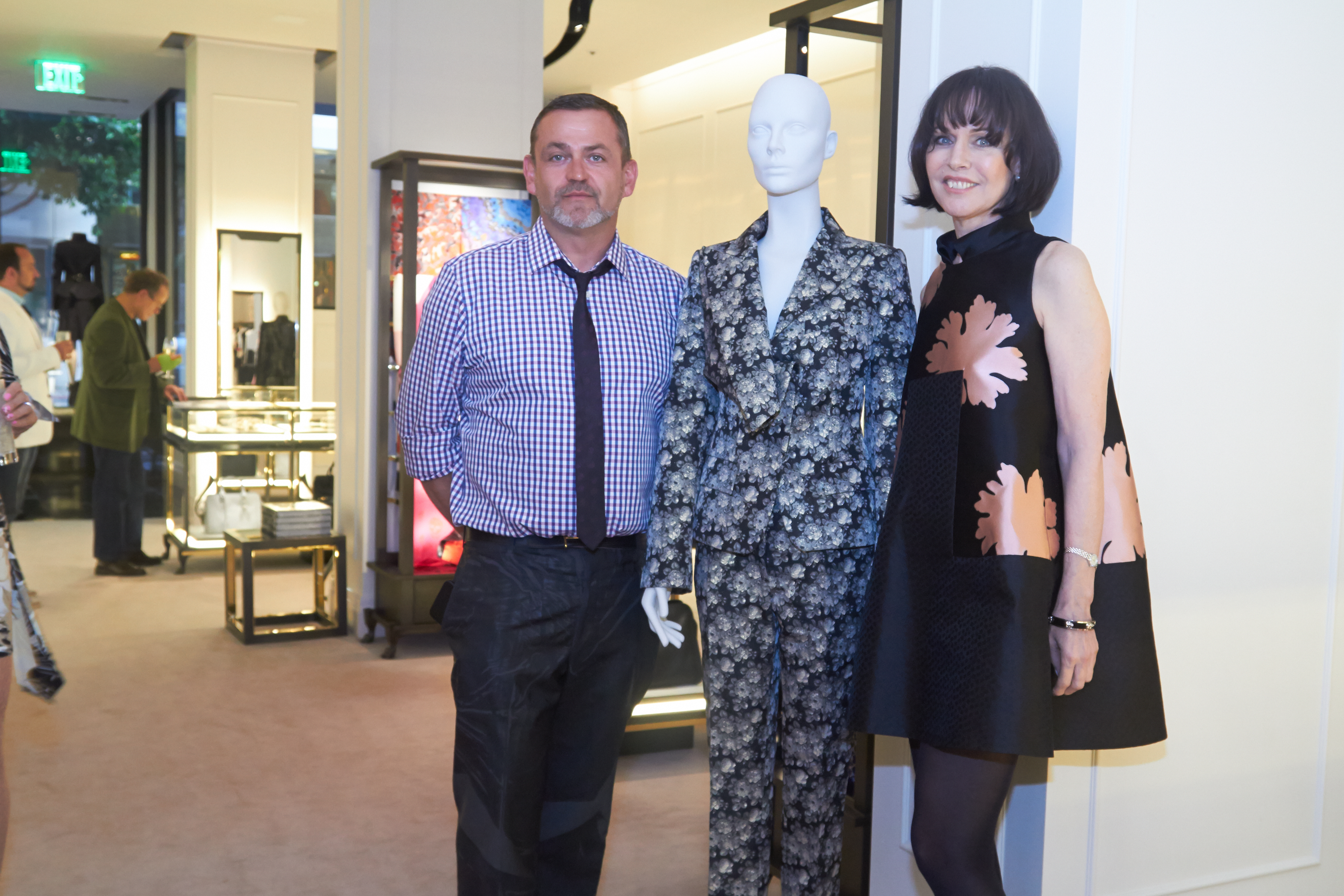 Ungless then turned the mic over to Suppes, who explained what drew her to the McQueen garments in her collection. "I don't know that I can put it in words, but when I saw the piece on display tonight from the Dante collection, I started to cry. It touched me." Of another dress on display, she simply said, "Who could resist it?" Suppes also told a few anecdotes from the making of Electric Fashion, including one about being chased by a distraught hotel manager who did not approve of Suppes' and photographer Frederic Aranda's impromptu hallway photo shoot. Ungless chimed in, praising the book for documenting "some of the most important clothes of the last 30 years."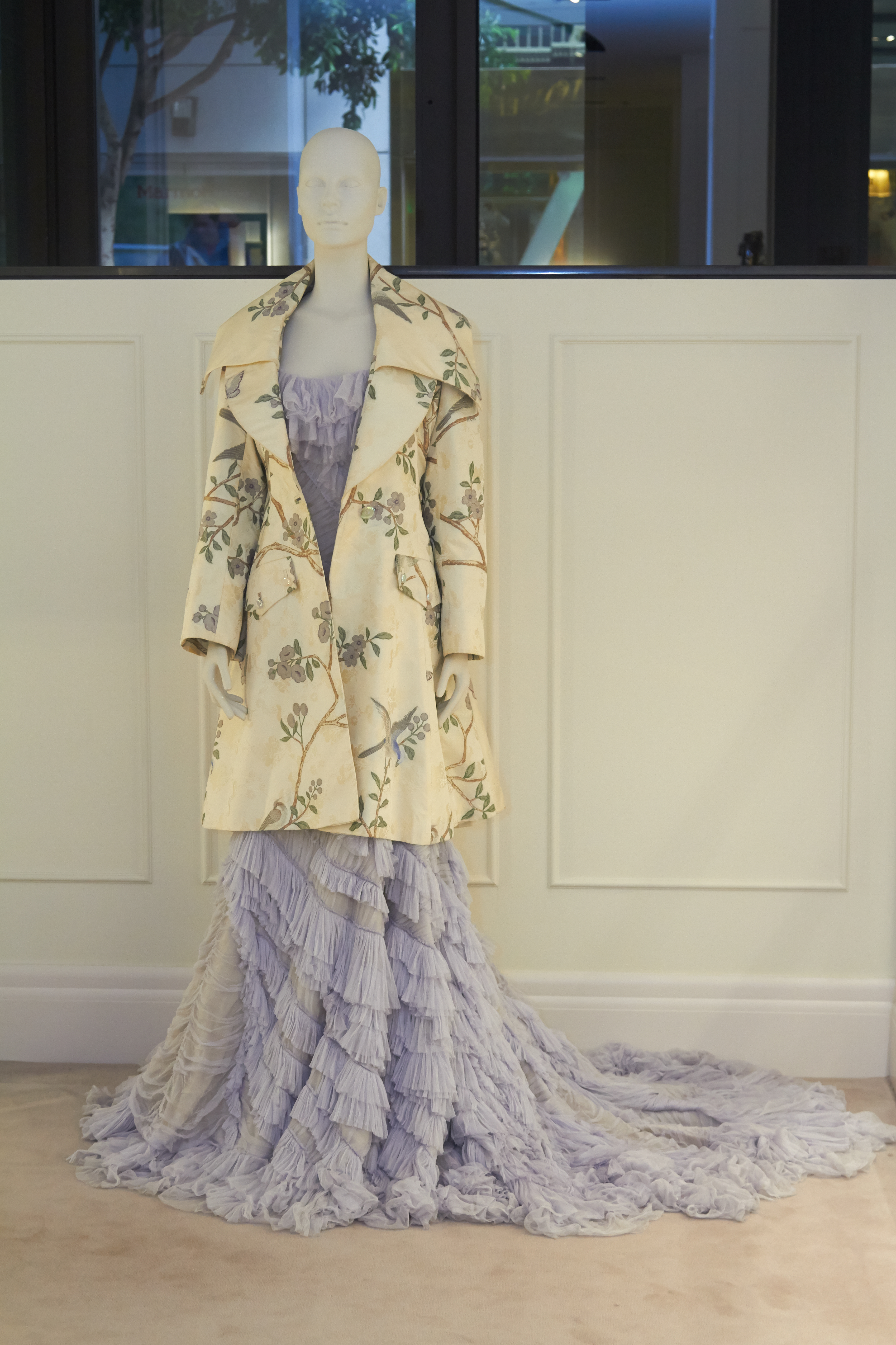 After their short speeches, Ungless and Suppes took a few questions from the audience. One guest asked Ungless how his former student (and current Alexander McQueen creative director) Sarah Burton stood out, to which Ungless replied, "Sarah understood she needed to apply herself and hone her skills- she can cut and sew. Designers need to understand who they are, where they really fit and maintain their integrity, and Sarah did that. Not only that but her business sense is great, I mean look at where we are. This [the McQueen boutique] is Sarah's hard work. This company is really in the right hands."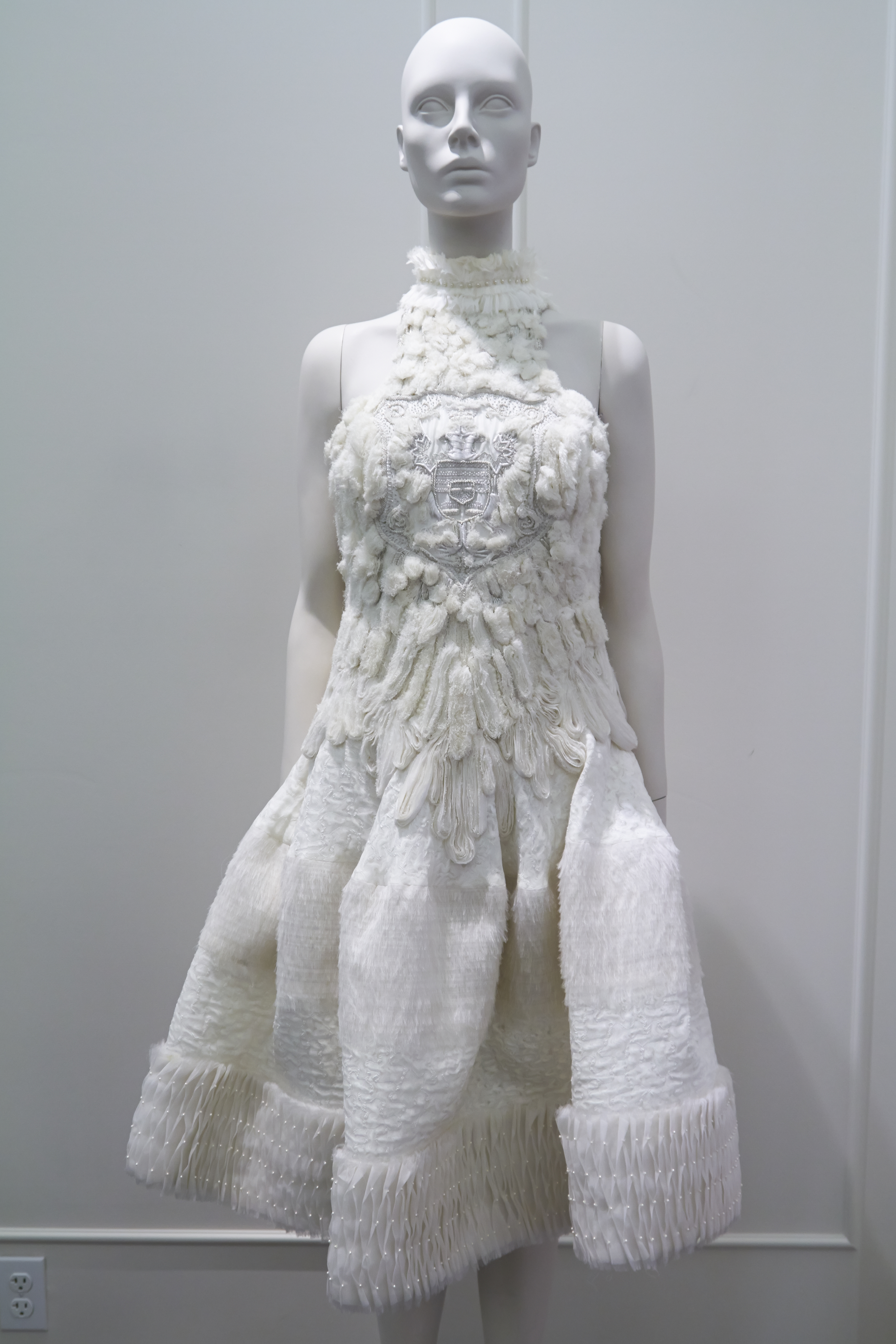 Another guest asked Suppes about her support of the School of Fashion. Suppes said, "The School of Fashion is on par with the very best in the world. Going to the fashion show that Simon puts on is a special thing, and I feel lucky to be included."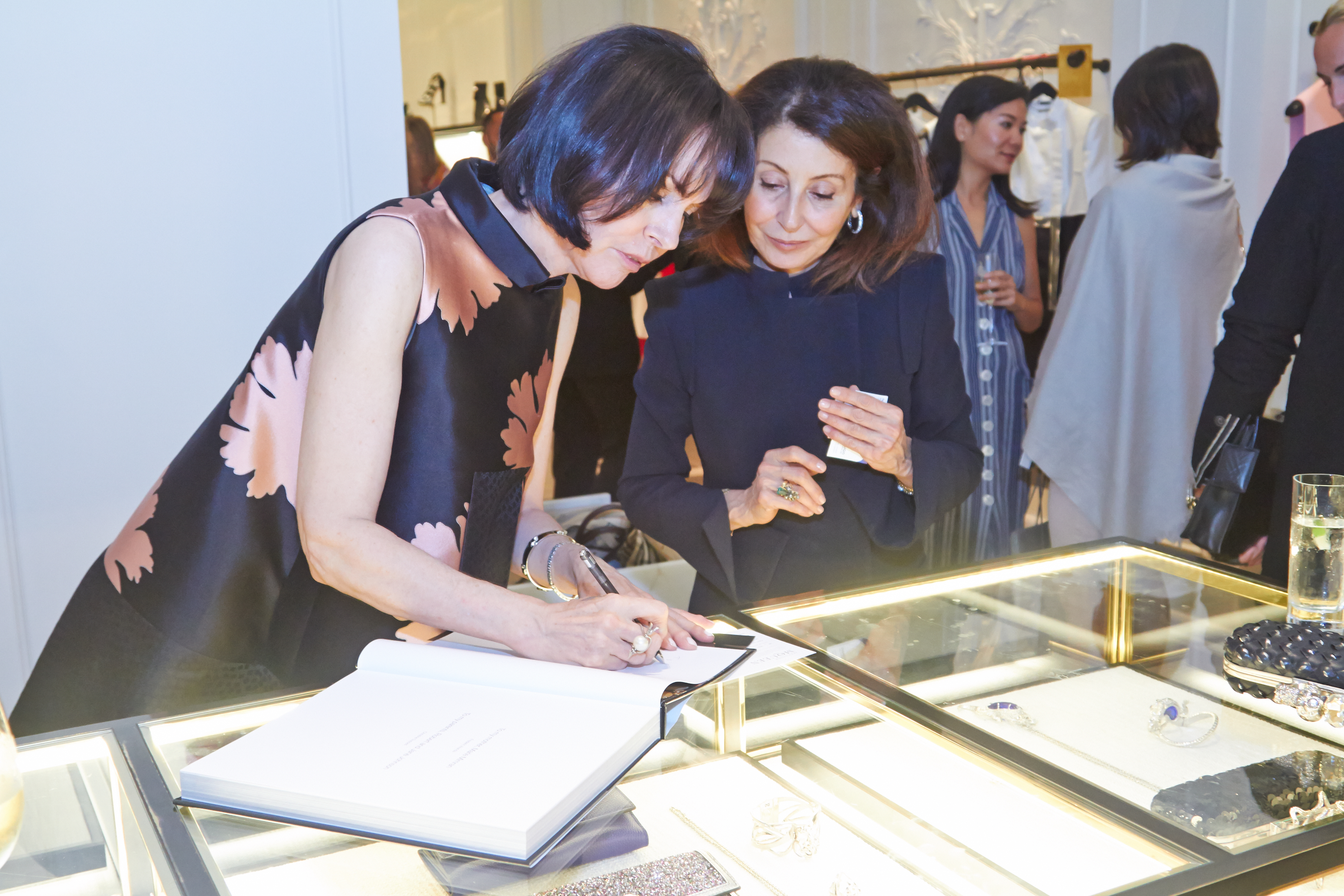 After the Q&A, guests sipped champagne, chatted with Suppes and Ungless, and took in the beauty of the McQueen garments on display.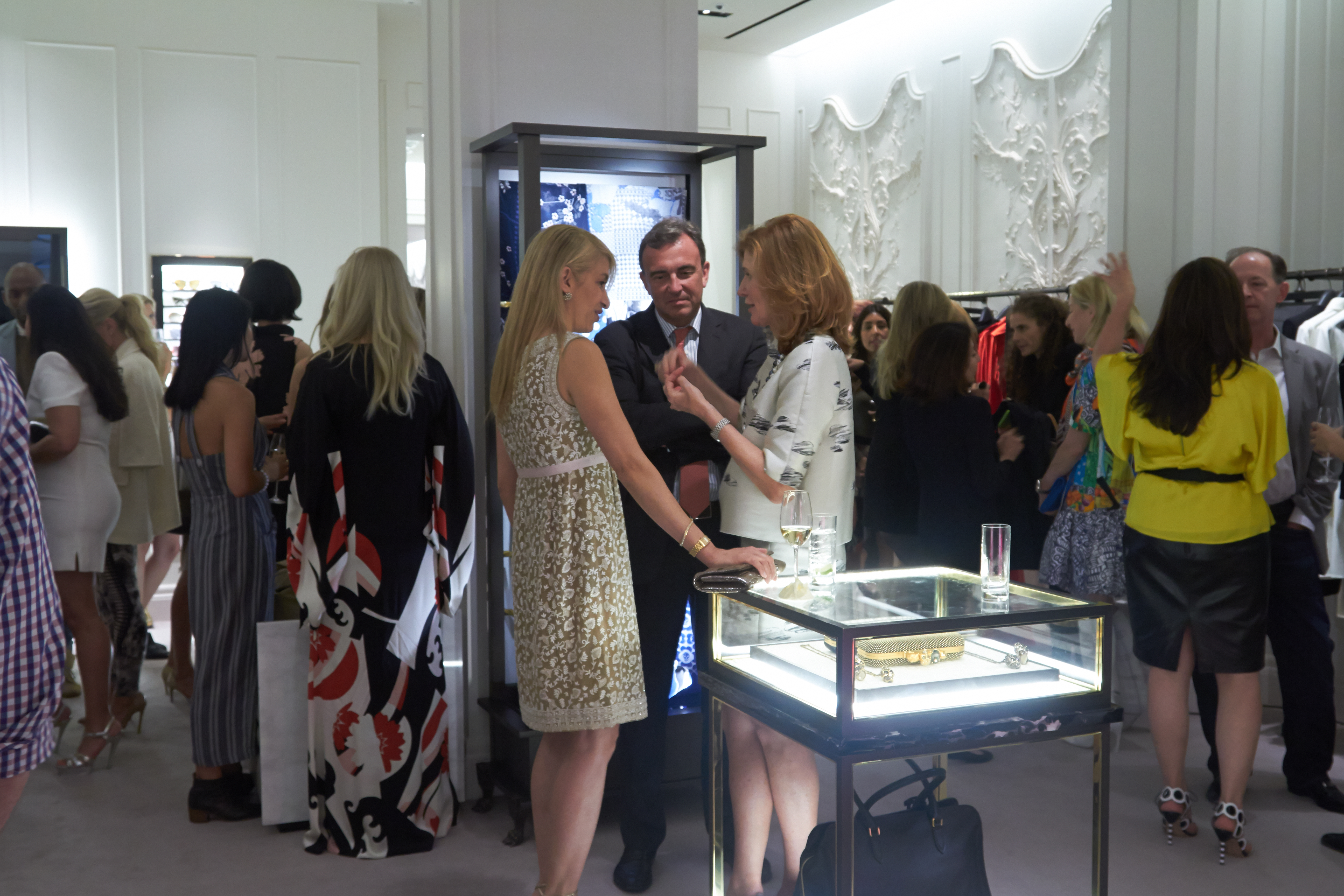 Photos by Jeffry Raposas