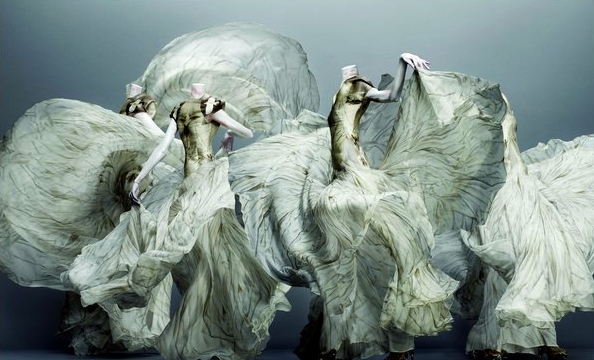 It seems like the "Alexander McQueen: Savage Beauty" exhibition at the Metropolitan Museum of Art in New York is drawing quite a crowd. A huge crowd…a crowd of EPIC proportions.
"Savage Beauty," which features the work by the late fashion designer and our 2006 guest of honor has set an attendance record for a fashion exhibition at the world renowned museum. As of Sunday, more than 582,000 people fell in line to see the show (the buzz was that there was a two to three hour wait!).
The exhibit closes on August 7, so if you are in New York, go see it — it's worth the wait. If you have seen it, tell us what you think.
[Source: NYTimes.com]