Yesterday, after the big symposium with Nathalie Rykiel, special guest Cathy Horyn chatted with a group of students in a more intimate classroom setting about her career, the state of journalism and about the fashion industry (more on that later).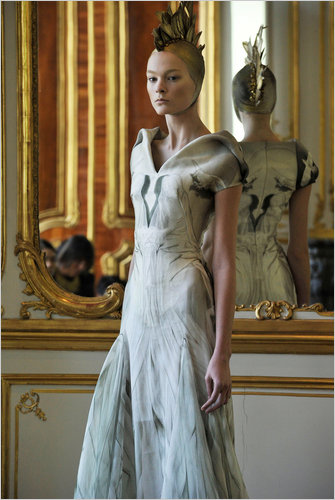 Students had a chance to ask her questions and among the questions, Horyn talked about her latest article about Sarah Burton and Alexander McQueen — which was recently printed in the New York Times. The piece also includes includes insight from Director of Fashion Simon Ungless about Burton and McQueen. Here's an excerpt:
There is the loyalty that McQueen demanded from everyone around him. As one of his oldest friends, Simon Ungless, who teaches fashion at the Academy of Art University in San Francisco, said: "Lee was very wary of a lot of people. He would test his friends to see how loyal they really were, and if you didn't pass that test, you were gone." It was Mr. Ungless, while working as a print and dye technician at Central Saint Martins in London in the mid-'90s, who sent Ms. Burton to see McQueen about an internship. As she acknowledged on Monday night, "I wouldn't be here if it weren't for Simon."
To read the entire article, click here.
For more information on our graduation fashion show and events, click here.