Still not sure what to do for Halloween? Check out these costume parties going on all around San Francisco! Buy...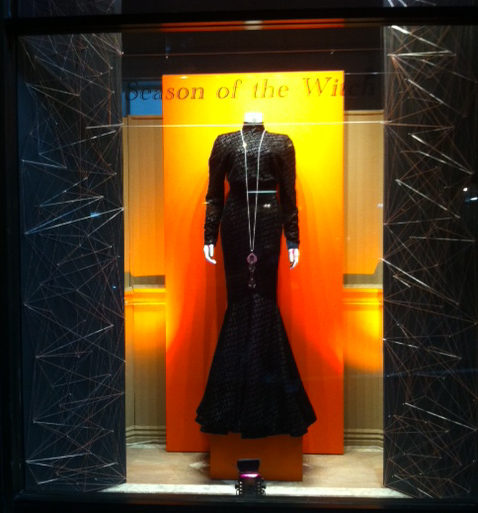 Lisa Hegner's design for the 2012 Saudi Project on display at 625 Polk Street. Window designed by the Visual Merchandising...
Halloween is just around the corner – exactly one week to go – not to mention all of the festivities...
♪This is Halloween; Everybody make a Scene!♪ Monday was filled with monsters, ghouls, and ghosts of fashion's past. From sexy...
Sally Spackman Liah Roebuck and Sophie Littin Sally Spackman, Liah Roebuck, and Sophie Littin! How amazing that three of our...
Happy Halloween!! Today's Monday Morning Photos are sure to get you in the mood for a spookily spectacular Halloween! Be...
Photo Credit: John Sciulli It's every fashion student's favorite (or almost favorite) holiday – Halloween!! We know you have some...
Halloween is fast approaching, along with the formulation of your costumes. Being fashion enthusiasts, I know you will turn out...
Halloween Windows Get Crafty One of the best things about October is observing the deep plunge that Visual Merchandisers take...
We are more than happy to add "Off the Rack" to Fashion School Daily, the new weekly blog post by...
Couture? Ready to Wear? Resort? Pre-Fall? HELL NO! It's time to add yet another delivery date to your closet calendar....