Halloween is fast approaching, along with the formulation of your costumes. Being fashion enthusiasts, I know you will turn out something great for the evening but let me share a few suggestions with you in the meantime. It's always good to spice up your module with a little theatricality, yes? These are "day looks" for class if you will.
How would you like to be the instructor for the day, or at least impersonate one? I think the best Halloween look for class is an Academy instructor. (Let it be said that all of these costumes are suggested with admiration and humor.)
Tuck a blue striped shirt into your Levi's to channel Paul Wilner. Find a pair of wire-rimmed glasses and brown leather shoes to complete the look. Carry a Tom Wolfe novel and a copy of the Chronicle with you as well as a giant stack of assignments to be handed back. If anyone has an interesting remark, ask them to write for Fashion School Daily.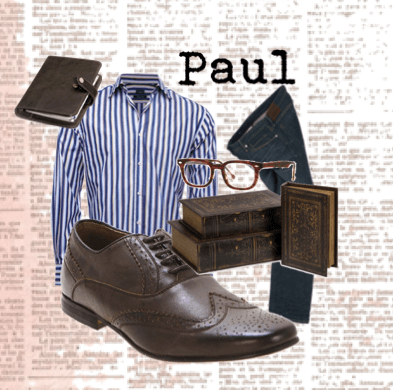 Create a sleek, light brunette bob for a Sharon Murphy style. Take this look seriously. You are a woman with answers. Round toe heels, trousers, and a sleek grey blazer are the necessities. Dark green reading style glasses and one or two demure gold accessories complete your look. Ask what classes students are taking, and refer to each course by number. If someone seems promising, ask for a CD of their work.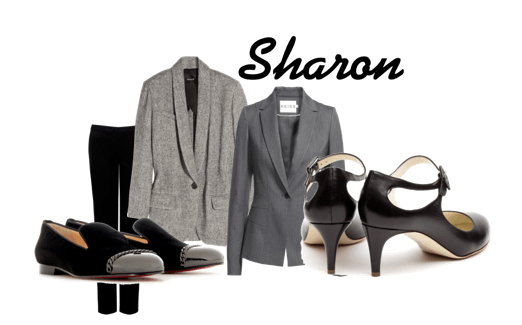 Be a trend analyst for the day as Hersha Steinbock. Find a Dries van Noten shoe and cinch your Helmut Lang jacket with a black leather belt. Don't forget dark shades and a hot Starbucks (with green straw). Does something impress you or repulse you? "Oh My God" is the answer for all of the above. Correct any students who say "purse" instead of "handbag" (seriously, she's right people!) Get into character by waking up at the crack of dawn and read every daily publication possible.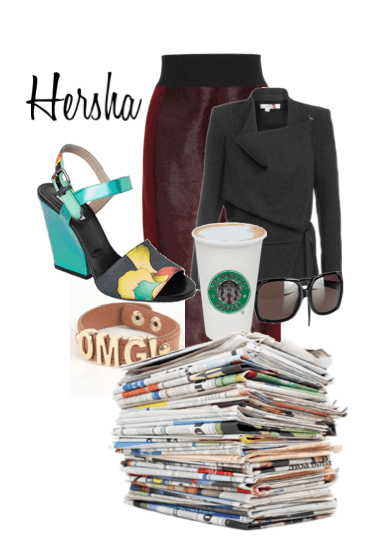 Now for marketing specialist Gabriel Gima's look. First drink a few Redbulls- you are going to need a lot of energy for this one. Keep it classy in a nice button down in black, along with trousers. Pair your pieces with an expensive belt and leather shoe. Slick, sort, black hair is best for a Gabriel wannabe, shine serum is suggested. Call things "gorge" and mention Hedi Slimane when possible. Don't be afraid to give random (er, inspired) assignments to students, security guards, or that nice man at Working Girls. If you hear a clever phrase, appraise it online and see if you can buy it as a URL or make it a mobile app.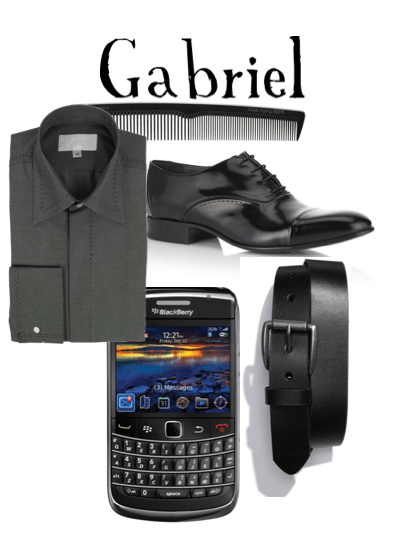 So there you have it. Go forth and happy Halloween!
Written By: Emily Seger