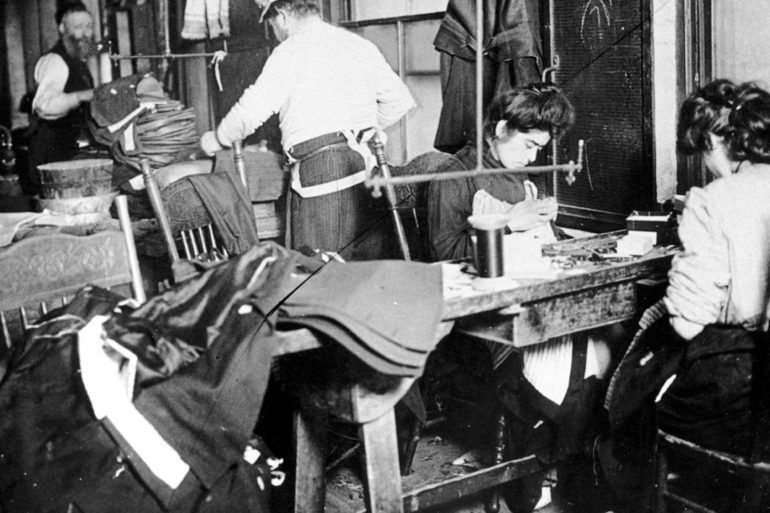 Workers at the Triangle Shirtwaist Factory On March 25th, 1911, a dropped match on the 8th floor of the Triangle...
Each year, the CFDA/Vogue Fashion Fund awards a young designer a cash prize and business mentorship to help them grow...
Start saving your pennies now – Neiman Marcus and Target just announced a MAJOR designer collaboration that will be hitting...
Prabal Gurung recently collaborated with photographer and budding director Bon Duke on a fashion short that was inspired by the cult skateboarding...
Womenswear Designers of the Year Ashley and Mary-Kate Olsen, with Geoffrey Beene Lifetime Achievement Award Winner Tommy Hilfiger. Photo Courtesy...
Bill Cunningham pedals his way on stage to receive the Eugenia Sheppard Media Award in 1993. Photo Courtesy of Dan...
Vogue – June 2012 issue. Vogue has announced that, starting with their June 2012 issue, they are making a conscious effort...
Photo Courtesy of Fashion Indie. Over the past few years it has become a given that CFDA/Vogue Fashion Fund Winners...
Diane Von Furstenberg and Steven Kolb Announce the 2012 Fashion Awards Nominees and Honorees. Photo Courtesy of Getty. Last night,...
Eleanor Lambert was a mover and a shaker – as you all learned in this week's Who's That? Contest. Before...