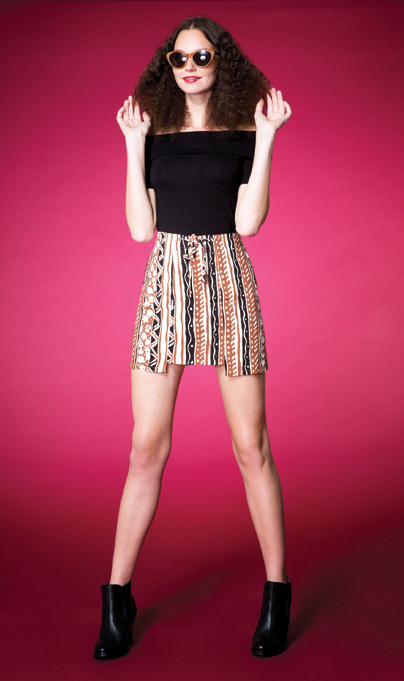 Photo courtesy of Viva Vena.
Last night Fashion School Daily celebrated the two year anniversary of Hayes Street boutique Rand + Statler. Hosted by Refinery29, the fashion fête featured special guests Sophie Buhai and Lisa Mayock, the design-duo behind neo-vintage line Vena Cava. Guests were able to shop the designers' Spring 2013 collection, enjoy the event's soundtrack care of Sophie and Lisa's actual playlists, and take home stylish souvenirs provided by the evening's manicure station and photo booth. Quite the birthday for a two year old!
This spring, the CFDA nominated design team have debuted their line Viva Vena which they describe as "Vena Cava's little sister." Think once in a lifetime thrift store finds, crafted through a designer lens, and paired with a price tag that's fashion friendly to any bank account, and you've got Lisa and Sophie's latest love that hit stores last month. For this Friday, our pick is this look from the line's Spring 2013 collection. Vena Cava's signature flirty frocks and whimsical prints paired with this skirt's perfect pleating making it one of our absolute must haves for spring. If this is Vena Cava's little sister, we're definitely raiding her closet.
For more information about Viva Vena, click here.