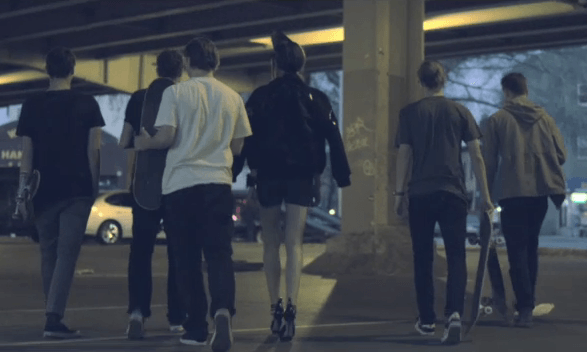 Prabal Gurung recently collaborated with photographer and budding director Bon Duke on a fashion short that was inspired by the cult skateboarding flick Lords of Dogtown – and it is awesome. The film features model Erjona Ala sporting stunning pieces from Gurung's Fall '12 collection, running around the Brooklyn underpasses with a group of skateboarding studs. The collaboration stemmed from an exclusive project in which emerging designers from the CFDA's Fashion Incubator program and young photographers from the School of Visual Arts team up to create a fashion-centric interpretation of the opening credits of a film.
Duke, a Brooklyn native and rising talent, wanted to flip the boys-only mentality of skate culture by placing a girl at the helm of the crew. "I wanted to take the lifestyle of Dogtown but add a twist to it," Duke explained to NOWNESS. It worked. The short is dynamic and playful – and Gurung's garments look amazing and surprisingly natural in the urban setting. They add the perfect toughness to Erjona's look. If this film is any indication of what's to come from this project – we can't wait to see more.
Follow the jump to watch the film!