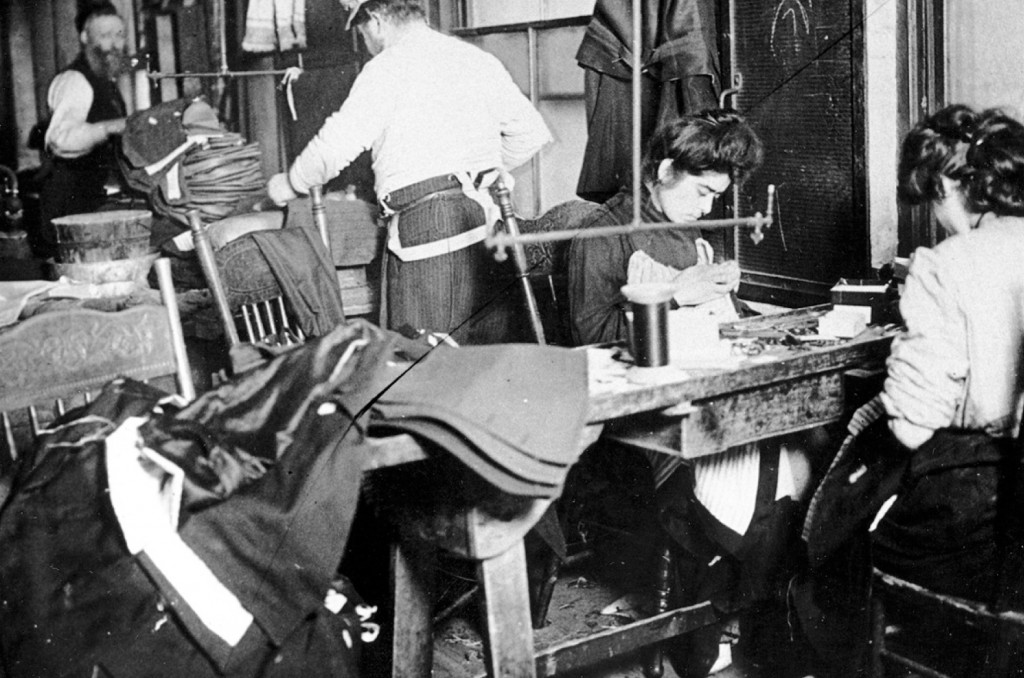 Workers at the Triangle Shirtwaist Factory
On March 25th, 1911, a dropped match on the 8th floor of the Triangle Shirtwaist Factory in New York's Greenwich Village sparked a fire that would become the deadliest workplace accident in the city's history. The blaze ripped through the congested loft space, trapping the mostly immigrant female workers. By the time the fire burned itself out 146 people were dead, nearly half were teenagers. It inspired a number of regulations put in place to protect laborers and improve the conditions they worked in.
The Council of Fashion Designers of America is offering design students the opportunity to honor the victims of the 1911 Factory Fire by challenging them to create a memorial for the exterior of the building site. First place winners will receive a $5,000 award and be invited to participate in the execution of the memorial. Second place offers a $3,000 award and third offers$1,500.
The competition is open to individuals and/or teams (5 team members max) 18 years of age or older, so grab a group of friends or fellow students and start sketching!
You can register on the site and download all of the details, images of the site, and submission instructions!
The registration period is from January 2013-March 29th, 2013. Good luck!