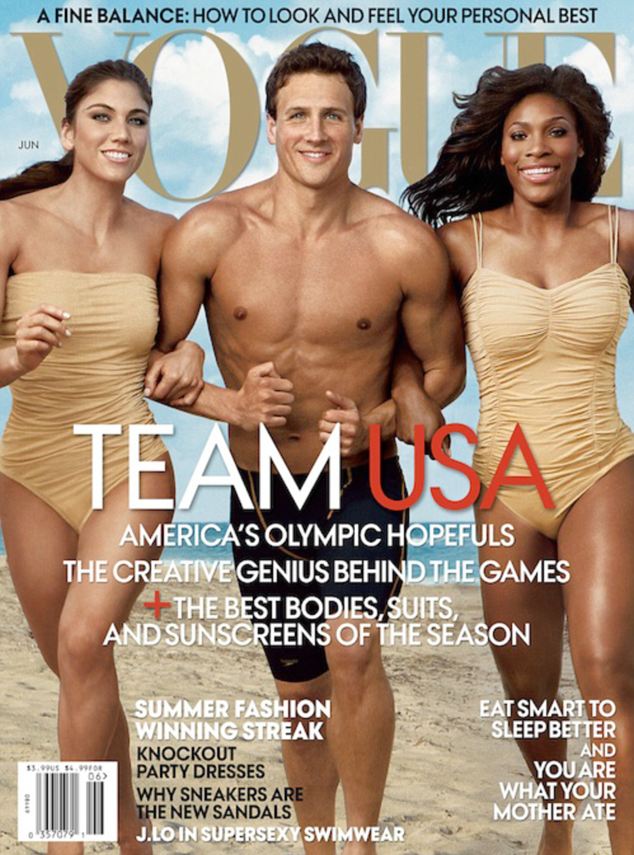 Vogue – June 2012 issue.
Vogue has announced that, starting with their June 2012 issue, they are making a conscious effort to promote a healthier body image. The editors of Vogue's 19 international editions made a pact banning the use of models under the age of 16 and those who appear to have an eating disorder. The Condé Nast International Chairman, Jonathan Newhouse, told the New York Times, "Vogue editors around the world want the magazines to reflect their commitment to the health of the models who appear on the pages and the well-being of their readers."
Follow the jump to read more!
While it remains to be seen how this will actually impact the models we see in the fashion mag, it is a step in the right direction. Magazines have been blamed for years for promoting unrealistic standards of beauty and weight, and while individuals from the publications have spoken out in support of healthier practices, this is the first time that an official decree has been made. It comes on the heels of the Council of Fashion Designers of America set of guidelines for designers that they set forth for the Fall '12 fashion shows, asking them not to use models younger than 16.
It is encouraging that something is finally being done about this pressing issue – we just hope that it makes a difference.
To read the entire statement, click here.