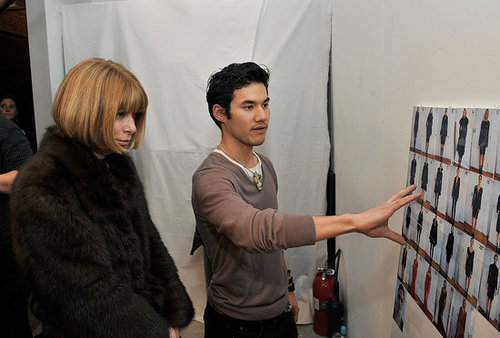 Photo Courtesy of Fashion Indie.
Over the past few years it has become a given that CFDA/Vogue Fashion Fund Winners will collaborate with mass market retailers, and we're so excited that this year's winner, Joseph Altuzarra, will release a capsule collection for J. Crew! There has been speculation in recent months, but Altuzarra confirmed suspicions when he told Fashionista that the designs he created with the J. Crew team "will be coming out in a few weeks."
"It was a really interesting project because it was a conflation of their language – or of their world – [and] of our world and putting it together," the young designer said.
Follow the jump to read more!
Last year, CFDA/Vogue Fashion Fund winner Prabal Gurung, and runners-up Eddie Borgo and Billy Reid, all designed pieces for J. Crew, so it is safe to say that we'll likely see capsule collections from this year's runners-up, Pamela Love and Creatures of the Wind, as well.
We can't wait to see – and buy!