All photos by Randy Brooke Check out all of our coverage from Mercedes-Benz Fashion Week by clicking here....
Steven Oo was born in Yangon, Myanmar (Burma) and lived in Singapore from age 13-15, until his family immigrated to...
Name: Steven Oo Major: MFA Fashion and Knitwear Design Birthplace: Yangon, Myanmar Materials: merino wool Inspiration: The lines of Italian...
As the hours passed before the big show, members of the press came trickling in one by one… Sabah has...
Well, I'm not sure if you would call cupcakes "eating well" – but it does give a boost of energy!...
The people at Mercedes-Benz Fashion Week posted a nicely packaged video of our show complete with a snazzy introduction: Stay...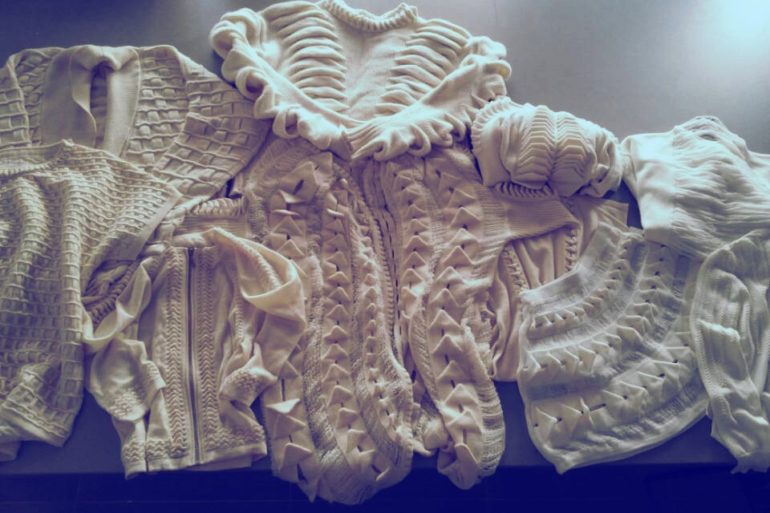 Model wearing knitwear designs by Steven Oo (right). Photo courtesy of FantasticsMag by Jeff Kirk. Attention School of Fashion students...
Remember Steven Oo's structural knitwear work from last February's fashion week? Well, the alum is at it again with two...
Steven Oo, an alum who showcased his spiky structured knitwear earlier this year at Mercedes Benz Fashion Week had his...
Suzy Menkes, fashion editor of the International Herald Tribune and a one-time guest of the school, gave our show a...
We already got reviews from two major media outlets! One was written by Jennifer Paull from the AOL-based StyleList: The...