As the hours passed before the big show, members of the press came trickling in one by one…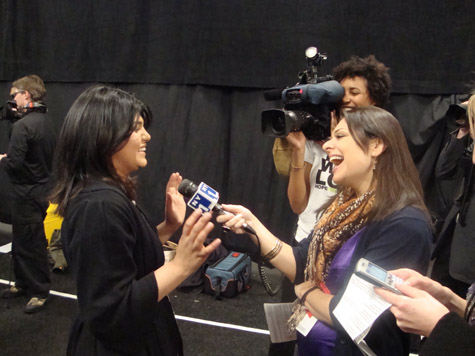 Sabah has a laugh with reporters for New York 1
Before we knew it, a whole flood of them came to talk to our designers: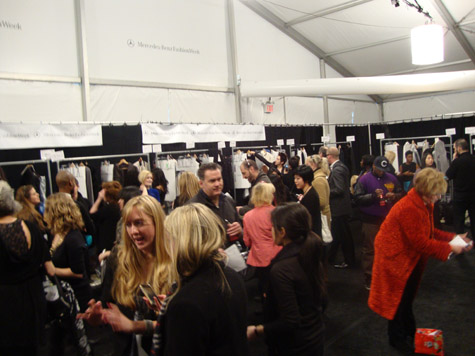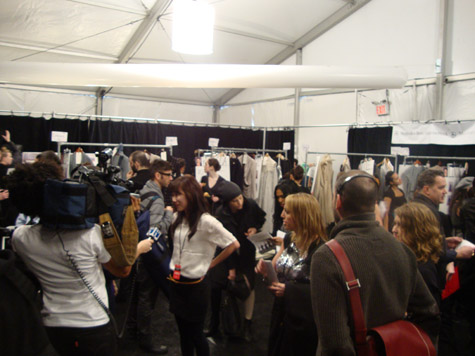 The designers handled themselves like pros, giving great quotes and being really genuine about their collections and inspiration.
Check out the gallery (after the jump)  for more pics. In particular, look for…
1.) School of Fashion directors Gladys and Simon giving some camera time.
2.) Steven getting mobbed by cameras
3.) Naomi getting interviewed by a woman and her furry hat
For more coverage of our show at Fashion Week, click here!