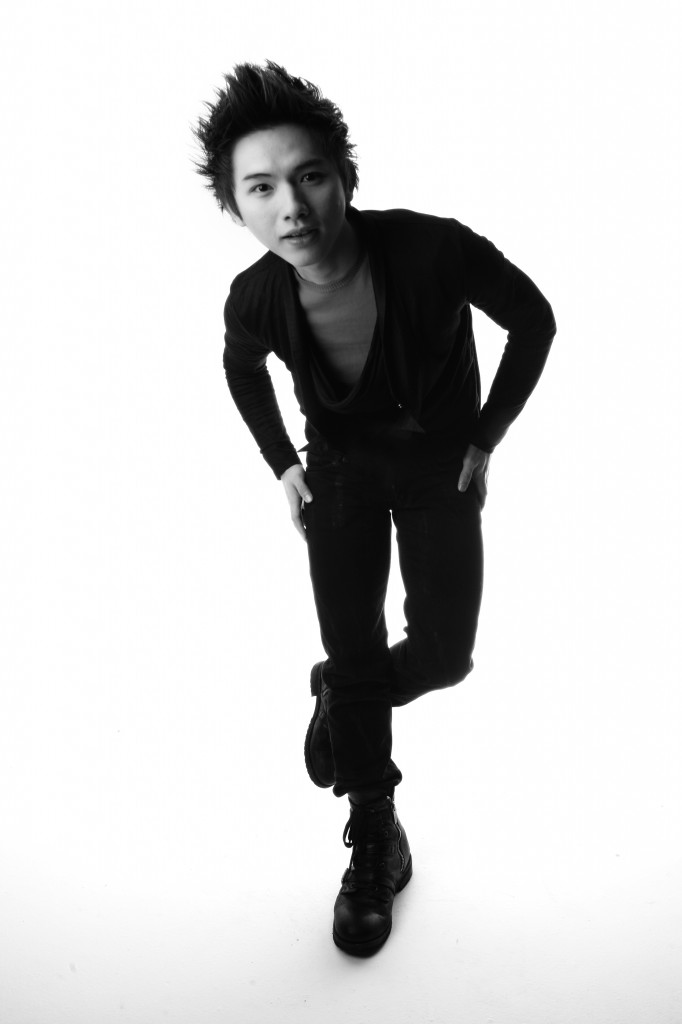 Steven Oo was born in Yangon, Myanmar (Burma) and lived in Singapore from age 13-15, until his family immigrated to the U.S. He is fluent in English, Mandarin, and Burmese with knowledge of basic French and Japanese. Though interested in fashion, he entered UC Berkeley to pursue a career in medicine, then changed his major and received a BA in Political Economy of Industrial Societies in 2007. His decision to pursue fashion led him to Academy of Art University for his MFA degree in both Fashion Design and Knitwear Design.

Inspiration for his Fall 2010 Collection:
For his thesis collection, the clean lines in the work of Italian architect Massimiliano Fuksas influenced Steven. He translated Fuksas' curves into drapes and the buildings' repetition into textures and cutout details. He combined several hand and hand-machine knitting techniques to create structure, weight, ribbing, and texture in his knitwear collection.
"The clean lines and graceful curves were translated into garments as I draped each of my designs. In my final collection, there are three different design elements that I have employed to tie all the pieces together. The long draped curves are used around the shoulder, on the back, and on the side to create dramatic silhouettes. Each of the knit stitches has extreme textures that are balanced by the traditional rib stitch, which is recurring in each garment in a variety of ways. Lastly, cutout details from the architecture of Fuksas are used in the garments to expose the garments worn underneath as well as the accessories."
Steven's design philosophy:
"I am enticed by anything new and excited by amazing textures and shapes. Modernity is very important for me, as I love the feeling of constantly moving forward. I wish to create garments to dress extraordinary people and be a source of inspiration. I am intrigued by both draping and tailoring so experimenting with both, using wovens and knits gives me a challenge that keeps the thrill of the game going."
Photo by: Bob Toy
Click here for more info on Mercedes-Benz Fashion Week Fall 2010.