Well, I'm not sure if you would call cupcakes "eating well" – but it does give a boost of energy!
But we'll get to that in a bit…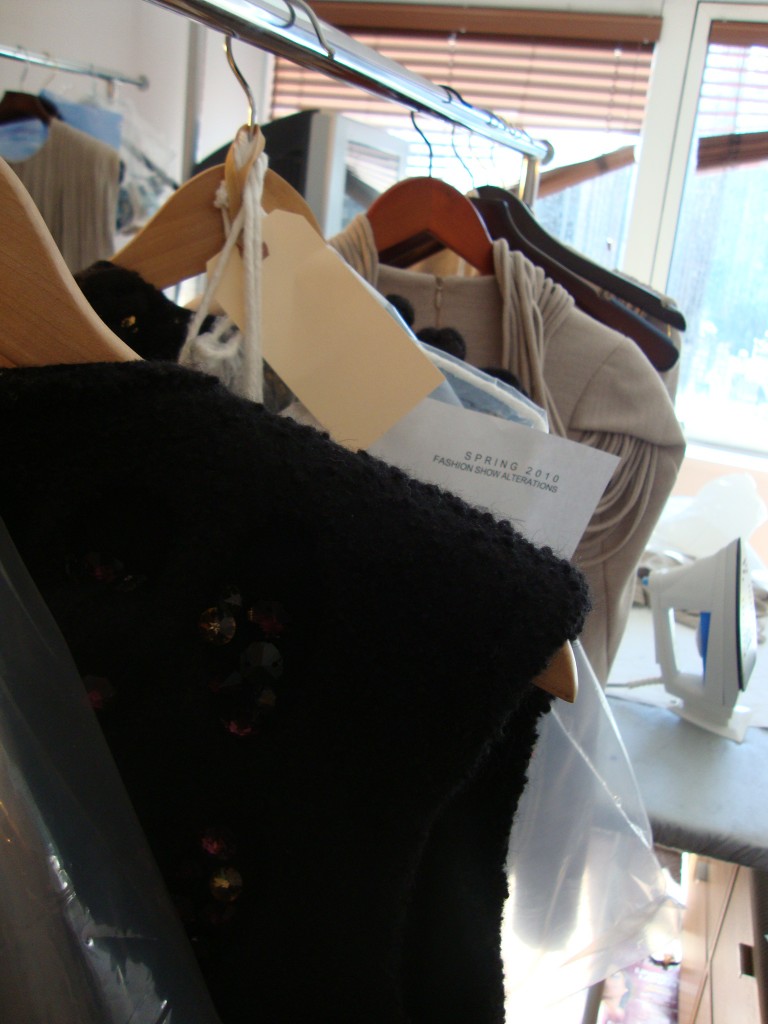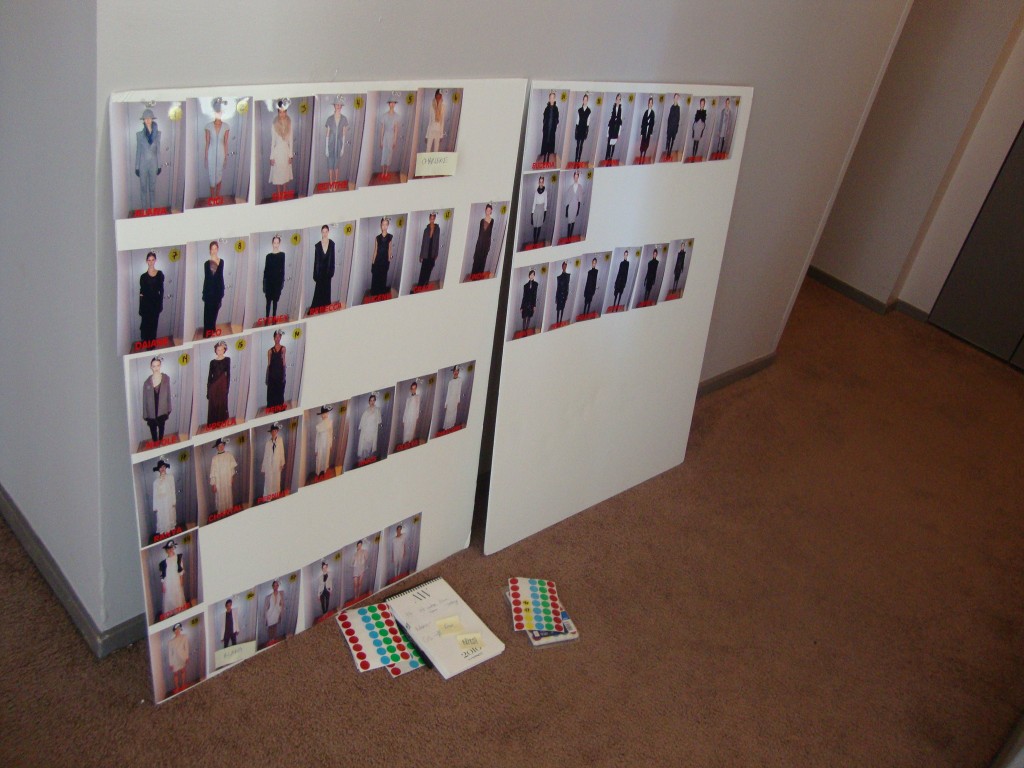 Shots from the designers' makeshift studio in a hotel room in New York
Less than 26 hours to go until our show at Mercedes-Benz Fashion Week and our designers are perfecting their collections.
There seems to be a tag-team mentality as Sabah, Naomi and Bethany went out to grab a quick lunch while Nicky, Steven and Marina stayed behind feverishly putting the finishing touches on some of their pieces: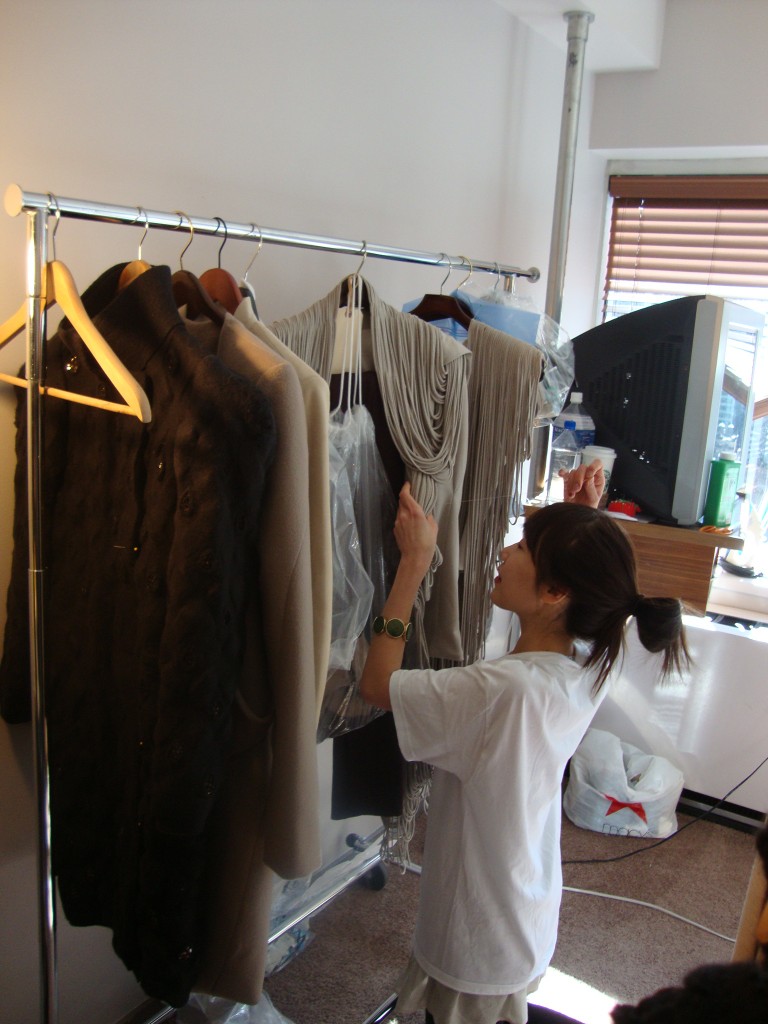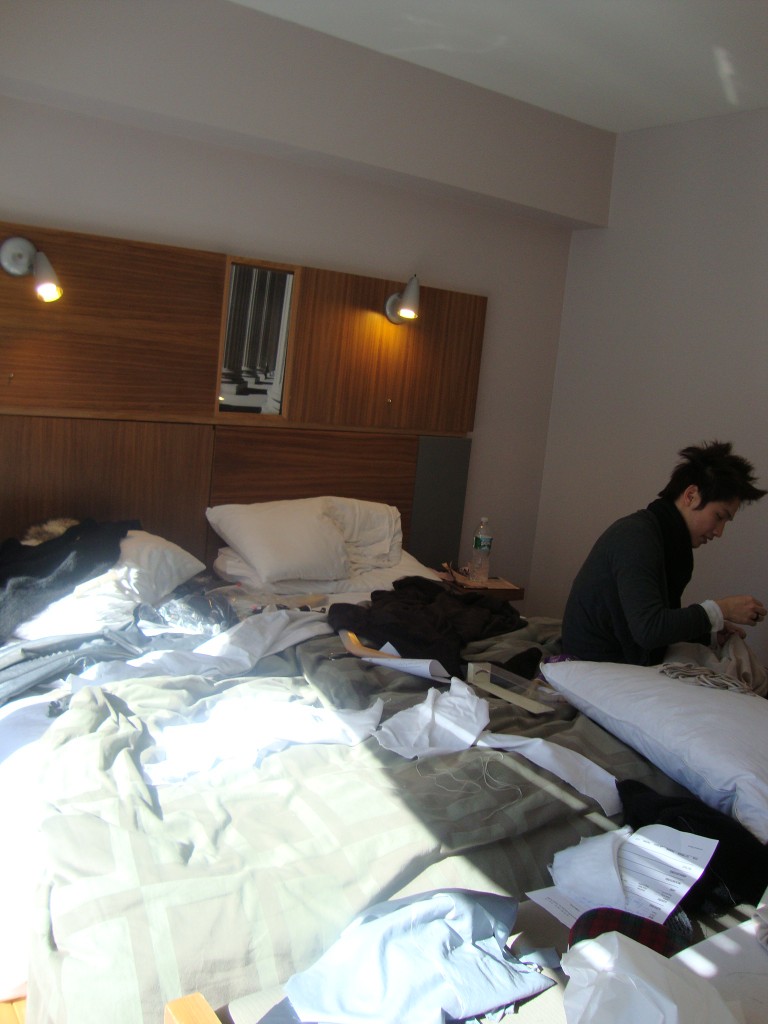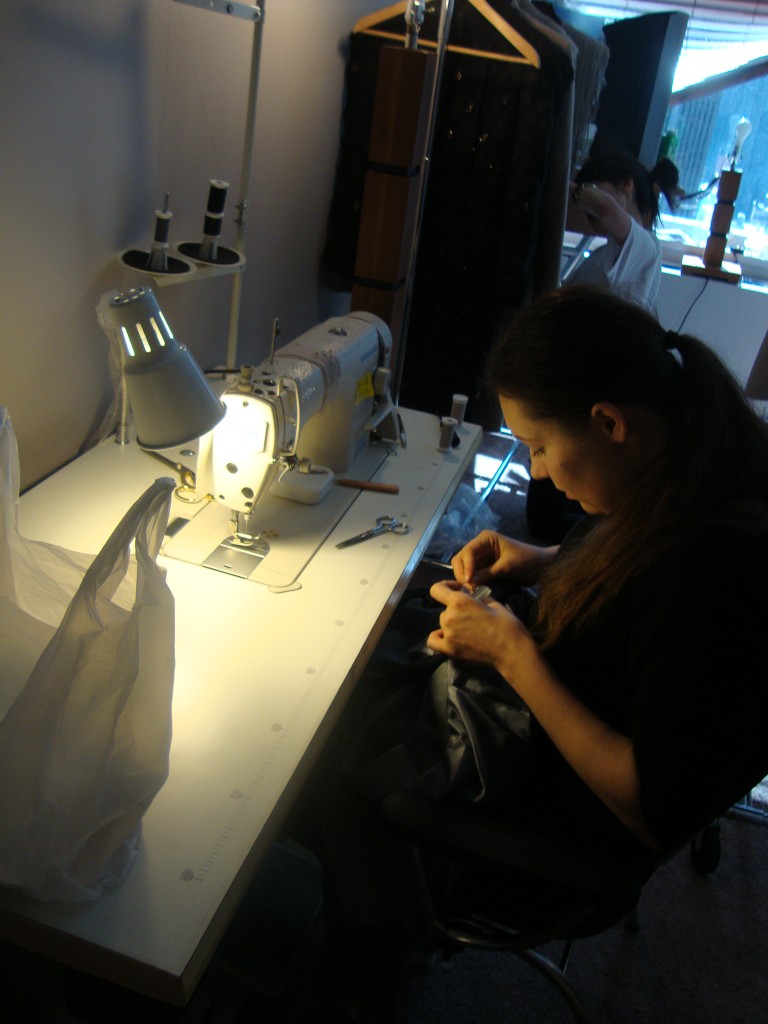 From top: Nicky stitches, Steven sews and Marina cuts
Steven is pretty much done with his collection, so he is helping Nicky with hers.
Now that's teamwork!
Follow the jump to read more and view more pics:
As for their nutritional sustenance, the designers aren't starving themselves…they are doing the exact opposite.
They have cupcakes…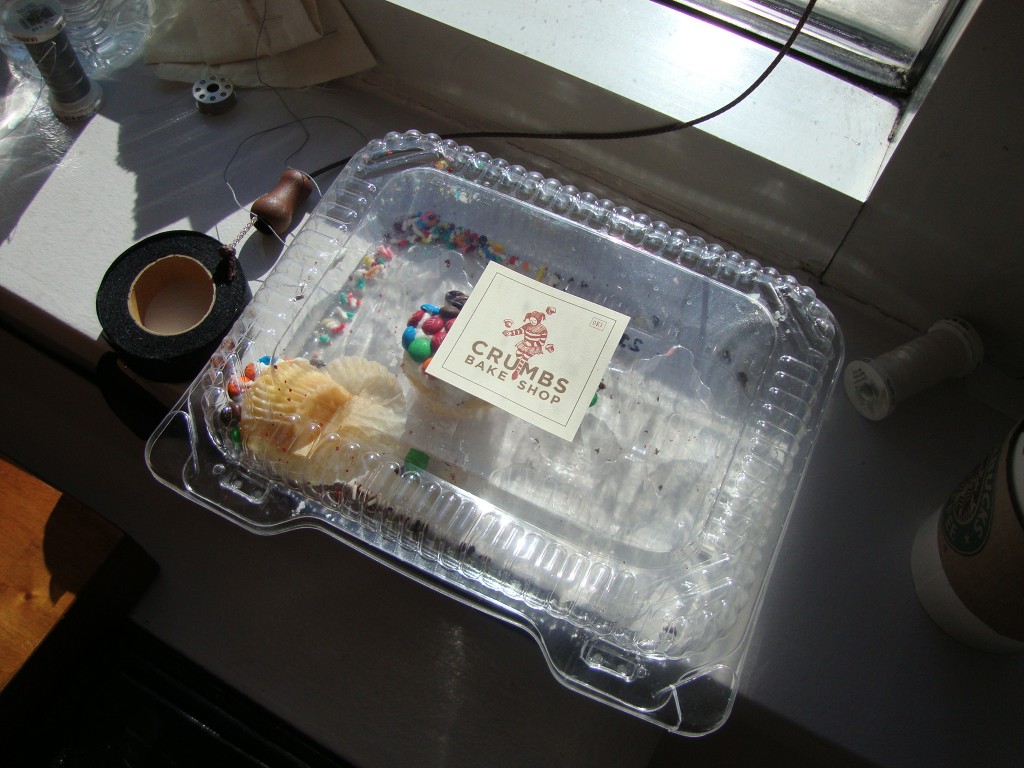 Pasta…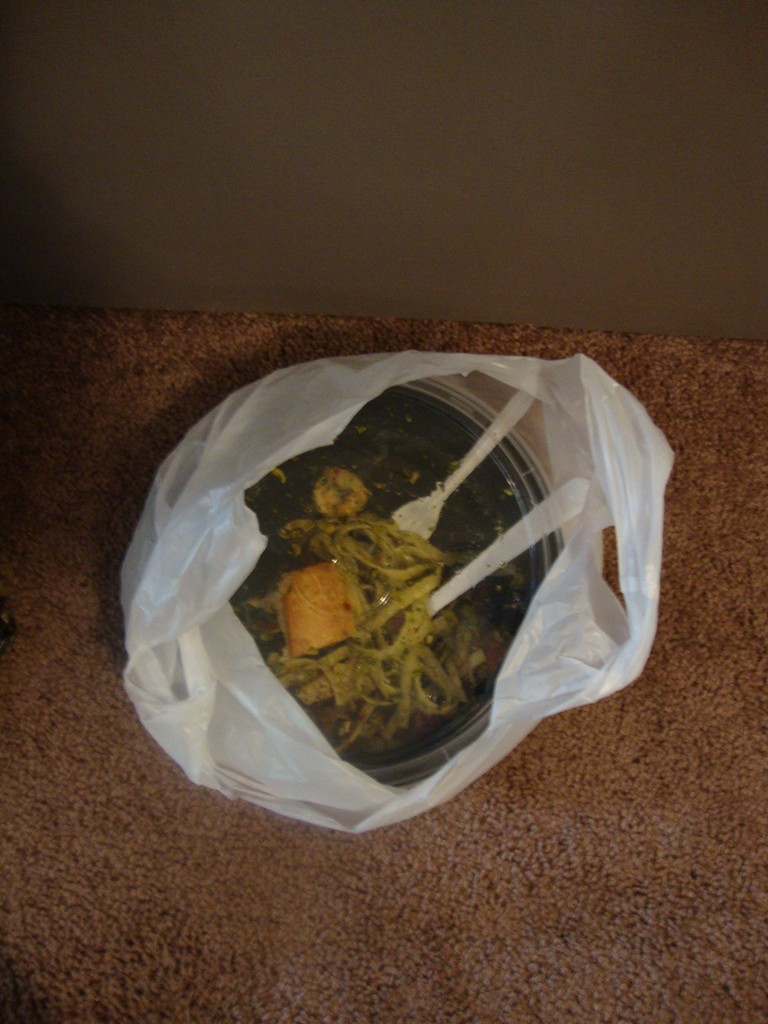 Sushi…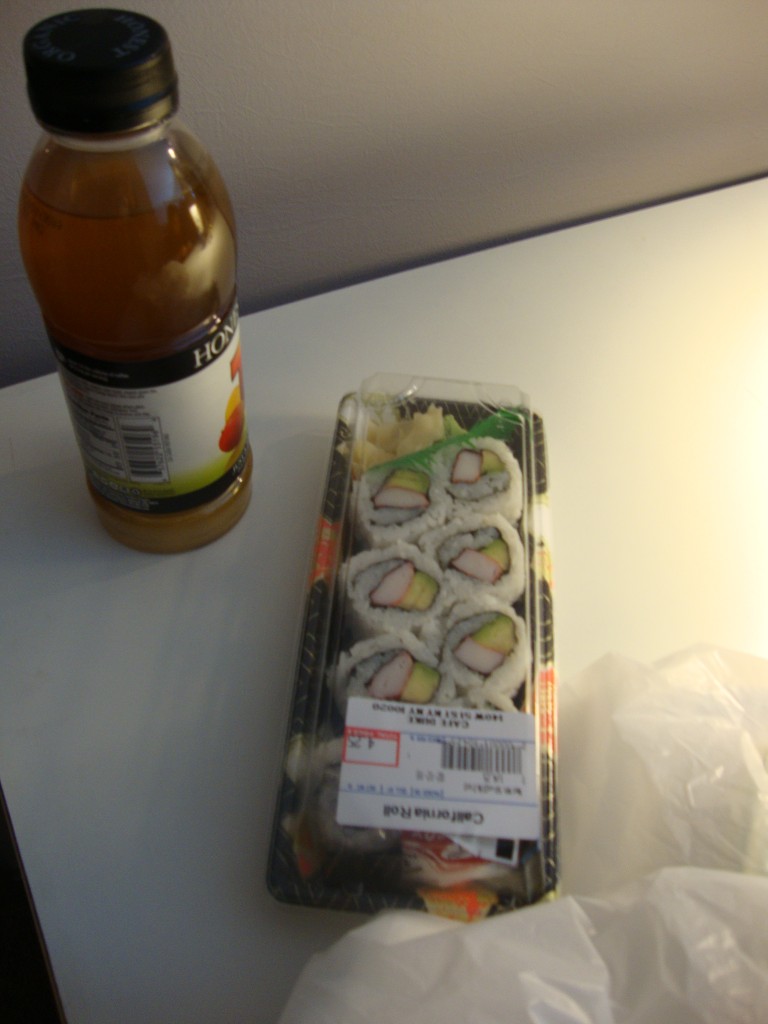 …and caffeine. Lots of caffeine.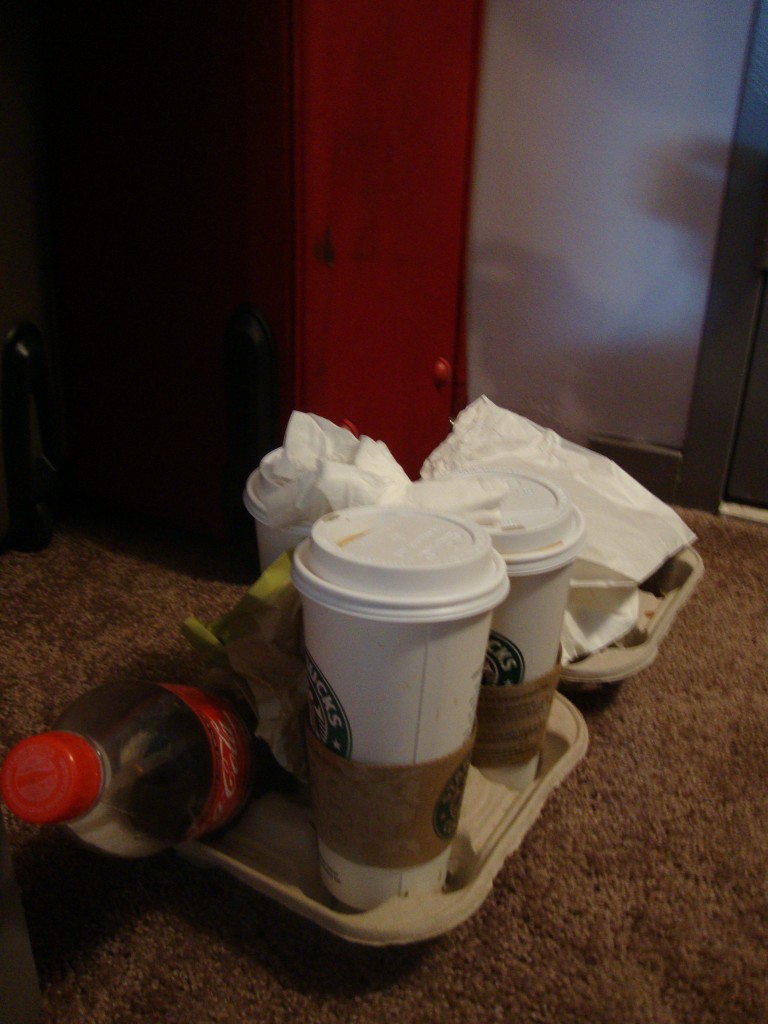 Yes, it's not EXACTLY the healthiest diet, but do you know how many calories they are burning whilst sewing and cutting? Plus, cupcakes are high in fiber and rich in stress-reducing toxins.
More to come! (and make sure you watch our live webcast tomorrow!).