7 results for
breast cancer awareness
As many of you may know, October is Breast Cancer Awareness Month – dedicated to increasing awareness about the importance...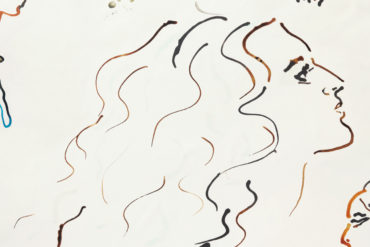 Gladys Perint Palmer in collaboration with womenswear brand Talbot and four other female artists produced 'The Art of the Scarf' collection in support of the National Breast Cancer Foundation during Breast Cancer Awareness Month.
She was with us last week as our Guest of Honor – and this week she's climbing to the Mount...
3,952 Saudi women gather to achieve the Guinness World Record for the largest human awareness ribbon. Photo Courtesy of Renia Rezek....
"Beauty of Life" Charity Fashion Show Friday, October 8, 2010 Jillian's at Metreon 101 4th Street (at Mission Street), 6pm...
On Sunday, School of Fashion instructor Rob Curry donated a coat (that he made) to a fundraiser organized by the...