On Sunday, School of Fashion instructor Rob Curry donated a coat (that he made) to a fundraiser organized by the Sisters of Perpetual Indulgence, a group of guys who use drag and Catholic imagery to bring awareness to social conflict and sexual tolerance.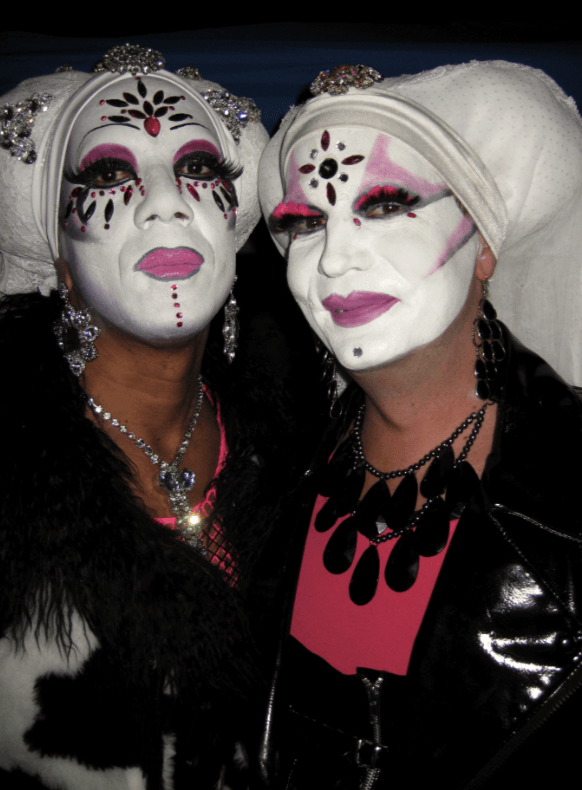 Two "Sisters" who like to "Indulge"
Held at Wild Side West, the event raised funds for breast cancer and Rob's coat was auctioned off for $500. A total of $3500 was raised at the event – and Rob couldn't be any more excited about his coat and the socially conscious drag nuns.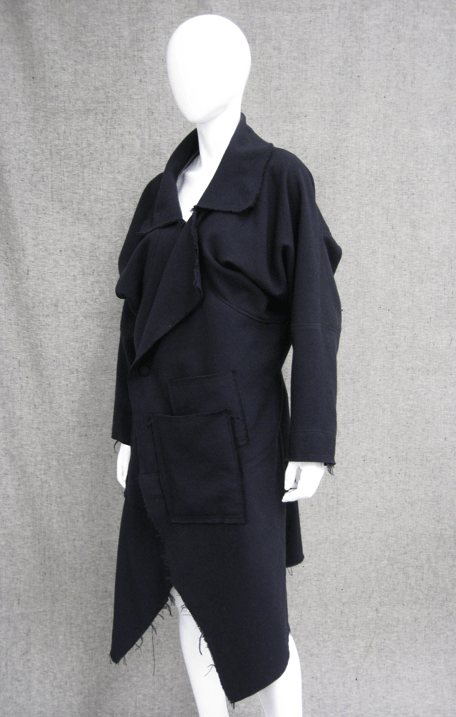 The coat that Rob donated
"I've gotten to know (the Sisters) quite well," says Rob, "and I love them all!"
For more information on the Sisters of Perpetual Indulgence, visit their website