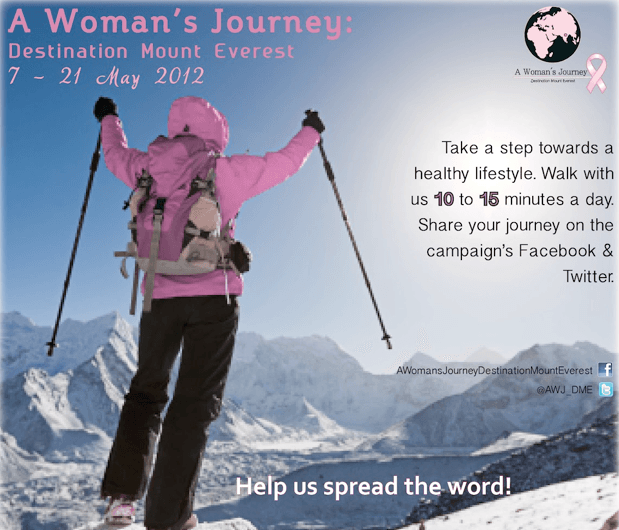 She was with us last week as our Guest of Honor – and this week she's climbing to the Mount Everest Base Camp! Her Royal Highness Princess Reema Bandar Al-Saud, a founding member of the Zahra Breast Cancer Association, is embarking on this journey to raise awareness about breast cancer prevention through healthy lifestyle habits and physical activity.
Follow the jump to read more!
Princess Reema will be climbing with ten other Saudi women – all of whom have been affected by breast cancer in some way – and they are asking people around the world to walk in solidarity with them. The women began their ascent yesterday, and their journey will continue for the next two weeks – so we encourage all of you to show your support, and walk 15 minutes each day until May 21st!
We wish all of the women good health and good luck!
Be sure to like their Facebook page and follow the women on Twitter @AWJ_DME for updates over the coming weeks!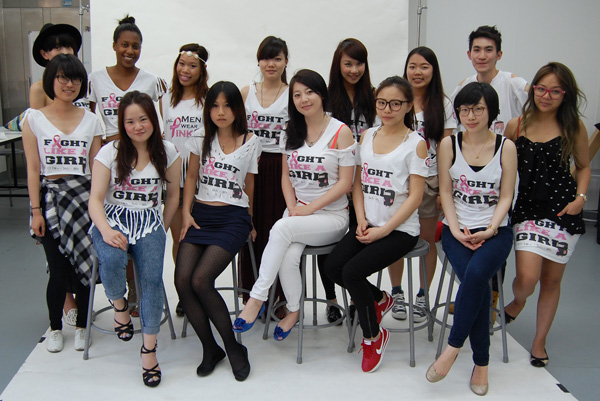 Students in Flore Morton's Styling Class customized Zahra Breast Cancer Association shirts
that Princess Reema brought to the School of Fashion last week.