Through the work of five internationally renowned female artists, womenswear brand Talbots is commemorating Breast Cancer Awareness Month with wearable art. Among the five artists is fashion illustrator and executive vice president of artistic development at Academy of Art University, Gladys Perint Palmer.
The month of October has been revered as Breast Cancer Awareness Month since 1985. The annual campaign raises the consciousness of prevention, treatment, and the hopes of a cure for the women the disease affects. In support of the National Breast Cancer Foundation (NBCF), Talbots partnered with artists Lulu DK, Annie Davidson, Caroline So, Hannah Davies, and Gladys Perint Palmer to create the "Art of the Scarf Collection." Twenty percent of the proceeds will benefit the NBCF in its worldwide efforts to promote Breast Cancer Awareness Month.
The "Art of the Scarf" collection is a five piece series of limited edition, 41'' silk scarfs, in unique and empowering designs that are meant to showcase a story of resilience and strength among women. Perint Palmer's designs highlight the individuality of women through silhouettes and style. Included are portraits of female fashion figures ranging from creative director Angela Missoni, author Marylou Luther,  model Erin O'Conner, and Cleopatra.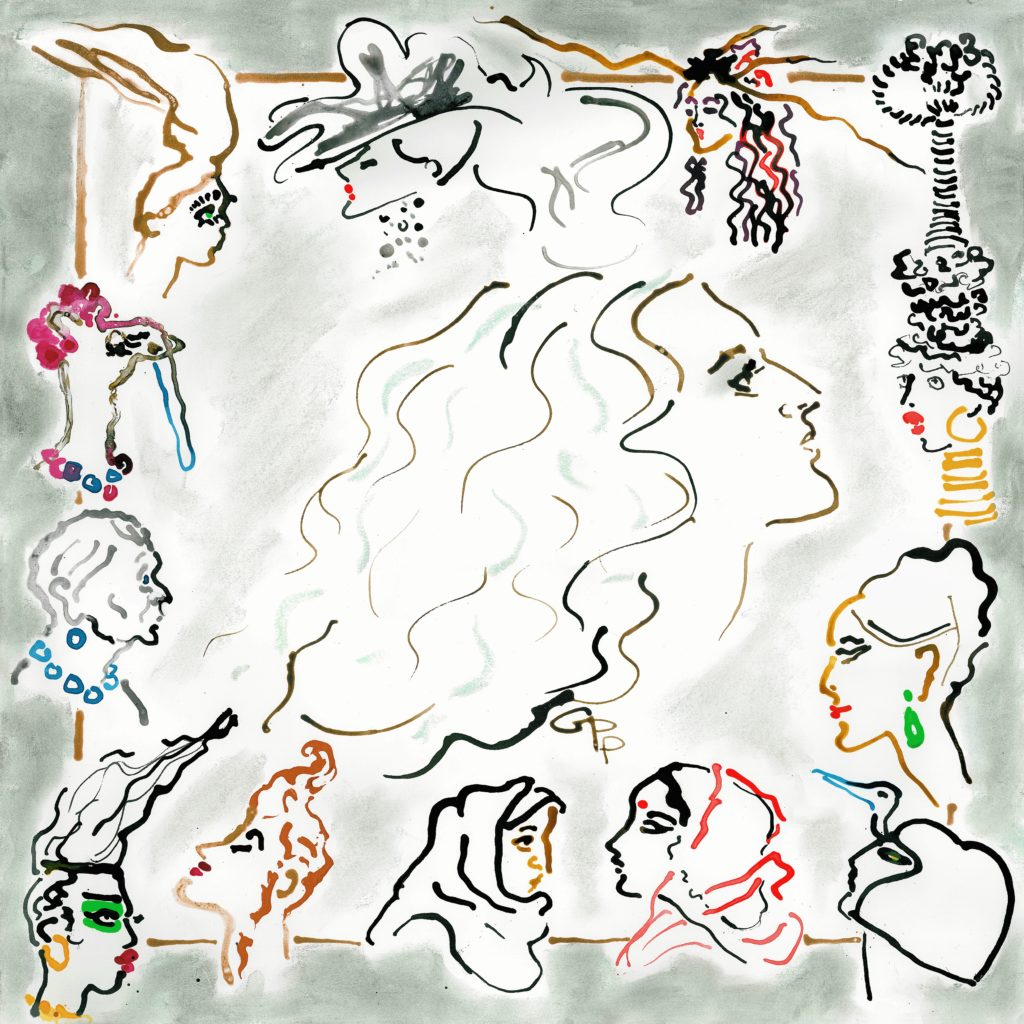 "I have always been inspired by the beautiful, diverse, ever-changing faces of women – their profiles, their expressions, their softness, and their strength" Perint Palmer says. "Beauty comes in so many forms, and this scarf is about all of them"
The five scarf designs are available for purchase starting through October 31st on Talbots.com and in Talbot stores.

Text by Faith Ripoli, BA Fashion Journalism