84 results for
keanan duffty
Each semester brings lots of new faces to the School of Fashion – generally, in the form of new students...
Jack Mackenroth, Patrick McDonald, and Keanan Duffty "The Academy of Art University fashion show is always one of my favorites...
We know that Mercedes-Benz Fashion Week has come and gone, but it's still Fashion Month – so we thought we'd...
The School of Fashion will debut collections from graduating students on Thursday, May 5 at the annual Graduation Fashion Show...
Guerilla-type fashion shows are slowly becoming the cool thing to do. Keanan Duffty did it last season with his "protest...
Here are a couple of shots of people who sat comfortably in the front row of our show: Kevin Christiana...
When I got to Lincoln Center this morning, I ran into somebody… Yes ladies and gentlemen, it's our dandy friend,...
For our yearly Fashion Week, there are three particular events that you should already have in your calendar — if...
We all know you have been waiting for it — so here it is; the OFFICIAL guest list for our...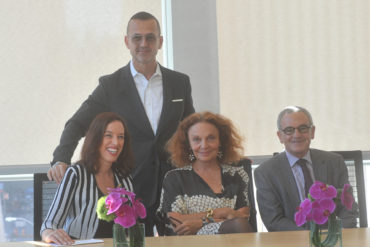 Whether you are planning to own your business or work for a corporation, making sure you have legal help from the start...
With all this talk of our swanky guest list and special lectures, we haven't gotten to the most important part...