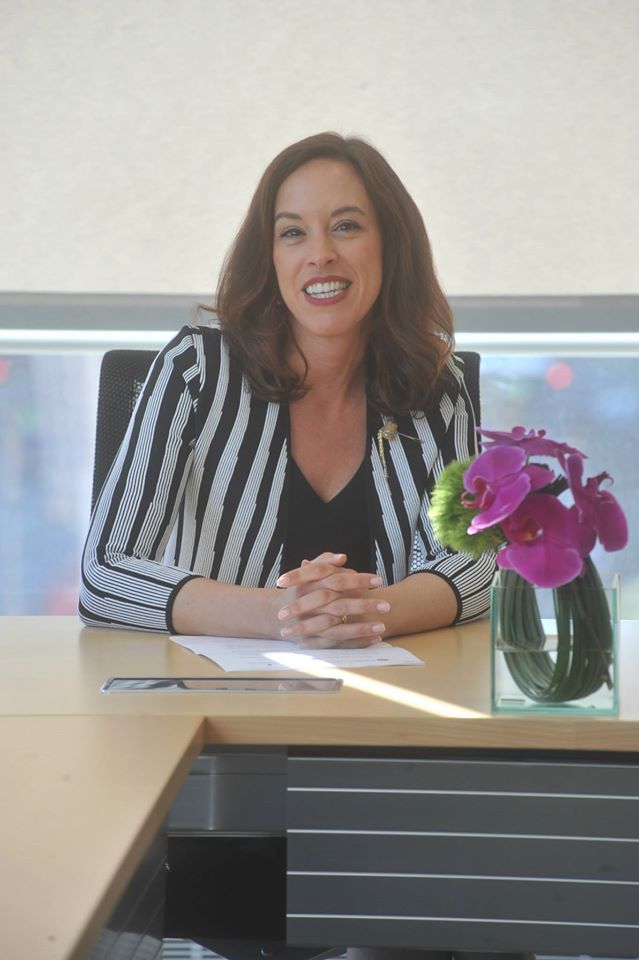 Whether you are planning to own your business or work for a corporation, making sure you have legal help from the start is as important as having great designs. Here's some groundbreaking news which will help designers everywhere gain legal knowledge related to fashion: On June 22, 2015,  the Fashion Law Institute at Fordham University and CFDA president Diane Von Furstenberg announced the launch of the world's first academic degrees in fashion law.
Susan Scafidi, the Academic Director at the Fashion Law Institute, has actively worked with the fashion industry regarding legal protection of fashion designs, and she recognized the problem of how US law does not extend design protection to fashion. A pioneer in the field, Scafidi is the first professor ever to offer a course in Fashion Law, and is internationally recognized for her leadership in establishing the field. She established Fashion Law Institute at Fordham with the support of CFDA and its president Diane Von Furstenberg. Launching the new Fashion Law degrees at Fordham is the latest in Scafidi's crusade to bring Fashion Law to the forefront of the legal community.
Although Fordham is located in New York, Scafidi brings Fashion Law education to the US with the annual Fashion Law Bootcamps. Last year, Senior Director of Merchandising Keanan Duffy lectured at one such event held at the San Francisco UC Hastings Law campus. He emphasized how licensing strategy for brand and image, as well as intellectual property and design patents, are uncertain and often intangible when it comes to the design industry. Scafidi also gave advice to students, "Protect your business and your work, pick your outside counsel carefully."
On the heels of Fordham's new degree announcement, Fashion School Daily is pleased to interview Scafidi and gain insights on the biggest issues facing designers, why Fashion Law matters, and her role in forming the accredited Fashion Law courses.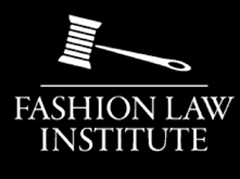 Fashion School Daily: Tell us a little bit about your background. Were you drawn first to law or fashion? How did you begin working in fashion law?
Susan Scafidi: As a girl, I learned to sew, knit, and crochet – very uncool at the time – and had deep family background in the field: a great-grandmother who was a milliner, a great-aunt who had worked in the garment industry in New York. Professionally, however, my initial focus was on law. When I was a junior law professor working in the area of intellectual property, I noticed that some areas of creativity – especially fashion – had less protection than others under U.S. law and wanted to focus my research on the reasons why. My tenure committee essentially forbade it – "too girly" and "too frivolous," despite the fact that fashion is a trillion-dollar industry and the theoretical questions are quite interesting. So, I wrote about other things, got tenure, and came right back to fashion. I also realized that there were many other legal issues of importance to the industry that weren't being addressed. Designers and fashion companies have always consulted lawyers, but there was no field of "fashion law" – unlike sports law, art law, health law, banking law, and so on – so I had to define it. Now I like to say that fashion law includes all the legal issues that may arise throughout the life of a garment, from the designer's dream to the consumer's closet.
FSD: What led you to establish the Fashion Law Institute?
SS: I never intended "Fashion Law" to be just a law school course. The new field needed a home where we could train lawyers and share knowledge with the fashion industry through public events, a free pro bono clinic, and programs like our Fashion Law Bootcamp® summer intensive program, as well as conduct research. The CFDA and its president, Diane von Furstenberg, helped make that possible.
The Fashion Law Institute is an independent nonprofit organization, and our headquarters are at Fordham since I teach there.
FSD: You were quoted as saying "Every designer should have a minimum degree of legal literacy." How do you recommend new and established designers brush up on the law? What are the most important things that designers need to know?
SS: Over the past decade, there has been greater emphasis on designers' need to understand the business side of fashion – and the law affects virtually every business decision that a designer or fashion house makes. Fashion Law Institute programs have always been open to designers, and now we can finally open the law school doors to designers and other fashion industry professionals who are seeking more in-depth knowledge of law. Putting a name on a label, creating a wearable tech partnership, signing a lease for a new boutique, hiring a design assistant, contracting with a manufacturer, making a claim about sustainability, using an exotic leather, designing a children's line, creating a dress code for retail employees – every one of these actions is affected by the law, and legal literacy is the next frontier for savvy designers.
FSD: Last year at a lecture you gave at UC Hastings Law School you mentioned that the law community historically had not taken fashion law as seriously as other types of law. Why do you think that is? Do you think that's justified?
SS: Among the many cultural reasons why there was no field of "fashion law," probably the most significant is that the legal profession was very male-dominated – and fashion for the past couple of centuries has been associated primarily with women. That's changing, of course – the new New York Fashion Week: Men's will debut this month!
FSD: Can you tell us about what students learn at Fashion Law Institute at Fordham? We'd also love to hear about the newly announced fashion law degrees.
SS: Students study all aspects of fashion law. Fashion Law Institute at Fordham will offer a Master of Laws, or LL.M., in Fashion Law. The LL.M. will give lawyers an in-depth understanding of the law and business of fashion and, for the first time, access to unique courses taught by fashion industry insiders, including classes in fashion financing, fashion modeling law, fashion licensing, and sustainability
Fashion Law Institute at Fordham is also offering a degree program for non-lawyers called a Master of Studies in Law (M.S.L.), designed for current and aspiringindustry professionals who want to learn more about laws pertaining to fashion and retail. I'm particularly excited to finally be able to open the doors of the law school to designers and other fashion folks!
FSD: Are classes lecture-based, case-study focused? What kind of real-world experience will students get in working with designers?
SS: We have lectures, seminars, and industry internships, and many of our faculty members are industry veterans. In addition, we've partnered with everyone from international luxury conglomerates like Louis Vuitton and Kering to storied American companies like Levi Strauss & Co. and Macy's for different programs.
FSD: What was biggest challenging building Fordham's Fashion Law Institute, even with assistance of The CFDA?
SS: The CFDA and the fashion industry knew that having a field of fashion law was important, but we had to convince everyone else. Even some of the people who now advertise themselves as "fashion lawyers" originally laughed at the idea!
FSD: You established the Fashion Law Institute in 2010, and in 2015 you announced the first fashion law degrees in the US. What is the difference between what students learned from 2010-2014 and what they have the opportunity to learn now? What new opportunities do the newly announced degrees bring students?
SS: From my early research in the late '90s to creating the first course in 2006 to the launch of the Fashion Law Institute in 2010, every step in the growth of fashion law has been about creating and sharing information. The new Master of Studies in Law (MSL) gives fashion professionals access to our entire curriculum for the first time – a valuable resource for independent designers, entrepreneurs, licensing directors, production managers, and many others whose roles in the industry bring them into contact with law. The new Master of Laws (LLM) gives practicing lawyers who want to specialize in law the opportunity to do so, whether their goal is to serve many clients, to work as in-house counsel at a fashion company, or to be part of the business of fashion more generally.
FSD: Are there any challenges that you feel are specific to fashion lawyers that don't impact lawyers in other areas of emphasis?
SS: Fashion lawyers need to understand the culture and the business of fashion, as well as how the law applies.
FSD: Do you have any advice for students who are interested in pursuing fashion law?
SS: With the launch of the new degrees, I can finally say, "Come study with us!" whether than means a 3-year traditional law degree, a 1-year master's degree for either lawyers or fashion professionals, or a week or two in our Fashion Law Bootcamp® summer intensive program in New York or in San Francisco. Let me refer also you to a list of tips in what is probably the most-read Counterfeit Chic post ever, written back in 2008 and still largely current, though there are now some law firms with fashion law practice areas and a few bar association committees in the field.
FSD: I believe European countries, like Italy and France, have much more strict copyright laws than the US. What is your take on fashion law in the US versus other countries? Do you think the US is behind Europe? If so what can we do to catch up?
SS: All of the countries in the EU, Japan, India, and other jurisdictions have design protection that extends to fashion.
FSD: What is your take on the 2012 Innovative Design Protection Act that was failed by Congress?
The proposed law in the U.S. actually never came up for a vote by the full Congress – it just kept getting stuck partway through the process. I testified in favor of the original version of the IDPA back in 2006 when it was first introduced into Congress, and I was the professor involved in drafting all the later versions of the bill. No law is perfect, but it's definitely time for the U.S. to catch up and to support the fashion industry. Designers – rather than copyists – should be able to reap what they sew!
About Fordham Law School:
Fordham Law is a vibrant academic community dedicated equally to scholarship, the craft of lawyering, and public service. According to the National Law Journal's 2015 Go-To Law Schools Report, Fordham Law ranks 20th in terms of the percentage of the class of 2014 hired by the NLJ 250 law firms and ranks 23rd in the number of alumni promoted to partner. The school—located across from the Lincoln Center for the Performing Arts in Manhattan—is only blocks away from Central Park, Times Square, and many of New York City's most interesting neighborhoods.
Learn more: law.fordham.edu
About the Fashion Law Institute:
Founded by Professor Susan Scafidi with the generous support of the Council of Fashion Designers of America and its president, Diane von Furstenberg, and headquartered at Fordham Law School, the nonprofit Fashion Law Institute is the first academic center dedicated to the legal and business issues that arise throughout the life of a garment, from the designer's dream to the consumer's closet. The green light for degree programs in fashion law from both the American Bar Association and New York State is a sign of how established the field has become since the Institute's creation.
Learn more: fashionlawinstitute.com
Written by Yuna Choi