46 results for
instant style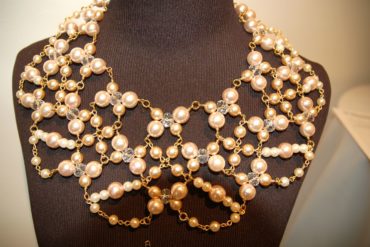 Photo courtesy of Festive Productions, Discarded to Divine. This past Tuesday, University students' and faculty designed one of a kind...
Memento-Rome. Photo by Laura Sciacovelli. Happy Monday fashion students! We know most of you are still enjoying your break so...
Photo Courtesy of Stephen Webster. When you first meet Stephen Webster, it feels more like you're in the presence of...
Happy Monday everyone! For this week's Monday Morning Photo, we've decided to share one of our favorite September issue covers of all time...
Suzy Menkes, Cathy Horyn, and Paul Wilner. On Thursday May 3rd, The Academy of Art University had the pleasure of...
Dawn Olivieri, who has had roles in House of Lies and The Vampire Diaries, wore a dress by Sara Shepherd,...
Erin Frederick graduated from the School of Fashion in 2010 with a B.F.A. in Fashion Merchandising. She now works at...
Today we bring to you the second installment of our new column, Instruct/Influence, in which we will be chatting with...
Where do you live? Vail, Colorado Area of study: MFA Fashion Merchandising. Day job / occupation: High-end retail. What qualities...