180 results for
simon ungless
Photos by Pat Yuen. For the past 25 years, Macy's Passport has showcased the best of designer and trend fall...
Jiwon Ree, BFA Knitwear Design 2006 Graduate, was chosen by Alexander McQueen to intern with him in his London studios...
Photos by Randy Brooke. Backstage photographers and TV crews from outlets such as NY 1 News, Paris Modes, Global Fashion...
On Wednesday, May 24th 2006, the Academy of Art University in San Francisco honored the 'Men of Fashion' and presented...
On April 6, 2006, the CFDA Scholarship Committee chose ten winners for this year's Scholarship Program and Academy of Art...
Olg Mashkova-Henry, School of Fashion BFA Knitwear Design Senior, has won the 'Target/CFDA Design Initiative' Award and accepted the position of...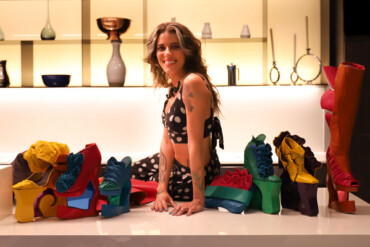 By Arohhi Vazir, MA Art Direction Bell Quintao graduated in May 2021 with the MFA Footwear and Accessory Design degree...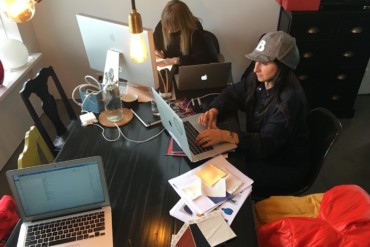 By Bailee O'Connell, BA Fashion Journalism Recently, we were lucky enough to speak with School of Fashion MFA fashion design...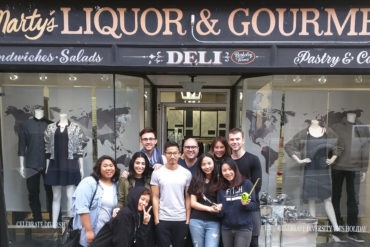 'Tis the Season for scarves, sweaters, and Holiday Windows. Enjoy the beautiful new holiday window display at Academy's Shop657 conceptualized and produced by FSH 307 Visual Merchandising students.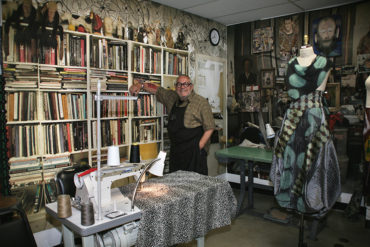 Koos van den Akker in his classroom at the School of Fashion. Photo by Bob Toy. Reported by Women's Wear...
In today's Alumni Update, we catch up with I Shan Liou, who graduated from the School of Fashion in 2009...