By Bailee O'Connell, BA Fashion Journalism
Recently, we were lucky enough to speak with School of Fashion MFA fashion design alumna Ilana Siegelman. Starting as an intern at The North Face during her college years, today she's the Soft Goods Design Manager for Burton Snowboards.
After graduating in 2011, she gained an opportunity to work for companies such as outdoor apparel brands Marmot and Chrome Industries, working on men's outerwear products and collaborating with Chrome Industries to develop a patent for mobility and reflectivity in a jacket specifically designed for rainwear in a city bike commute demographic.
Here, Siegelman discusses her career highlights to date, traveling with work, and what it takes to get your foot in the door.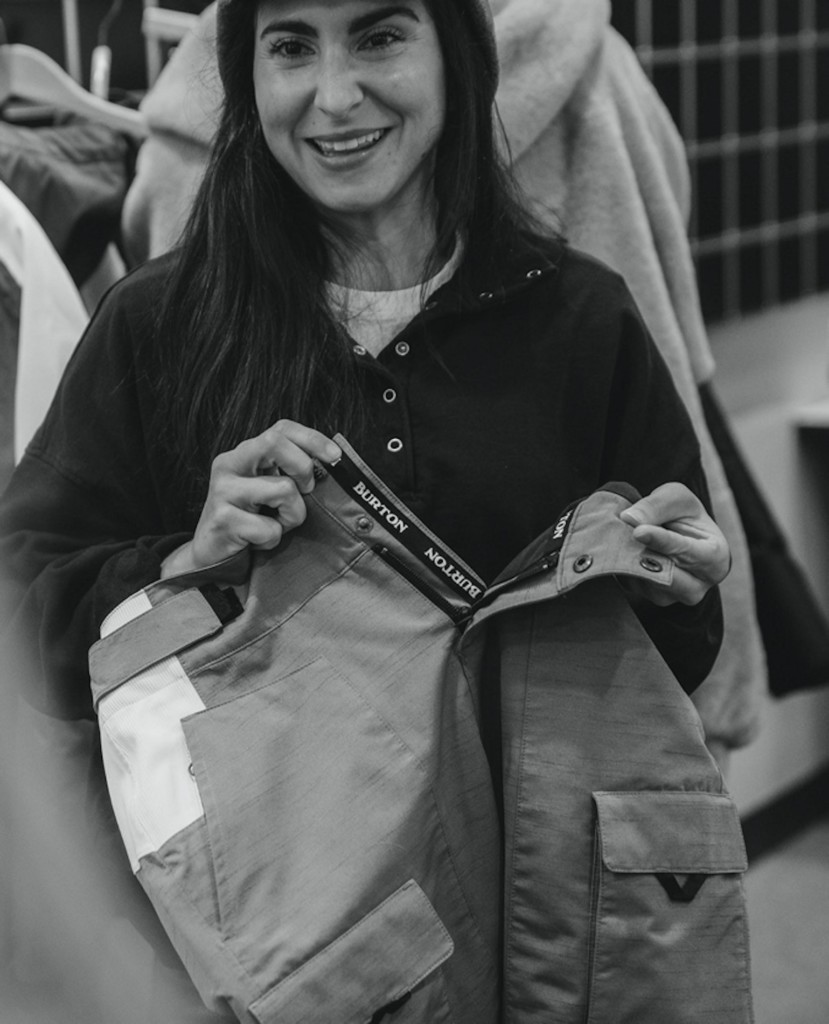 What would you say have been some of your career highlights since graduating?
There have been a lot actually. You know, it's pretty inspiring to remind myself how far I've come. I tend to get stuck in the now, but when I take a step back, I realize how much I've done.
Having a part within the outdoor industry trade shows and the things I've mentioned prior to you about the patents with Chrome Industries – it's all been an immense highlight for me. I manage Burton's apparel and soft goods product line as the Design Manager and have a few designers under me. We work on all the products and it's pretty awesome.
We do a lot of inspiration traveling as well. Burton has an incredible global presence, so we've done a ton of work within the European market and even recently the Japanese market. I've really loved the one on ones. As a company Burton believes it's important for designers to get a true sense of the ground, and a better idea of the product at hand. 
Do you have any advice for current students either in college or at the Academy?
I would say don't take no for an answer. Knock on every door, make the calls, and just stay active and pursue what you want to do. As cliché as it sounds, your dreams can come true if you're really working for them.
I think the positivity part is really important, especially with everyone's current situation. You just have to find it. You have to talk to the right person and get in the door. The opportunities are there and I think, especially right now, even doing virtual internships have been a big thing.
What would your advice be for getting your foot in the door, and what would you say to those debating whether to start out within a small or large business?
Simon [Ungless] knew that I was serious and that I was going to go out and make the connections I needed to make. But, regardless of whether you're with a tiny company or a huge billion-dollar brand like The North Face, it truly doesn't matter. If you put in the time, the work, and show them what you're made of, you can absolutely progress.