With the annual San Francisco Green Festival at Fort Mason just around the corner (Nov. 14-16, details at the bottom of this post), we started thinking about the intersection of sustainability and fashion.
Academy of Art University is no stranger to the green movement. For years our students and faculty have been working with environmentally friendly materials and techniques to help make our world a better place to live in. Past and present students have found ways of re-purposing clothes to reduce their carbon footprints while making a huge fashion statement.
Most people don't look at hospital scrubs and think red carpet attire, but Academy of Art Alumni Priscilla Guimarais, Kumiko Haruyama, Nui Tanapornwattana, Audrey Wang and Tramaine Tillman had no trouble finding the glamor behind the frumpy uniforms and created a dress worn by Ginnifer Goodwin to the 20th Anniversary Environmental Awards in LA. The dress is called the 1OAK dress, which stands for one of a kind. The dress was made from scrubs donated from Landau uniforms. Taking what would have been trash and turning it into a style treasure, this dress shows that high fashion can come from the most unlikely places.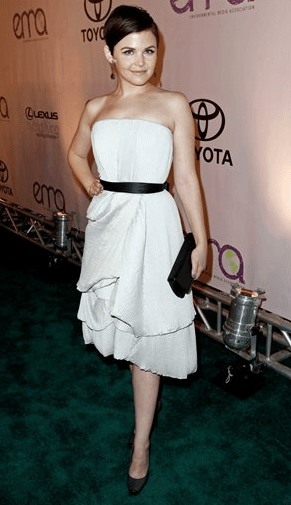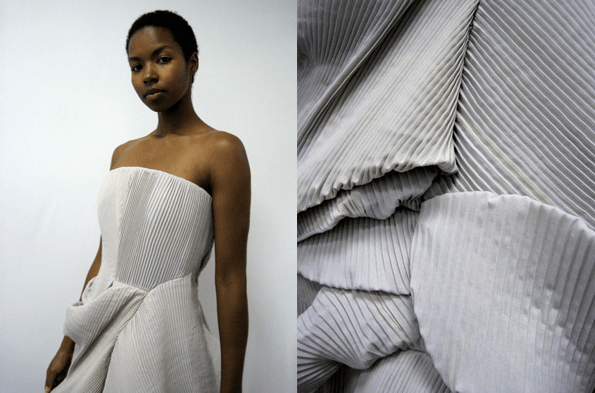 As seen from the hospital scrub creation above,  Academy of Art University students are never ones to shy away from a challenge. When eco-friendly wine producer French Rabbit presented students with the challenge of creating innovative fashion from their packaging, the students proved they were more than up to the task. Here is a look at what our brilliant alumni came up with back in 2007. Below is just a small taste of what they created, for a full look at the creations and scholarship winners from the French Rabbit Environmentally Friendly Packaging Challenge, click here.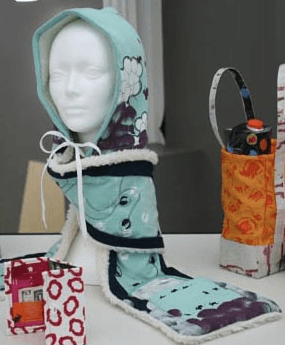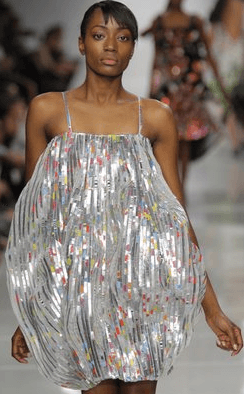 Coco Eco Magazine featured Maria Korovilas and Camilla Olson, both Academy of Art University alumi, for their Holiday shoot back in November of 2010. These designers were chosen because of their creative use of recycled materials and environmentally friendly techniques in fashion. For her thesis collection, Maria Korovilas used recycled nuts and bolts for the beading on her collection. Camilla Olson used a rusting techniques for her textiles rather than using harmful dyes. These techniques caught the eye of Coco Eco Magazine, a publication that celebrates sustainable designers.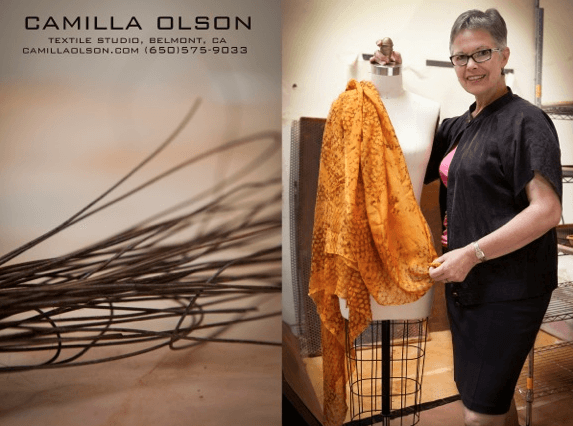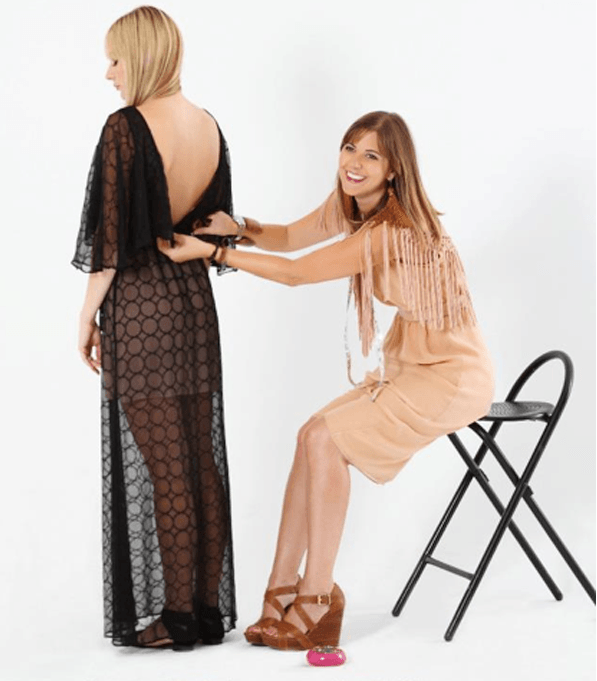 These designers have shown that even just slightly tweaking a technique can make a huge difference in decreasing our carbon footprint. Alumna Aura Taylor created a collection for Mercedes-Benz Fashion Week using no-sew techniques such as adhesive tape, welding and vacuum press.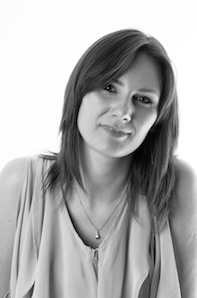 2012 BFA Fashion Design graduate Ki "Joe" Chung used protein synthesis as inspiration for his collection. He used organic materials and created all of the garments using minimal seams and waste cutting. He even used leftover fabrics for design detailing.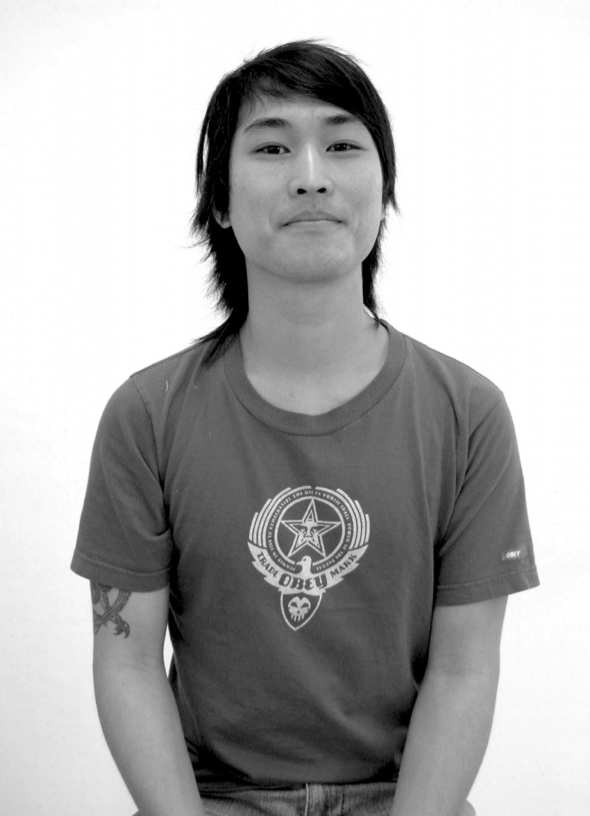 Another Academy of Art Almuni Designer who is creating fashion waves by using sustainability is Eric Holbreich. He has The House of 950 which has a focus on sustainability. His clothes can be reversed, worn upside down and twisted to create multiple new looks from the same piece.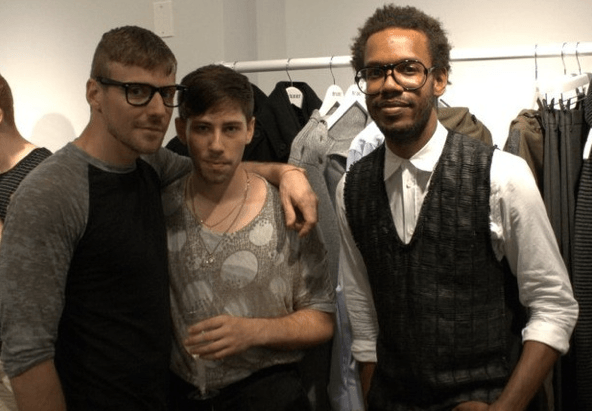 As you can see,  Academy of Art University has a long standing tradition of making great looking clothes and positively impacting the environment. Why not dress sustainably when it looks this good? Follow in the Academy of Art University past and present students' footsteps by educating yourself on going green!
On November 14th-16th San Francisco is hosting the annual Green Festival at Fort Mason from 12 pm-6 pm. For those of you out there interested in sustainability and learning more about incorporating it into your everyday life, this is the event for you! There will be booths for food, fashion, construction, design and health. These booths will have activities for kids, cooking demos and live music and entertainment. There will also be a marketplace full of organic clothing, all-natural body care products and fair trade gifts. This festival is a great resource for both avid health nuts and people who are looking to learn more about the sustainability movement. For more information on the festival, visit the site and be sure to clear your calendars for November 14th-16th.

By Tess Collins