The designers: Priscilla Guimarais (Fashion), Kumiko Haruyama (Fashion), Nui Tanapornwattana (Fashion/ Textiles), Audrey Wang (Fashion) and Tramaine (Fashion). The inspiration:...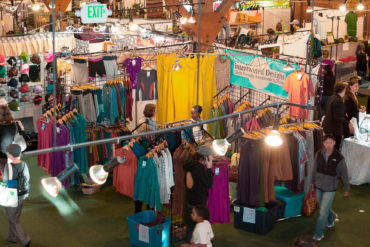 With the annual San Francisco Green Festival at Fort Mason just around the corner (Nov. 14-16, details at the bottom of this...
Through Design Ignites Change, MFA students (MS Fashion Design 3 to be exact) Jeanette Au, Meredith Acton, Lauren Myers and...
Last week, some School of Fashion students helped dress some of the fine models at the Eco-Fashion Show at Global...