5 results for
Eric Holbreich
(Photo Credit: Billy Farrell Agency) We wanted to catch up with B.F.A. Fashion Design Alumnus Eric Holbreich. In May 2010,...
Fashion Design and Textile Design Collaboration: Eric Jonas Holbreich, BFA Fashion Design Hometown: Indianapolis, IN Inspiration: Inflation, deflation and minimal...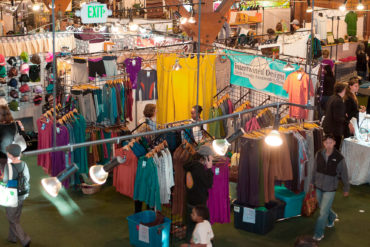 With the annual San Francisco Green Festival at Fort Mason just around the corner (Nov. 14-16, details at the bottom of this...
House of 950. L-R: Alice Spies, Lauren Haut, Eric Holbreich, and Julien Charrier. On Saturday, February 11th the House of...