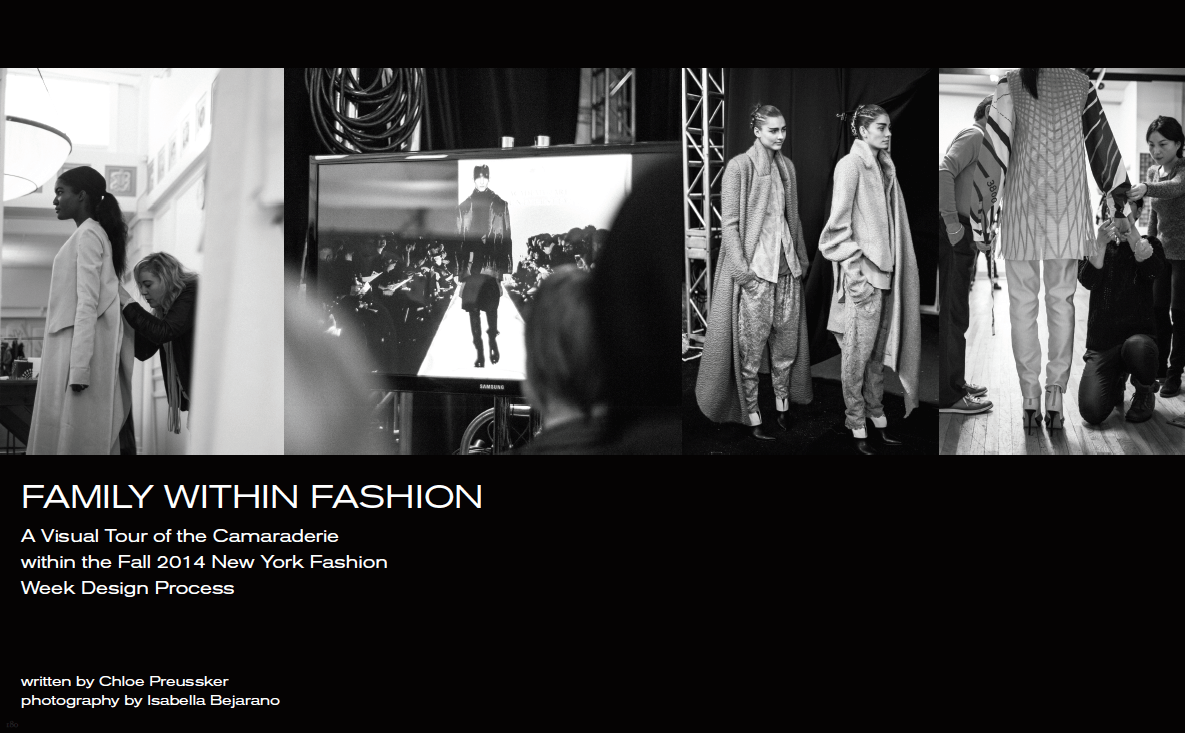 When thinking about what goes into a fashion show for New York Fashion Week, one might believe it all centers around one designer-his or her specific ideas and the story that culminates in the collection. However, the reality behind the fashion industry lies in the collective spirit build among a team of designers working in a collective process.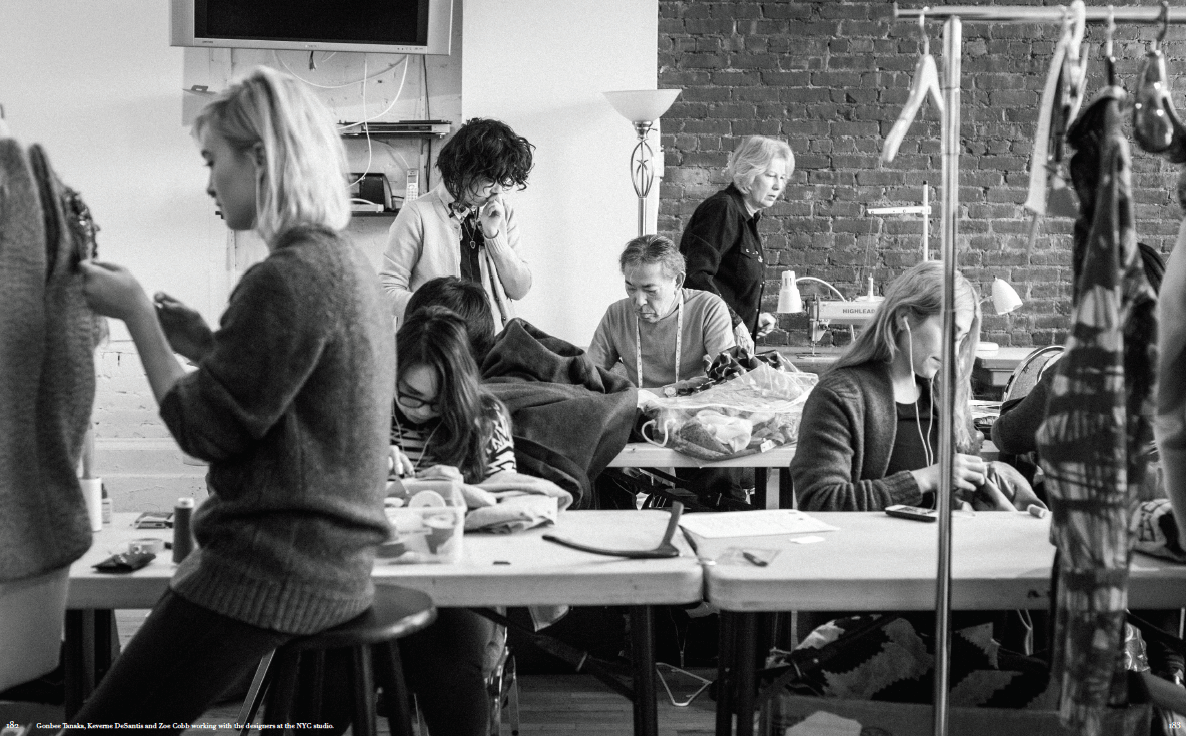 Captivated by the chemistry of the Fall 2014 designers, Ungless turned to fashion photographer Isabella Bejarano to document the collection creation process. "Isabella's point of view,use of lighting, love for the fashion industry understanding of beauty are all reasons why her photographs so beautifully tell the story of these designers," said Ungless. "She captures the vibe of the collections and character of the designers, models and clothes, and creates a stunning visual narrative of the creative process."
To read the full story from 180 magazine and see all of the photos, download the free iPad app here.
Story by Chole Preussker
Photography by Isabella Bejarano