Fashion Incubator San Francisco Designers in Residence: Tamara Jaric, Bethany Meuleners, Sabah Mansoor Husain, Tony Sananikone, Paloma Von Broadley, and...
We are so excited to announce that School of Fashion alumnae Bethany Meuleners and Sabah Mansoor Husain have been selected...
It looks like Karl Lagerfeld is joining the "High-end Designers for Mass Market Retail Chains" club for 2011. He's joining...
Are you a fan of the irreverent celeb-fashion bashing blog, GoFugYourself.com? If you are and happen to be in San...
DANCE INTO SPRING WITH RACHEL RACHEL ROY: Meet designer Rachel Roy as she unveils the most coveted items for Spring!...
Did you miss your prom? Do you want to relive that moment in time? Do you remember your dress? Was...
FSD correspondent, Claudia Paolinelli attended Macy's Passport last week and she had a couple of things to say about the...
Ashleigh Tucker's "Shredded" dress made of 100% recyclable French Rabbit packaging was included in San Francisco Chronicle coverage of Macy's...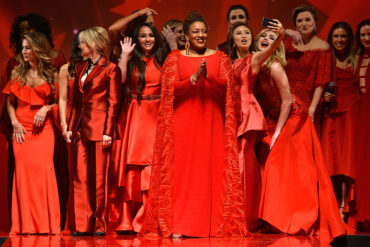 Red is the color of strength and vitality, passion and sensuality. No wonder that the American Heart Association has adopted the Red Dress as its Go Red for Women campaign symbol. Academy alumna Bethany Meuleners designed a special gown for the 2017 Macy's gala fashion show in support of the American Heart Association in February.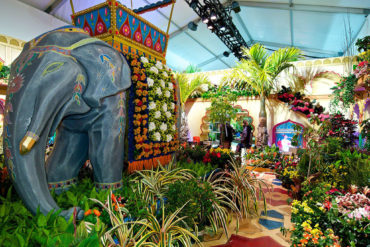 Welcome back from Spring Break! Fashion School Daily hopes everyone had a wonderful time. As April days unfold towards the end of semester, some might start planning their summer getaways and/or internships. Remember this: it's healthy to take a break from the fast pace of studies or work to enjoy a few events that nurture the creative visionary within!