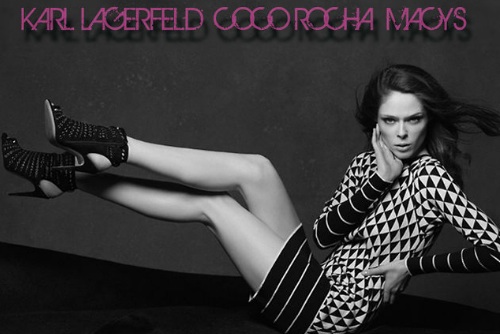 "Think pink, but don't wear it": a great sound bite from this behind-the-scenes video for Karl Lagerfeld's much-anticipated mostly black and white collection for Macy's.
His go-to gal, Coco Rocha stars in the campaign and in the video, she tells us all about what to expect from the collection. Check it out:
Karl Lagerfeld for Macys with Coco Rocha. from Coco Rocha on Vimeo.