Welcome back from Spring Break! Fashion School Daily hopes everyone had a wonderful time. As April days unfold towards the end of semester, some might start planning their summer getaways and/or internships. Remember this: it's healthy to take a break from the fast pace of studies or work to enjoy a few events that nurture the creative visionary within!
Monday, April 3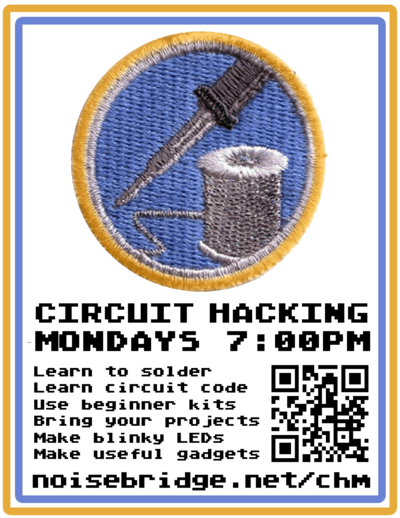 Circuit Hacking Night: Make Cool Things with Electronics
7:30 pm
Cost: $10 – $35 (instruction is free)
An electronically gifted fan of Transformers? Take a chance and learn to build gadgets of your dreams! Noisebridge on Mission Street offers free classes on soldering, building circuits and using the LEDs. Participants of all ages and skill levels are welcome to work on their projects for free, or you can purchase a design kit. The goal is take home a completed piece of functional art!
Tuesday, April 4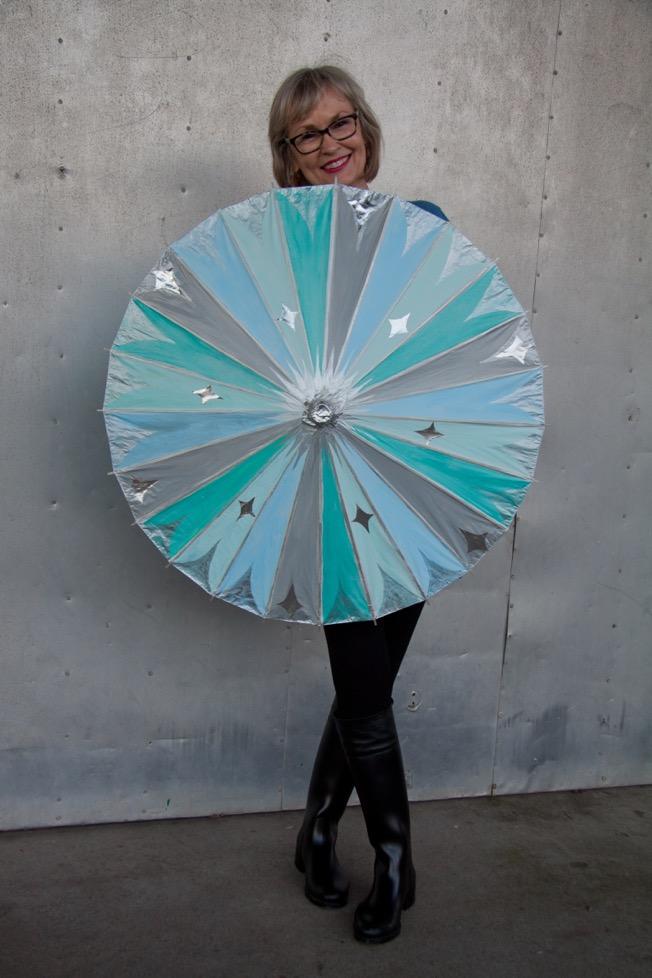 Parasol Painting with Carrie Brown
6 pm – 8 pm
Cost: $10
The Macy's Flower Show is still going strong, so make sure to visit it before the festival ends on April 9. Get inspired by the carnival atmosphere and get your creative juices flowing! Carrie Brown, owner of the acclaimed Jimtown Store in Sonoma County's Alexander Valley, will teach you how to paint a traditional parasol!  RSVP and receive a $10 Macy's gift card as well as all the needed supplies.
Wednesday, April 5

Easy Shibori Tie-Dye with FW Inks
1 pm – 3 pm
Cost: Free
Shibori is a Japanese term for a method of dyeing cloth by binding, stitching, folding, twisting, and compressing it. You can learn modified versions of traditional Shibori technique during this fun free workshop at the Blick Store on Market Street. Dye a provided bandana and learn to create patterns with acrylic inks! The promo promises to teach everyone Itajime, the shape-resistant technique; Arashi (meaning "storm" in Japanese), the pole-wrapping technique; and Kumo, the pleat and bind technique. There will also be a prize wheel featuring FW / Canson Ballot giveaway for the participants!
Thursday, April 6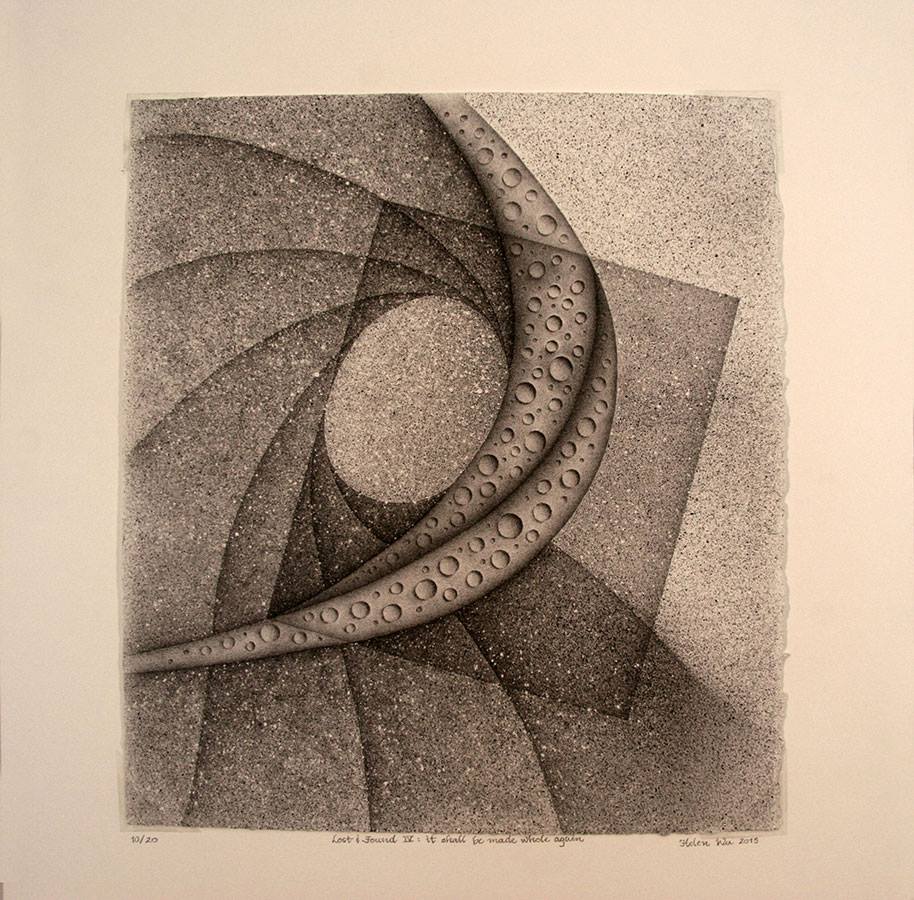 Helen Wu: "Lost and Found" Opening Night
5:30 pm – 7:30 pm
Cost: Free
"Lost and Found" is an exhibition by Academy alumna Helen Wu (MFA Printmaking). Through stone lithography and mezzotint, Wu creates a series of prints with intricate designs and recurring symbols. This project is the artist's attempt to meditate, reflect and find peace with aspects of her own past. This is a part of First Thursday Artist Receptions, an initiative hosted by the Academy of Art University Galleries. Immerse yourself in some creative calmness in preparation for the weekend!
Friday, April 7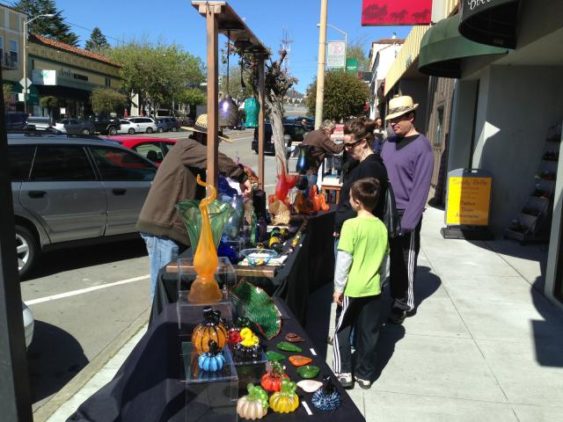 Sidewalk Arts & Crafts Show
All Day
Cost: Free
The 29th Annual Fine Arts and Crafts Show takes place in the heart San Francisco's West Portal neighborhood from 10 am to 5 pm over the weekend. You're invited to visit this beautiful site surrounded by cozy patisseries and popular Italian eateries! Locals and tourists alike flock here to check out the works by 40+ artists ranging in subject matter and mediums from photography and painting to ceramics and jewelry. The event is free to the public thanks to sponsorship of the West Portal Avenue Association.
Saturday, April 8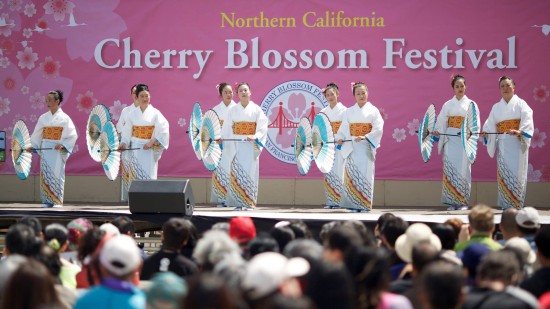 Cherry Blossom Festival 2017
7 pm – 10 pm
Cost: Free
The Cherry Blossom Festival celebrates its 50th anniversary as one of California's most prominent celebrations of Japanese-American community and its cultural heritage. The festivities spread over the course of two weekends and feature exciting performances, workshops and public ceremonies. Make sure to check-out the full program and attend as many events as you can! Each year, some 200,000 people attend this dazzling event, so it would serve you well to plan in advance and get everywhere early. Brush up on your konichiwa, kawaii, and sayonara.
Sunday, April 9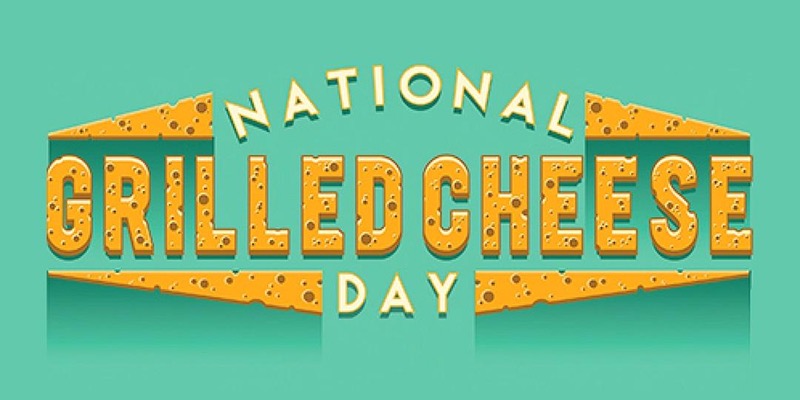 National Grilled Cheese Day
11 am – 5 pm
Cost: $5
Yum! Celebrate this delicious holiday by lining up to the food trucks serving different kinds of Grilled Cheese sandwiches at SoMa StrEat Food Park! Feed the body and the sprit with one of America's beloved quintessential meals. There will be live music and fun outdoors games, so invite a group of your friends and c'mon down! If you cannot attend, try to cook up your own version of this classic comfort food treat. Did we already say yum?!