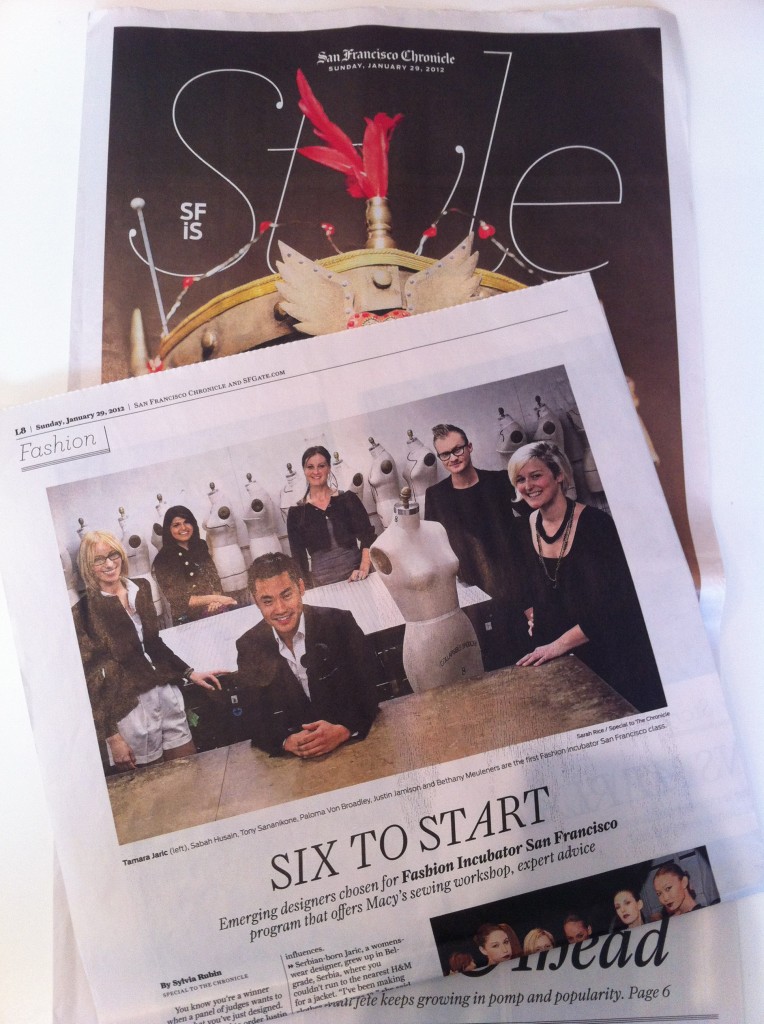 We are so excited to announce that School of Fashion alumnae Bethany Meuleners and Sabah Mansoor Husain have been selected to participate in the Macy's Fashion Incubator program in San Francisco! The program, sponsored by Macy's West, allows designers to rent sewing workshops at Macy's and work with fashion, business, and retail experts to build their line.
Bethany and Sabah both graduated from the Academy of Art University in 2010 with Master's of Fine Arts degrees in Fashion and Knitwear Design. Both designers showed their collections during the Academy of Art University Fall '10 Fashion Show at New York Fashion Week.
Follow the jump to read more!
The six finalists were announced in a feature article in Sunday's San Francisco Chronicle Style Section. You can read the full article here.
Through the Fashion Incubator San Francisco program, Bethany and Sabah will be working on their line of contemporary women's knitwear, under the name Mansoor-Scott. The program officially begins on March 5, and we can't wait to see their line evolve and grow – we'll be sure to keep you updated throughout the year!
Congratulations to Bethany and Sabah – Bravo!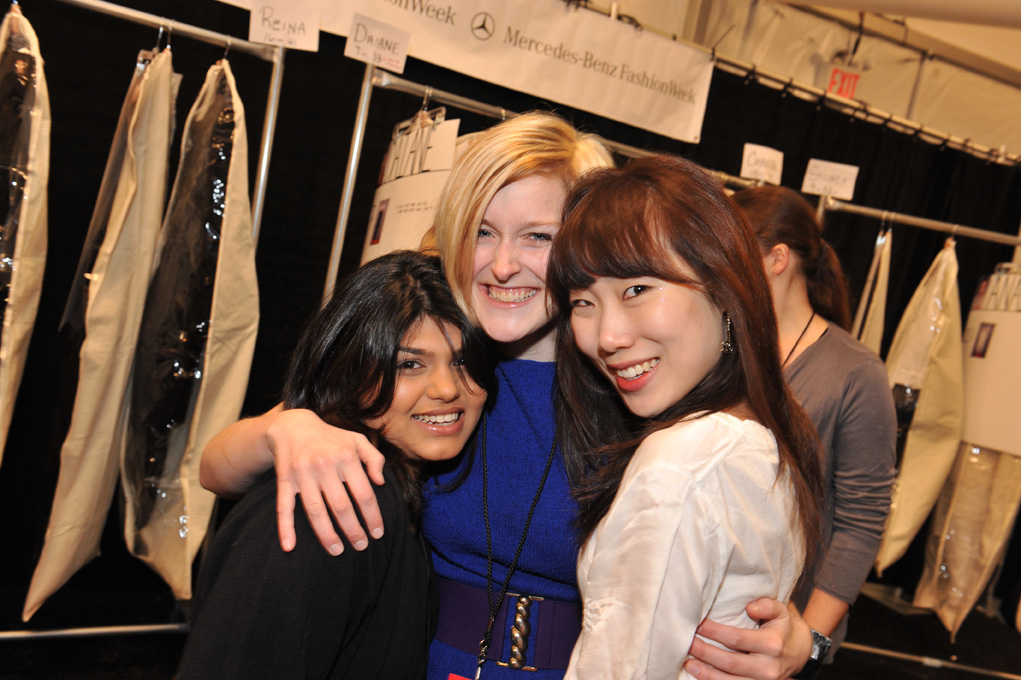 Sabah Mansoor Husain and Bethany Meuleners, with Hyo Sun Nick An, backstage at the Academy of Art University Fall '10 Fashion Show.